Why Millennials Love Apartment Living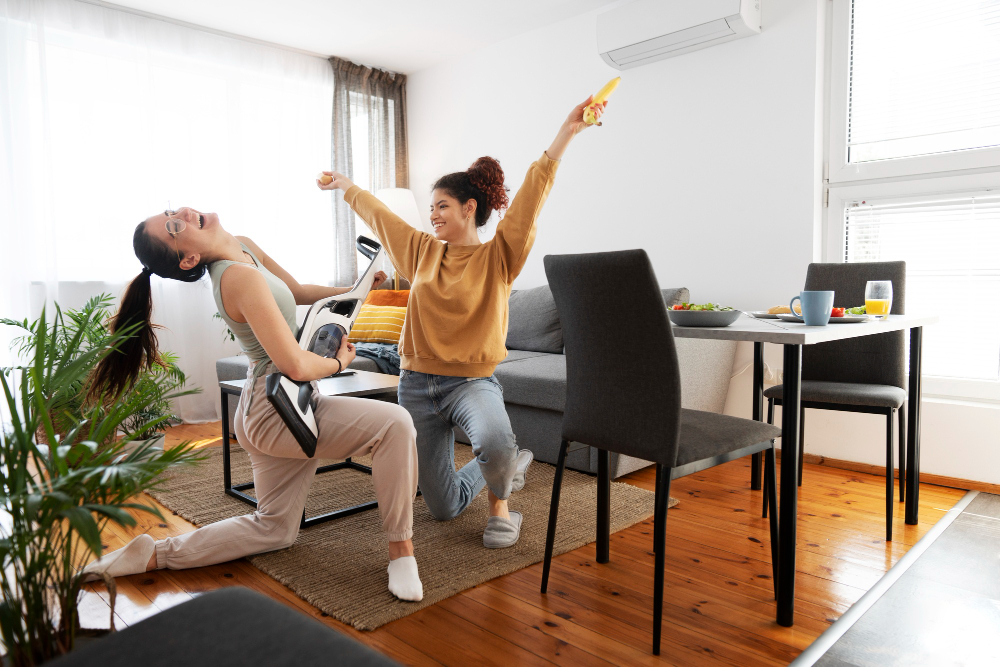 Millennials are known for their love of experiences and their commitment to sustainability. This generation has brought new energy and innovation to the housing market, and their approach to apartment living is no exception. From the flexibility of renting to the vibrant community spirit of shared spaces, there are many reasons millennials are choosing apartment living over home ownership.

1. Financial Freedom is Key
Millennials grew up in a period of significant economic uncertainty, and many have faced serious financial challenges as they transition to adulthood. Renting an apartment offers more financial freedom than buying a house, as there are fewer upfront costs, no property taxes, and no maintenance fees. This allows millennials to focus on building their careers and saving money for the future.
Additionally, millennials came of age in the era of the sharing economy. They are comfortable with the idea of renting cars, furniture and even clothes, and the flexibility of leasing an apartment fits perfectly with this mindset. Millennials can move more frequently to pursue job opportunities or simply to experience new neighborhoods without worrying about the stresses and costs of homeownership.
2. The Amenities of Apartment Living
One of the most appealing aspects of apartment living for millennials is the range of amenities that come with most modern buildings. From rooftop pools and outdoor grilling areas to yoga studios and screening rooms, apartments offer services and amenities that would be out of reach for most homeowners. These amenities encourage residents to interact and build communities, promoting the kind of social interaction that millennials crave.
3. Access to Public Transportation
With climate change at the forefront of their minds, millennials value access to public transportation as a way to reduce their carbon footprint. Most apartments are located in dense, urban areas, which makes public transportation very accessible. This allows them to rely less on their cars, which is not only environmentally friendly but saves them money on gas and parking.
4. Vibrant Neighborhoods and Shared Spaces
Millennials want to experience all that urban life has to offer, from trendy restaurants and shops to farmers markets and local festivals. A more transient lifestyle, and the need for convenience, has led to a shift in the way millennials approach their homes and neighborhoods. They want to be where the action is, and they want to be part of a community that is diverse and engaged.
Moreover, many apartments offer shared spaces such as communal lounges, cafes or rooftop bars that bring together residents and help them forge new friendships and connections. These social interactions feed the curiosity and desire for experiences of millennials, and allow them to feel more connected and less isolated in their urban lives.
5. Affordability in a Tight Market
One of the biggest challenges for young professionals is the high cost of urban housing. Millennials are facing a tight market, with limited inventory and rapidly increasing prices. For many urbanites, apartments provide more affordable housing options in the neighborhoods they want to live in. As rental units continue to proliferate and compete with homeowners seeking to sell, the market becomes much more favorable for first-time renters. More and more renters are choosing amenity-packed apartments over overpriced, older homes.
Conclusion
In conclusion, millennials are choosing apartments over homes for many reasons, from financial freedom, to access to public transportation, the amenities and vibrancy of urban neighborhoods, and more. Apartments offer the flexibility, convenience, and access to experiences that fit the lifestyles of the new urban consumer. However, each prospective renter has different needs, and it's important to find an apartment that fits with your specific lifestyle and budget. If you are looking for apartments for rent in Cayce, SC, feel free to reach out to Otarre Pointe Apartments, where our modern amenities, location, and comfortable living spaces make our community a perfect place for young professionals to call home.