Why Furnished Apartments Are Ideal for Digital Nomads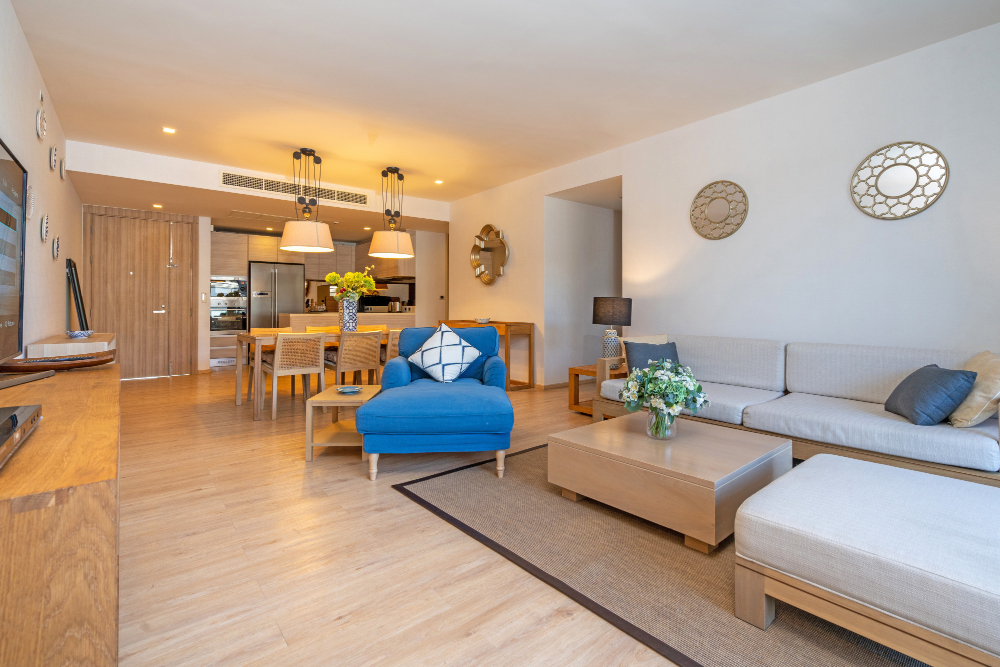 In the modern-day world, digital nomads are found almost everywhere. These are individuals who work remotely and choose to travel the world rather than stick to one location. They are typically tech-savvy individuals who depend on their laptops and mobile devices to manage their work and stay connected to their clients. Since technology allows us to stay connected and work from anywhere, digital nomads choose to work and live in different locations around the world. Finding the perfect accommodation is crucial because they need a comfortable, functional, and practical space that can accommodate their lifestyle. Furnished apartments are an excellent solution for digital nomads because they offer all the amenities and comfort they need for their work and personal life.

1. Convenience and Flexibility
Digital nomads need rental accommodation that is comfortable, functional, and adaptable to their needs. Furnished apartments are designed to meet these requirements. They offer a wide range of amenities, including a fully equipped kitchen and laundry facilities, which allows digital nomads to have a self-sufficient and comfortable living space. Additionally, furnished apartments are fully equipped with furniture and appliances that provide the flexibility they need to adjust to different environments and stay productive.
2. Cost-Effective
Traditionally, renting an unfurnished apartment requires that the tenant purchases furniture, appliances, and other household items. This can be a costly endeavor, especially when the individual is living in a different location every few months. Furnished apartments eliminate this necessity as they come with all of the necessary items. A digital nomad can find a comfortable and affordable apartment that fits their budget and request for a furnished rental option. Consequently, the savings realized by choosing a furnished apartment are significant.
3. Saves Time and Energy
When searching for a rental property, time is critical. Digital nomads may not be interested in spending long hours visiting different stores to buy furniture or even waiting for deliveries. Furnished apartments eliminate the hassle of moving around looking for furniture and appliances. This allows digital nomads to focus on their work and personal relationships and settle into their new space.
4. Security
Digital nomads may not have a lot of time to manage their security needs, and the cost to secure their property may be prohibitive. Furnished apartments provide an additional layer of security because the property owner can offer comprehensive security features such as cameras, well-lit entrances, and secure access points. In addition, digital nomads can enjoy the peace of mind that comes with renting a well-secured property.
5. Lifestyle
Furnished apartments offer a wide range of amenities that make them the perfect choice for digital nomads who want to maintain their lifestyle even when they are on the go. The apartments offer access to fitness centers, swimming pools, and other recreational facilities. This means that digital nomads can work from anywhere, stay healthy, and maintain their wellness routines.
Conclusion
In conclusion, furnished apartments are a smart choice, especially for digital nomads. They provide comfort, flexibility, and convenience, which are all essential to their lifestyle. Furnished apartments are equipped with all the necessary household items, which means that digital nomads do not have to worry about additional costs or hassle while looking for furniture and appliances. They offer a secure place to live and a broad range of amenities that cater to their lifestyle. If you're a digital nomad looking for an apartment in Cayce, SC, reach out to Otarre Pointe Apartments to schedule a personal tour today. Find the perfect furnished apartment and enjoy the freedom and flexibility that comes with being a digital nomad.