Why Dining In Apartments Can Improve Your Overall Experience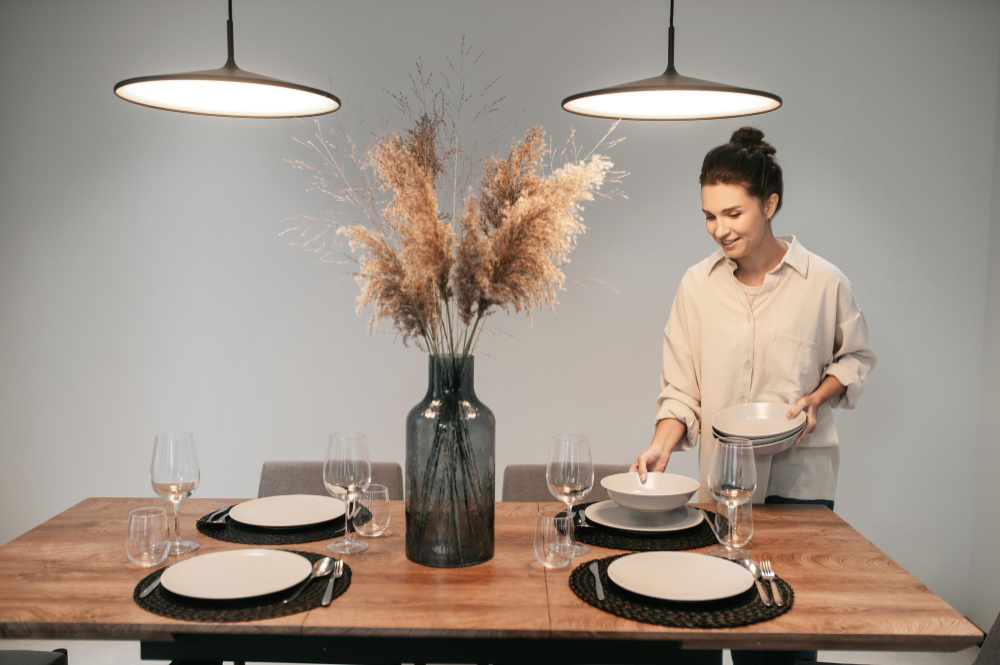 Your home is your sanctuary, and as such, it should be a space that maximizes your comfort and lifestyle. Whether you're searching for a new place to live or have already settled into an apartment, it's crucial to make the most of every feature available to you. One activity that many apartment residents may overlook is dining in their apartment. When you live in an apartment, there are countless benefits to having the option to cook and dine in your space. In this blog post, we'll explore why you should consider dining in apartments and apply this concept to Otarre Pointe Apartments in Cayce, SC.
1. Convenience
Perhaps the most obvious benefit of dining in your apartment is the convenience factor. Instead of leaving your apartment and navigating busy restaurants, you can whip up your favorite meal right in your own space. This eliminates the need to dress up, hail a cab, or wait for a table. Additionally, cooking in your apartment can save you money in the long run as eating out can add up quickly. At Otarre Pointe Apartments, each apartment comes with a fully-equipped kitchen that makes meal preparation a breeze. With more time and money to spare, you can relax and enjoy your apartment lifestyle.
2. Flexibility
When it comes to dining in apartments, the possibilities are endless. Whether you prefer homemade meals or takeout, you have the freedom to customize your dining experience. Many apartments offer communal outdoor grilling areas, which invite residents to host summer cookouts and barbecues. Other apartment properties may offer private dining rooms or outdoor patio spaces. At Otarre Pointe Apartments, residents can enjoy their meals in spacious dining areas or on private balconies. The possibilities are truly endless, giving you the flexibility to match your desired experience.
3. Health Benefits
Cooking at home and dining in your apartment can also offer significant health benefits. When dining out, you may not have as much control over the ingredients used or the portion sizes. However, when cooking in your apartment, you have the ability to choose healthier options and ensure that the meals you prepare are to your liking. This means that you can prepare meals that are tailored to your health needs and preferences, making apartment dining an excellent way to take control of your overall wellness.
4. Relaxation
Finally, dining in your apartment can also provide a much-needed break from the hectic pace of daily life. Whether you're enjoying a meal alone or entertaining guests, your apartment is a space where you can unwind and relax. Linger over your meal as long as you like, have a glass of wine without worrying about a designated driver, or simply enjoy the peace and quiet of your own home. At Otarre Pointe Apartments, our spacious apartments are designed specifically to provide calm, welcoming spaces that invite relaxation and rejuvenation.
Conclusion
At Otarre Pointe Apartments, our property is designed to help you make the most of your apartment living experience. This includes providing fully-equipped kitchens, spacious dining areas, private balconies, and more. Dining in apartments can offer numerous benefits, from the convenience factor to the health benefits, and it can be tailored to fit your unique needs and preferences. So why not take advantage of this opportunity to create the ultimate apartment lifestyle? If you're looking for apartments in Cayce, SC, contact Otarre Pointe Apartments today to schedule a personal tour and see how we can help you make the most of your apartment home. With a little creativity and imagination, your apartment can be the ultimate dining destination.