Ways to Add Color to Your Home Without Repainting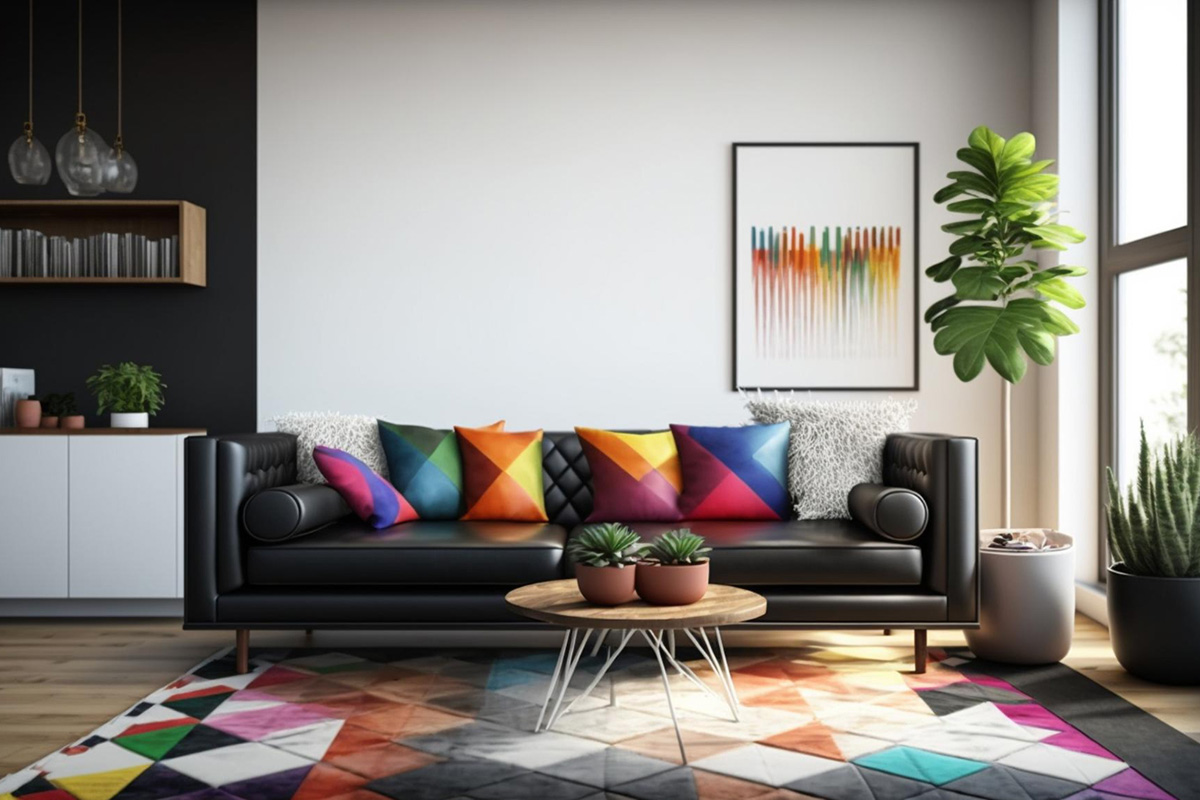 Home is where we spend most of our time. And it feels good when that place looks good, too. Adding color to our home can elevate our mood and make us feel more at ease. But with many of us spending more time at home, we might not have the budget or the time to repaint every wall. Luckily, there are many ways we can add color to our home without repainting. In this blog post, we will explore some of those ways and help you find the best fit for your home.
1. Add colorful artwork and decor
Art is a great way to add color to your home without repainting. Whether you're into abstract paintings, nature photography, or vintage posters, art can help add a personal touch to your home. Look for colorful paintings that match the color scheme of your room or one that provides a beautiful contrast. Besides, you can also add colorful rugs, throw pillows, and curtains. These small touches make a huge difference in adding charm and personality to your apartment.
2. Use removable wallpaper
Removable wallpaper has come a long way from its early days in the market. Now, it comes with different patterns, colors, and textures. It's perfect for those who love to experiment with wall decor without committing to long-term designs. It's easy to remove, but it also delivers the look and feel of the coverings you have been dreaming of. Using removable wallpaper in your living room, entryway, or bedroom can help create an accent wall that adds depth and pops of color.
3. Incorporate plants
Plants are an excellent way to add color and freshness to any living space. You can choose from beautiful flowering plants, succulents, or plants with vibrant leaves. But if you're not keen on watering plants regularly, consider fake plants or preserved plants. These plants come in a variety of colors and types, giving you a chance to experiment with different styles.
4. Change your lighting
Lighting plays a crucial role in setting the mood of a room, and it can also drastically change its appearance. Depending on the light fixtures and bulbs you choose, you can turn a dull and basic room into a vibrant and lively space. Look for colorful or patterned lampshades that create interesting shadows when lit. You can also use string lights to add a playful touch to your home.
5. Rearrange your furniture
Sometimes adding color to a room is as simple as rearranging your furniture. Rearranging your furniture can help you create a cozy, welcoming space that fits your style. Try to anchor the room around a focal point, such as the couch or a bold artwork. From there, you can move around the furniture until you love the arrangement.
Conclusion
Your home is your personal space, and it should be a reflection of your style and personality. Adding color to your apartment might not require a big budget or a huge chunk of your time. You can use simple decor hacks, such as using colorful artwork or incorporating plants, to elevate the look of your living space. From mixing and matching patterns in your throw pillows to adding a little greenery with plants, you can add color without repainting. At Otarre Pointe Apartments, we understand the importance of having a home that feels like home. That's why we offer apartments in Cayce, SC, that are fully equipped with a full range of amenities, so you can comfortably enjoy your living space to the fullest! If you're looking for apartments in Cayce, SC, contact Otarre Pointe Apartments today to schedule a personal tour.