Unique Wall Decor Ideas For Your Apartment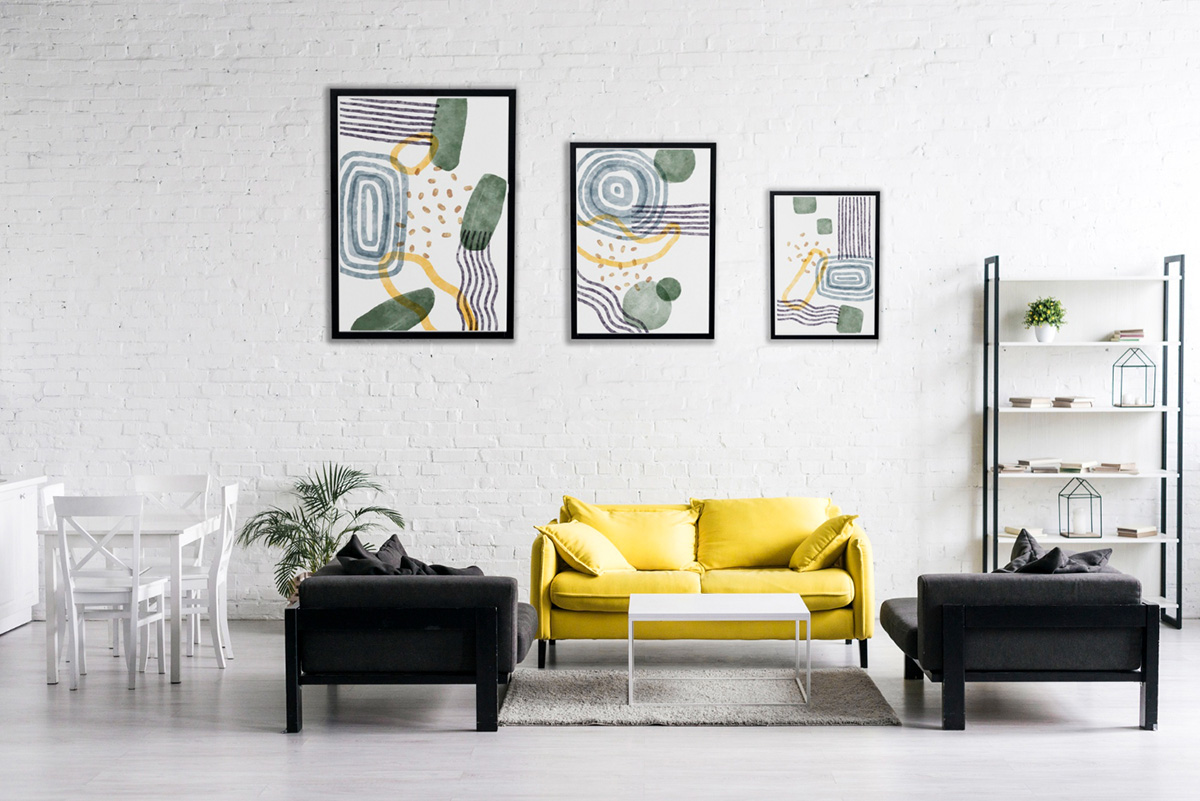 Your apartment is not just a place to live; it's where you should feel at home and comfortable. One of the best ways to personalize your space is with wall décor. You may think of it as an unimportant detail, but a good decoration can completely change the look and feel of your apartment without breaking the bank. Otarre Pointe Apartments in Cayce, SC are the perfect place to decorate your walls because of their spacious living areas and natural lighting. In this blog post, we will provide you with unique wall decor ideas to decorate and elevate your apartment.
1. A Gallery Wall
A gallery wall is an excellent way to add personality and style to your apartment. You can display your favorite photographs, artwork, or prints in a symmetrical or asymmetrical arrangement. Use frames of the same color and size or mix them up for an eclectic feel. A gallery wall is a great focal point for your living room or bedroom and will show off your personality and interests.
2. Wall Shelves
Wall shelves allow you to display items without taking up space on the floor. You can use them to display books, plants, or other decorative items. This is an excellent way to add depth to your room by creating a layered look on your walls. A built-in shelf or floating shelves can be used to store items that would otherwise take up precious living space.
3. Peel and Stick Wallpaper
Peel and stick wallpaper is a modern way to add color and pattern to your walls without the commitment of traditional wallpaper. This self-adhesive product can be easily removed or replaced, and it comes in so many different patterns and designs. You can use it to cover an entire wall or create an accent wall that will make your apartment stand out.
4. Wall Art
When it comes to wall art, think big and bold. Oversized paintings or prints create a big impact and add interest to your space. They can be used as the focal point of your room or used to add accents that complement your existing décor. Wall art can be found in various galleries, online shopping sites or bought directly from a local artist.
5. Mirrors
Mirrors are not just for checking your reflection. They can also serve as a beautiful addition to your walls. Mirrors reflect light into your living space and make your apartment feel more spacious. They can also add visual interest and be an alternative to art pieces. Mirrors come in many shapes and sizes, from round to oval and hexagonal, so you can choose the one that best suits your style and taste.
Conclusion
Adding wall décor to your apartment is not just about making it look nice; it's about making it feel like home. By using the above-mentioned décor ideas, you can create a cozy yet stylish space that reflects your personality. Otarre Pointe Apartments in Cayce, SC provide a canvas to add your personal touches easily. Contact us today to schedule a personal tour and make your new apartment feel like home.