Tips When Living With a Baby in a One-Bedroom Apartment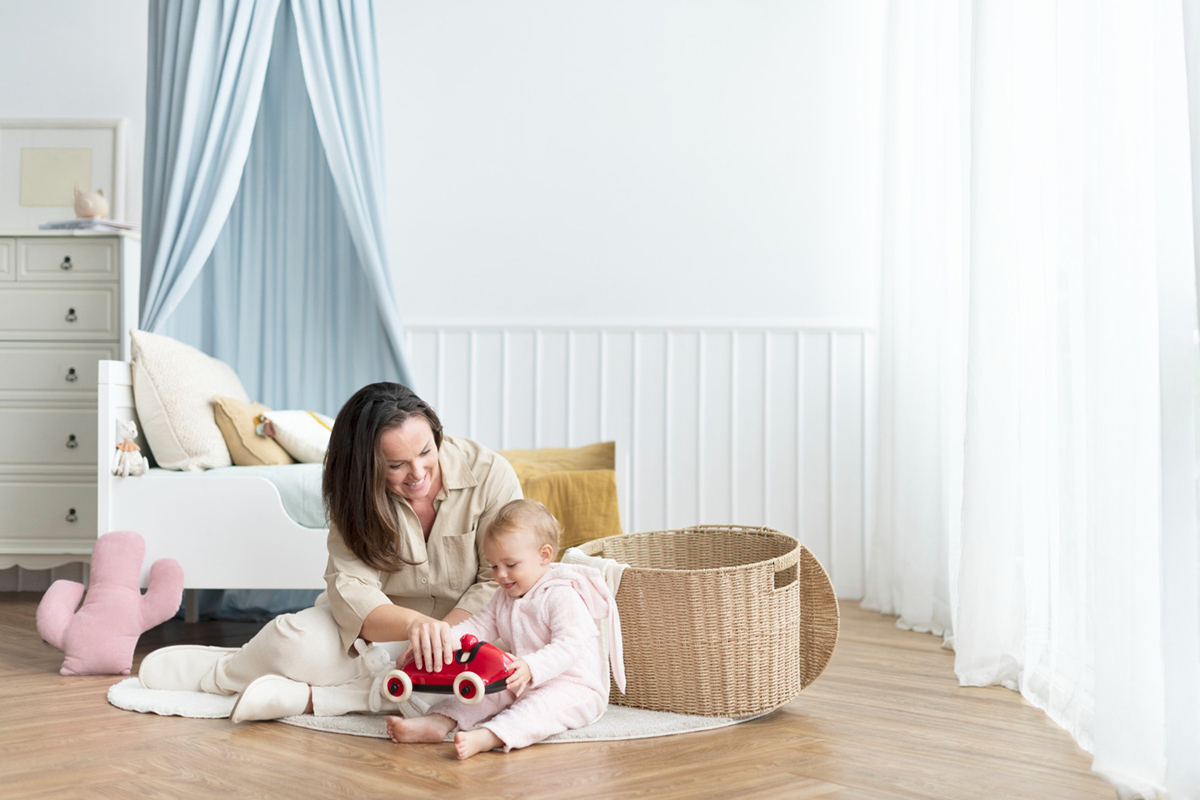 If you are living in a one-bedroom apartment with a baby, you're probably wondering how to make it work. Be it your decision or due to financial constraints, having a baby in a one-bedroom apartment might pose some challenges. But worry not, with the right tips and tricks, you can make the most out of your cozy space. In this blog post, we will give you some practical ideas to help you enjoy apartment living with your little bundle of joy.
1. Create a designated space for the baby
Creating a separate space for the baby will not only make life easier but also help in keeping your apartment organized. You can use a crib or a pack and play to set up a sleeping and nap area in a corner of the bedroom. Also, consider investing in a changing table that has storage drawers. This will help keep all the baby's belongings in one place and avoid clutter.
2. Take advantage of vertical space
When living in a small apartment, every inch of space counts. Consider placing shelves and wall organizers to take advantage of unused vertical space. This can be a great way to store baby essentials and free up floor space. You can use the shelves to store diapers, wipes, and other baby gear, making them easily accessible when needed.
3. Keep it simple
When living in a small apartment, it's essential to keep things simple. Avoid buying or acquiring things that you don't need. Stick to the essentials and avoid overcomplicating space. For instance, think of using a baby carrier or a wrap instead of a bulky stroller. This will help save space and make navigating small spaces easier.
4. Get creative with storage solutions
When living in a small apartment, every storage solution counts. Think outside the box and get creative with finding storage solutions. For instance, you can use under the bed storage containers to store baby clothes or toys. You can also repurpose furniture to create hidden storage. For example, use a pouf or an ottoman with storage space to keep baby gear.
5. Maximize natural light
Making the most out of natural light can be beneficial, especially when space is limited. Natural light can make a small space feel more spacious. Consider using sheer curtains to allow natural light to flow in while maintaining privacy. Also, consider using mirrors to reflect light and create an illusion of more space.
Conclusion
Living with a baby in a one-bedroom apartment might seem like a daunting task, but with the right approach, it can be manageable. By creating a designated space for the baby, taking advantage of vertical space, keeping things simple, using creative storage solutions, and maximizing natural light, you can make the most out of your small space. Remember, maximizing function and minimizing clutter can make your apartment cozy, comfortable, and welcoming for both you and your little one. If you are looking for apartments for rent in Cayce, SC, contact Otarre Pointe Apartment Homes today to schedule a personal tour.