Tips to Maximize Space in a Small Bedroom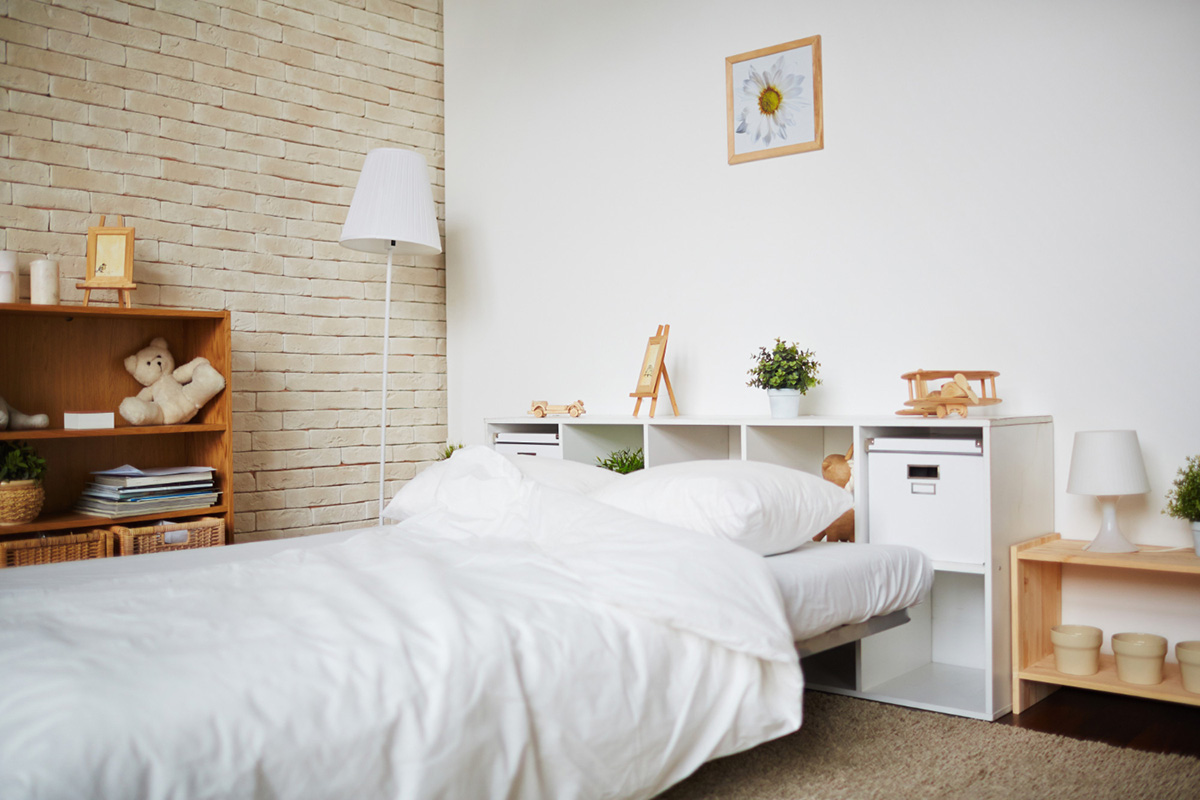 Living in a small bedroom can be challenging, especially if you're someone who likes to keep lots of things around. With limited space, it can be difficult to know how to arrange your furniture in a way that maximizes your space and makes it feel cozy and comfortable. Fortunately, there are a few tips and tricks you can use to rearrange your furniture and create the illusion of more space. In this blog, we'll provide you with some handy tips to help you arrange your furniture in a small bedroom.
1. Optimize the Bed Placement
The most significant piece of furniture in your bedroom is probably your bed. As such, you want to optimize its placement to ensure you can maximize your space. One tip is to push your bed against a wall, ideally one that doesn't get much traffic. This way, you free up more space in the middle of your bedroom. Additionally, if you have a headboard, use it to your advantage by storing some of your items behind it, such as some of your books or additional pillows as needed.
2. Small Furniture for Small Spaces
If you're living in a small bedroom, it's a good idea to avoid bulky or oversized furniture. Instead, opt for smaller, multi-functional pieces that can serve more than one purpose. Consider a storage ottoman for example, which can serve as a spot to store your extra clothes or bedding while also acting as a seat. Alternatively, pick a bedside table with drawers to act as both your surface for your lamp and a storage unit for other items.
3. Create Illusions with Mirrors
Mirrors can be great props to create illusions and visual effects. A mirror on your wall reflects light and makes your bedroom seem brighter, making it feel more spacious. Moreover, a mirrored closet door provides a similar effect, particularly if it is placed opposite to a window. If you don't have available wall space, you can even pick up a standing mirror and lean it against a wall instead.
4. Think Vertical Storage
Take advantage of the vertical space in your room by adding some floating shelves on your wall. This will help you create extra storage space on your walls. Also, consider a tall dresser or bookshelf, which maximizes your vertical space. Opt for narrow pieces that do not take up much floor space, and you'll be able to store more items without cluttering up your room.
5. Use Space under Your Bed
Nowadays, bed frames come with ample storage under the bed. Utilizing the space under your bed is a great way to sneak in some extra storage for your items you don't need to access daily, like winter clothes. Instead of shoving these items into your closet, store them under your bed in rolling bins or storage containers.
Conclusion
Arranging your furniture in a small bedroom may seem daunting, but with a bit of creativity and some smart planning, it's possible to create a comfortable living space that maximizes your square footage. Whether it's optimizing your bed placement or using storage solutions that make better use of your vertical space, there's always a way to make your small bedroom feel bigger. By using some of the tips outlined in this blog post, you can create a bedroom that feels welcoming, cozy, and well-organized. If you are looking for apartments for rent in Cayce, SC, contact Otarre Pointe Apartment Homes today to schedule a personal tour.