Tips for Creating the Perfect Small Study Space in a Small Apartment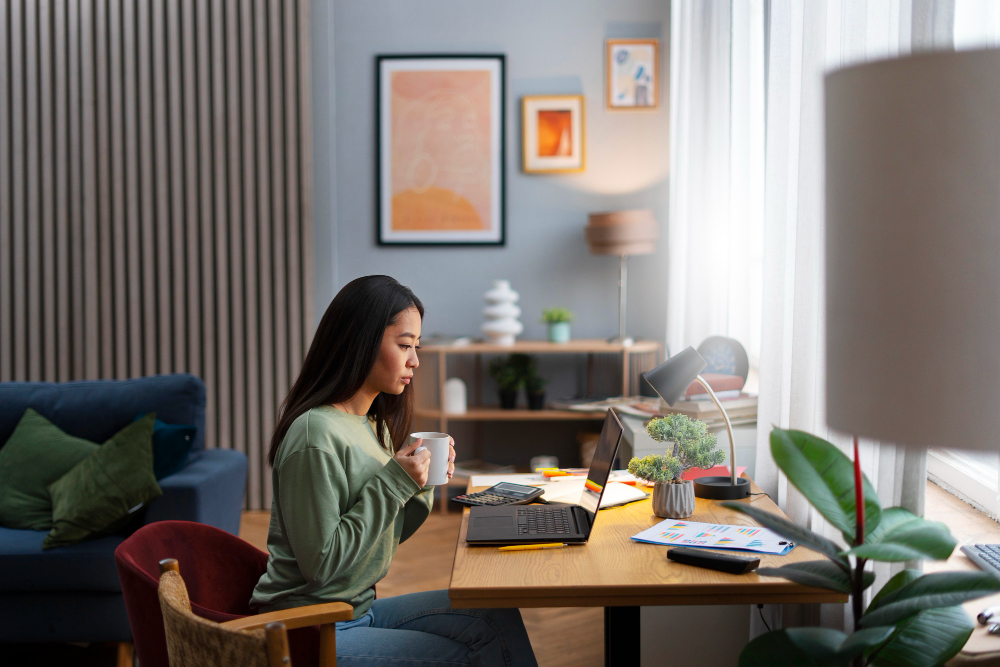 As the world continues to embrace remote work and studying, it's becoming increasingly vital to set up a comfortable and productive workspace in our homes. But what happens when you live in a small apartment and struggle with creating an ideal study area? In this blog post, we'll offer some practical tips and tricks for designing the ideal small study space in your apartment. By following these tips, you'll be able to maximize your productivity and feel more comfortable while you study right in the comfort of your own home.
1. Choose the Right Spot
The right spot is undoubtedly the key to creating the perfect study space. Pick a spot in your apartment that is quiet, away from distractions, and has natural light exposure. You want to create an atmosphere that is inviting and calm, rather than being cramped and cluttered. If you find yourself getting distracted quickly, consider a spot that provides minimal visual distractions--such as a corner in your living room, a private balcony, or even your bedroom.
2. Invest in the Right Furniture
It would be best if you had functional and comfortable furniture that suits your needs. A comfortable and ergonomic chair is a must-have to improve posture and productivity. Investing in a good-quality desk and chair is essential to keep you focused and physically proper when you study for long hours. Don't forget to add shelves or storage to organize your study materials.
3. Eliminate Clutter and Stay Organized
Clutter is a productivity killer. Anytime you start to accumulate clutter in your workspace, you are at risk of losing focus and can get distracted easily. Ensure that you eliminate any unnecessary clutter by regularly throwing away any trash, unnecessary papers, or items that can distract you from your work. Additionally, you may want to invest in helpful storage options such as bookcases or shelves to store your frequently used study materials.
4. Set Up Adequate Lighting
Lighting can impact your mood and productivity while you study. Natural lighting is recommended, but if your apartment lacks direct light, add a desk lamp or standing lamp to the area to help balance out the darkness. Aim for a bright and evenly distributed light that reduces eye strain and fatigue.
5. Personalize Your Space
Personalizing your study space is essential to make it more inviting and enabling. Use décor that inspires you such as inspirational posters, colorful art, or murals. Designing a personalized workspace can help boost your creativity and motivation, improving productivity, and making for a more pleasant studying experience.
Conclusion
Creating the perfect study space in a small apartment can be challenging, but the right tips and tricks can make it achievable. Investing in the right furniture, choosing a suitable location, eliminating clutter, setting up adequate lighting, and personalizing your workspace are all ways to optimize your apartment into the ideal study sanctuary. By implementing these tips, you'll have your small apartment work area converted to a highly-inducing workspace in no time. Remember to be consistent and stay clutter-free as you get ready for that final exam or crucial work deadline. If you're looking for apartments in Cayce, SC, contact Otarre Pointe Apartments today to schedule a personal tour.