Smart Solutions for Small Apartments: Maximize Your Space and Style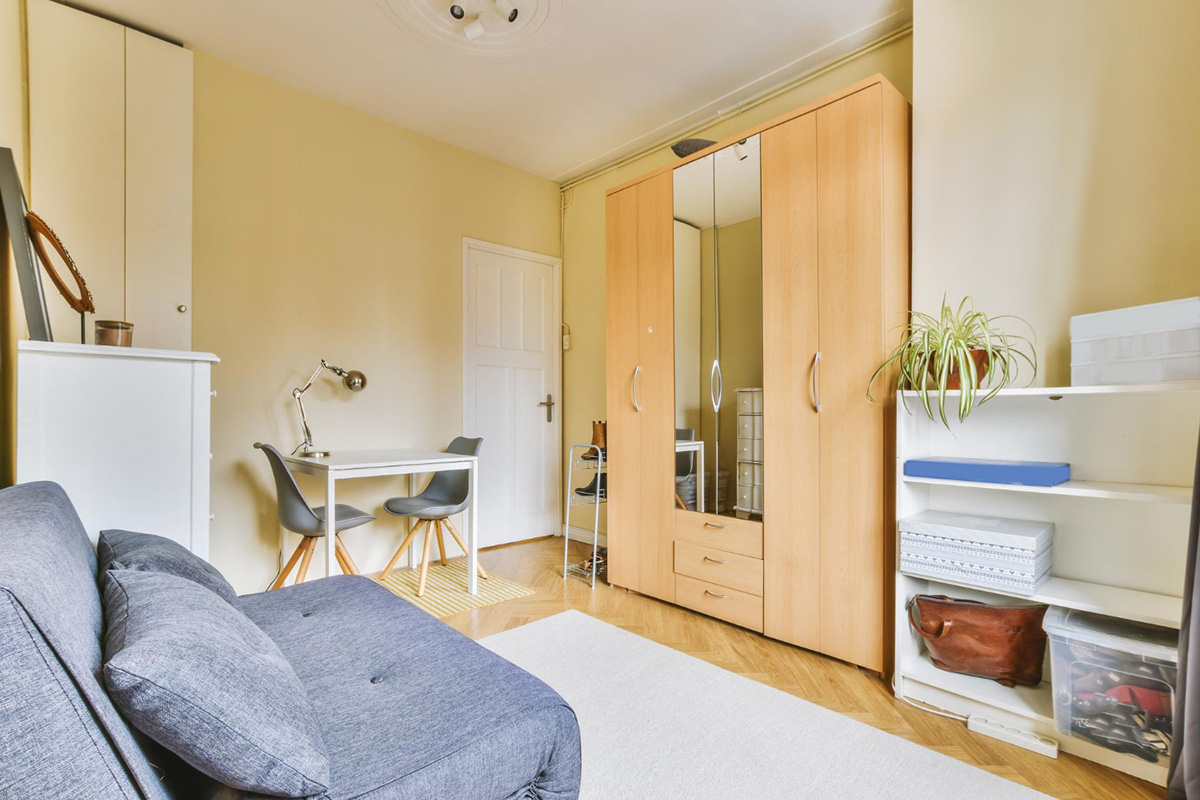 Small apartments can be great for those looking for a cozy and low-maintenance living space. However, with small homes come space constraints and organizational challenges. Living comfortably in a small apartment requires creative solutions to maximize space and style. In this blog post, we'll guide you through some smart solutions that will help you transform your compact home into a functional and stylish living space.

1. Use space-saving furniture:
Furniture can be the biggest obstacle in small apartments. Large-sized furniture can take up a lot of space, leaving little room to move around. Consider purchasing space-saving furniture like a fold-down desk, wall-mounted shelves, or a sofa-bed that can be used as a guest bed. These multipurpose furniture options not only save space but also add functionality and convenience.
2. Create Illusion of Space
Playing with colors, textures, and mirrors can help create an illusion of space in a small apartment. Paint the walls in light colors, like white or pastels, to make space appear bigger and lighter. Use mirrors or reflective surfaces to create the illusion of a bigger room. Add a rug to add texture and warmth to the room.
3. Vertical Storage
Utilizing the vertical space can help you store and organize your belongings efficiently. Vertical shelves or cabinets can help maximize floor space without sacrificing storage. Use tension rods to create additional storage space to hang clothes in a small closet. Hanging organizers in the kitchen or bathroom can also help save space in a small kitchen or bathroom.
4. Multi-purpose storage solutions
In small apartments, it's important to have storage that isn't just functional but also stylish. Storage solutions like ottomans that double up as a storage space can serve as a beautiful addition to your decor while keeping clutter at bay. Consider a bed with storage underneath to store clothes, blankets, or bedding. A folding storage stool can act as additional seating as well as storage for extra pillows, blankets, or throws.
5. Light it up!
Good lighting can change the whole vibe of a room and make it appear larger and brighter. Natural light is one of the best ways to open up a small space and make it appear larger. Use sheer window curtains to allow more natural light to flood the room. Add table lamps, floor lamps, or pendant lights to brighten up dark areas. Proper lighting can make a difference in making a small space appear stylish and spacious.
Conclusion
With these clever solutions, achieving a stylish and functional living space in a small apartment is possible. By maximizing space and storage, manipulating light and colors, and using multi-purpose furniture, you can create a comfortable and practical living space in a compact home. We hope that these tips will help you transform your small apartment into a practical, stylish and beautiful home. For those looking for apartments for rent in Cayce, SC, we invite you to schedule a personal tour of Otarre Pointe Apartments and experience the convenient, cost-effective and comfortable compact living.