Small Living Room Design Ideas for Any Apartment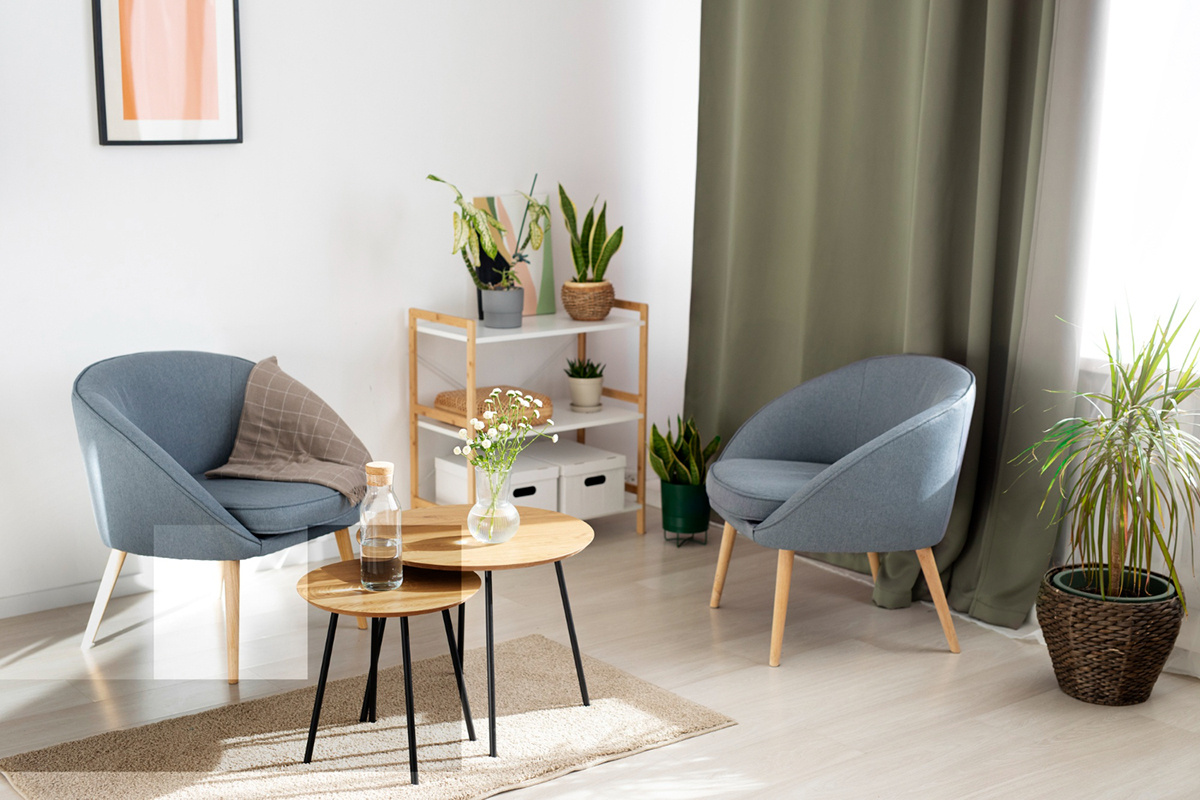 Living in a small apartment can be challenging when it comes to interior design, especially for your living room. But, with the right small living room design ideas, you can maximize space and create a comfortable and stylish living area in your apartment. In this blog post, we'll share some useful tips and tricks for small living room design ideas that work for any apartment.
1. Choose the Right Furniture
When shopping for furniture for your small living room, choose pieces that don't take up too much space. A love seat or a small couch is perfect, along with one or two chairs instead of having a larger sectional. You can also consider multi-functional furniture like a storage ottoman or a sofa bed to make the most out of your small space.
2. Use Mirrors
Mirrors can work wonders in small living rooms because they reflect light and make the space feel larger than it is. You can choose one or several mirrors to hang on the wall or prop up on a table. They're also a great way to add decorative touches to your living room.
3. Play with Color
If you think keeping your walls and furniture in light colors is the only way to make a small space appear larger, think again. Don't be afraid to add colors to your small living room! A bold accent wall or colorful artwork can add personality to the space without making it feel cluttered. However, make sure to balance the colors by having a mostly neutral base with pops of color.
4. Add Storage
A cluttered living room can make your space look even smaller. Use floating shelves or cabinets to maximize your storage without taking up too much of your floor space. You can also choose a coffee table or an ottoman with hidden storage space to keep things organized and out of sight.
5. Scale Your Decor
Decorating a small living room can be tricky, but smaller doesn't equal less fun or less beautiful! When choosing decor items, scale them down to fit your smaller space. For instance, a large canvas painting might overpower a small living room, but a smaller piece of wall decor or vase works perfectly. You can also hang curtains high or use tall lamps to give the impression of higher ceilings.
Conclusion
Creating a stylish and comfortable living space can be a challenge in a small apartment, but with these small living room design ideas, you can utilize your space effectively and make it appear larger. Incorporate multi-functional furniture, use mirrors to reflect light, add pops of color, maximize storage, and scale decor according to your space. These tips will help you create an inviting and cozy living area in any apartment! If you are looking for apartments for rent in Cayce, SC to create the cozy living space of your own, contact Otarre Apartments today to schedule a personal tour!