Modern Bedroom Decor Mistakes and How to Avoid Them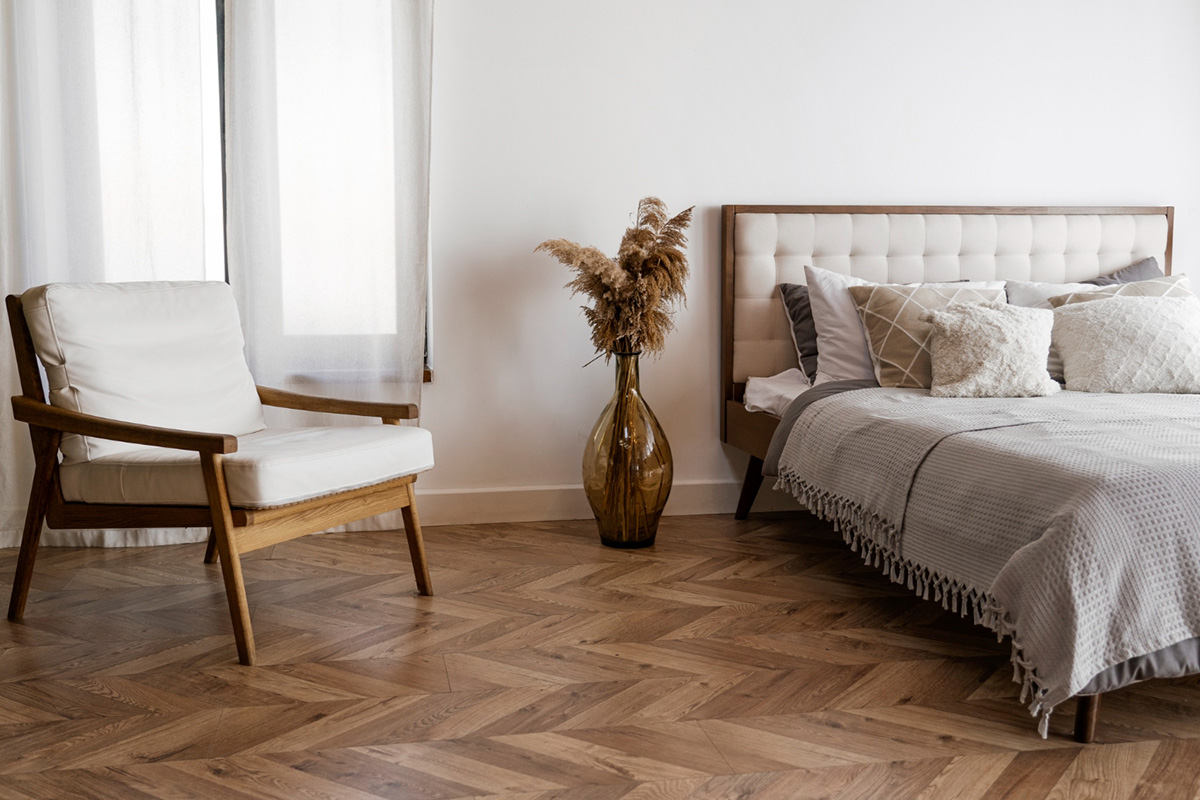 The bedroom is usually the most special and intimate space in any home. It's where we sleep, relax, and recharge ourselves after a long day. And since it's one of the spaces that we spend most of our time in, it's important to create an environment that's conducive to rest and relaxation. However, most people make common modern bedroom decor mistakes that ruin their sleeping patterns and leave them feeling uninspired. This blog post will walk you through these mistakes and share tips on how you can avoid them.
1. Too Many Textures
One of the most common mistakes that people make in modern bedroom decor is using too many textures. While the idea of crips cotton sheets, faux-fur blankets, and fluffy pillows may seem appealing, overdoing them can create an awkward mess. It's key to keep your textures coherent and not go overboard. Otherwise, your bedroom might look cluttered, and make it hard for you to relax. The key to avoiding this mistake is to use no more than three or four textures.
2. Not Enough Lighting
Another common mistake that people make when decorating their modern bedroom is neglecting lighting. Lighting is essential for setting the mood and creating a relaxing environment, yet most people often don't add enough of it to their bedrooms. Keep in mind that a single overhead light source is not enough. Expand your lighting to include a mix of fixtures, such as table lamps, floor lamps, and soft strings of light. These will help to create a warm and welcoming ambiance throughout the room.
3. Wrong Placement of Furniture
Modern bedroom decor requires clean lines and minimalistic approaches. Thus, it's important to consider the placement of your bedroom furniture. Too much furniture in a small space can make the room feel cramped, while too little furniture in a big space can look sparse. Make sure you choose the right furnitures and place them correctly to balance the space. Consider floating furniture near walls, creating an open flow around larger pieces, and keeping the space under your bed as clear as possible.
4. Choosing the Wrong Wall Colors
The color of your bedroom walls is a crucial aspect to your overall ambiance. It's important to choose colors that are calming and relaxing, not anything that's distracting or loud. Stick to soft colors such as pastels or neutrals that create a soft, light-filled space. Cave in on your personal style, but make sure the colors are not too bold to derail digestion. Lastly, colors impact your mood; thus, select colors that help you relax and promote a sound sleep.
5. Clutter
The final common mistake in modern bedroom decor is clutter. Life naturally brings chaos, but the bedroom should be a space of tranquility and peace, free of any unnecessary clutter. These include books, clothes, shoes, or beauty accessories that might abruptly turn into clutter. Make sure there's a designated space for everything, from storage for clothes, stackable boxes for extra makeup or skin care products, and a nightstand where you can keep reading materials.
Conclusion
Decorating a modern bedroom can be a fun yet overwhelming task. But to create a personal and tranquil space, it's critical to avoid common bedroom decor mistakes. It's important to steer clear of clutter, choose calming wall colors, limit furniture, add additional lighting, and use minimal textures. With these tips in this blog post, you now have tools to turn your bedroom into an inviting and tranquil sanctuary for a much-needed restful sleep. If you're looking for apartments for rent in Cayce, SC, contact Otarre Pointe Apartment Homes today to schedule a personal tour.