How to Make the Most of Your Small Balcony Space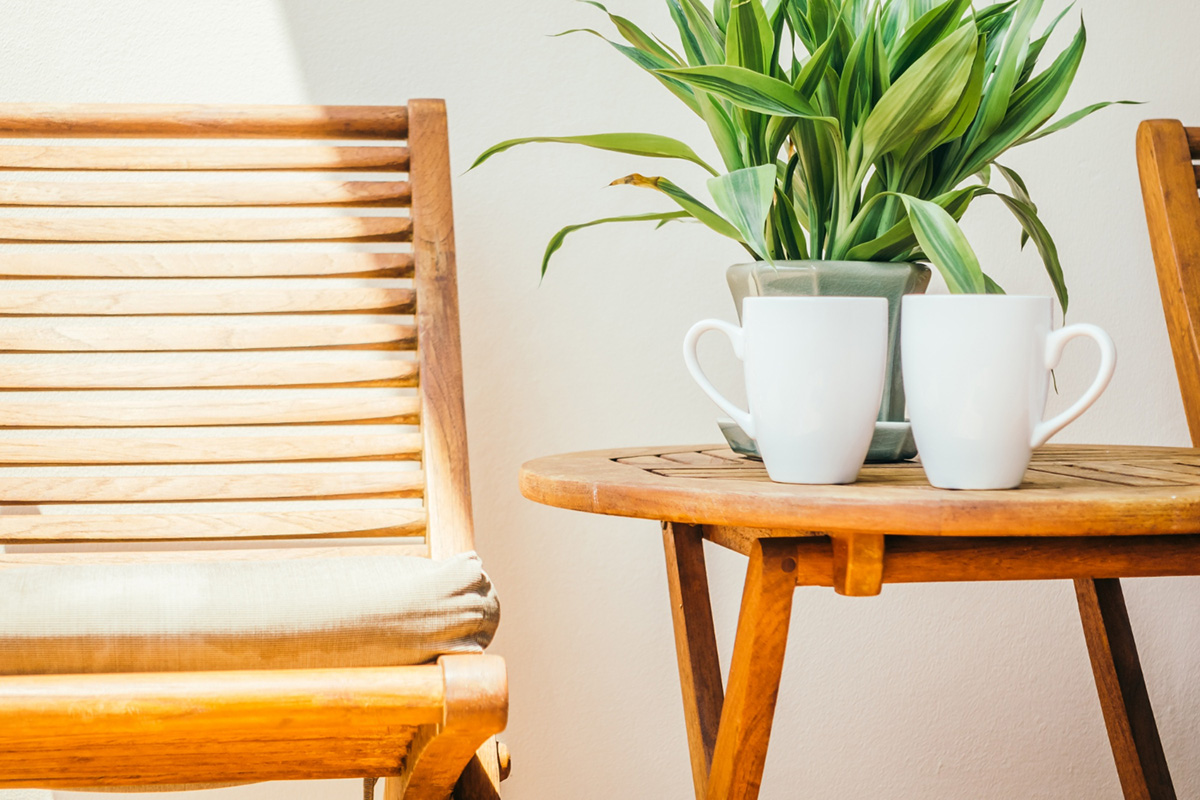 Living in an urban or suburban area certainly has its perks, but with all the hustle and bustle that comes with it, space is often a precious commodity – especially when it comes to outdoor space. That said, having a balcony, no matter how small, can be a real game-changer for those living in apartments or condos. With a little creativity, some strategic planning, and a bit of elbow grease, you can make your small balcony feel like an extension of your indoor living space.
In this post, we'll explore some smart small balcony ideas to help you maximize your precious outdoor space. From DIY projects to clever storage solutions, we'll cover everything you need to know to turn your little balcony into an urban oasis.
Conjure up Some Comfort with Seating
When it comes to outfitting your small balcony, space is definitely a consideration. However, that doesn't mean you have to forego furniture altogether. Fortunately, there are a plethora of great space-saving seating options to choose from. Consider chairs that fold up or easily stack when not in use. A bistro table and chairs set work particularly well for small balconies, and they add a cozy vibe to your space. Whatever your choice, ensure your balcony seating is comfortable and practical.
Pick the Perfect Flooring
In most cases, your balcony will come with some type of concrete flooring, and while that is perfectly functional, it's not very visually pleasing. A simple solution to this is to adorn the space with outdoor rugs that provide comfort while adding a pop of color. You can also go for wooden deck tiles that snap together for a modern and stylish look.
Decorate with Greenery
Who doesn't love the sight of an abundant amount of plants on a balcony? If you have a green thumb, lucky you – you can turn your balcony into a miniature garden with flowers, herbs, and other plants. Wall planters and hanging baskets are smart options for those struggling with limited floor space. A vertical garden using a trellis or screen divider can also promote privacy while adding a touch of lush foliage to your small space.
Creative Storage Solutions
In small apartments, space for storage is always an issue, but that does not mean it's impossible on your balcony. Plenty of outdoor furniture features built-in storage. However, bench seating can also double as storage space, so keep this in mind when selecting balcony seating. To add more storage, adding wall-mounted shelves can be helpful in displaying plants and showcasing decor, which in turn frees up surface space.
Magic in the Details
Lastly, creating a diminutive balcony that's welcoming and visually engaging comes down to details. String some outdoor string lights up and around the outside of your balcony to brighten up your space. Add in a small water fountain or wall feature to create the sound of trickling water as you unwind after a long day. Outdoor curtains or a reed fence can be used to transform a small balcony into a more private haven.
Conclusion
Just like anything else in life, it takes creativity and an eye for detail to turn your small balcony space into a special retreat. The ideas above are certainly just the beginning; with a little outside-the-box thinking, you'll be able to make the most of your compact outdoor space. No matter if you reside in a big city like New York or Lexington, or somewhere more suburban like Cayce, SC – your balcony is your chance to bring the outdoors inside and create a space that is uniquely yours. With the above small balcony ideas, we hope that you can turn your balcony into a blissful retreat that you love coming home to. If you're looking for apartments in Cayce, SC, contact Otarre Pointe Apartment Homes today to schedule a personal tour.