Expert Tips on How to Keep Your Space Spotless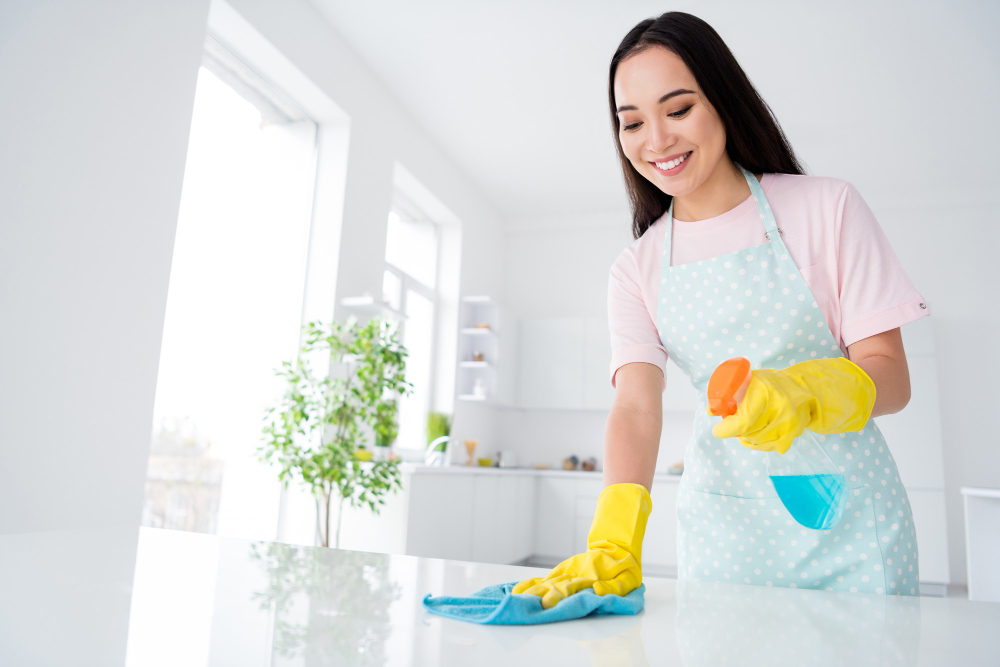 Having a clean and organized apartment is essential for a healthy and stress-free life. While we all want our living space to be clean and tidy, most of us are unable to find the time or motivation to clean regularly. If you're one of those people struggling to keep your apartment clean, don't worry. In this blog post, we'll give you some expert tips and tricks on how to clean your apartment quickly and efficiently. So, if you want to maintain a clean and organized living space, keep reading.

1. Start with Decluttering
The first and most crucial step in cleaning your apartment is decluttering. Get rid of anything you don't use or need, such as old magazines, clothes that don't fit, and broken appliances. A clutter-free apartment will not only look more organized but will also be easier to clean. So, take a moment to purge your apartment of unnecessary items.
2. Tackle the Dust
Dust is probably the most prevalent and annoying housekeeping challenge. Dust accumulates quickly, so you need to make sure that it is removed regularly. Dust all surfaces in your home, including horizontal and vertical surfaces such as shelves, furniture, floorboards, and ceiling fans. Use a microfiber cloth or a dusting wand to remove dust quickly.
3. Prioritize Kitchen and Bathroom
Kitchens and bathrooms are the most used areas in an apartment, and they require the most frequent cleaning. Clean sinks, showers, and toilets regularly, using disinfectant cleaners, and don't forget to clean the floors as well. A clean kitchen will help keep pests such as roaches and rodents away from your apartment.
4. Invest in a Vacuum Cleaner
A good vacuum cleaner is essential in any cleaning routine. Invest in a quality vacuum cleaner that is appropriate for your apartment's size and flooring textures. Use it to clean carpets, rugs, and floors at least once a week. Regular vacuuming will not only improve the look of your apartment, but it will also reduce allergens and improve air quality.
5. Use Cleaning Tools Appropriately
Using the right cleaning tools will make the cleaning process faster and easier. Make sure to use cleaning cloths and sponges that are appropriate for the surfaces you're cleaning. Don't forget to rinse sponges and cloths frequently and wash them thoroughly after use. Use paper towels and disinfectant wipes to clean areas such as doorknobs, light switches, and remote controls.
Conclusion
Keeping your apartment clean can be a challenging task, but by following the tips listed above, you can make it a quick and easy process. A clean and organized apartment will boost your mood and help you stay focused and motivated throughout the day. So, start decluttering, dusting, and prioritizing your kitchen and bathroom cleaning. Invest in a quality vacuum cleaner and use appropriate cleaning tools and supplies. Remember, maintaining a clean and organized apartment is not only beneficial for your mental and physical health, but it's also essential in creating a comfortable and welcoming living space. If you're looking for apartments for rent in Cayce, SC, contact Otarre Pointe Apartments today to schedule a personal tour.