Delicious Breakfast Ideas for You to Try At Home!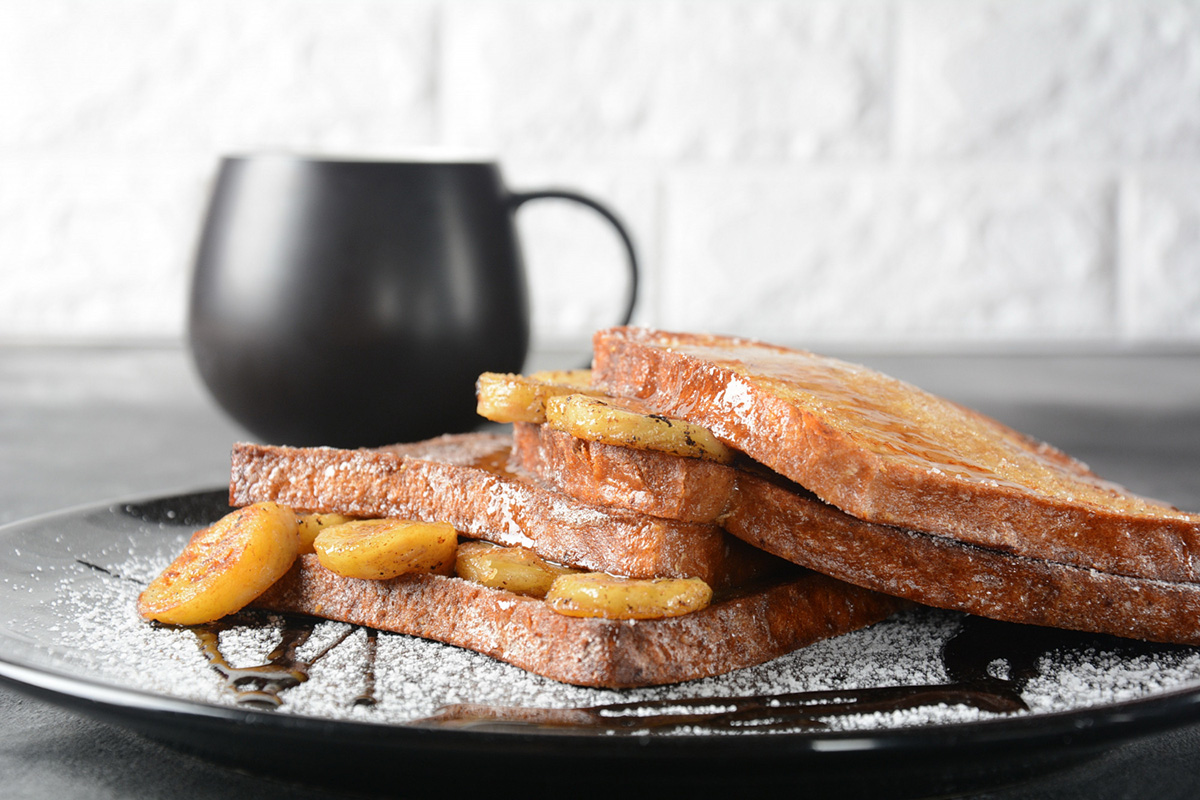 Breakfast is the most important meal of the day, and it can be difficult to come up with ideas for a delicious breakfast that you can easily make at home. If you're looking for some inspiration for your weekend breakfasts, look no further! Here are some mouth-watering breakfast recipes that will kick-start your morning with a tasty twist.
French Toast Casserole
This cozy dish is perfect for those chilly mornings. Start by whisking together 8 eggs, 1 1/2 cups of half-and-half, 1/3 cup of maple syrup, 1 teaspoon of vanilla extract, and a pinch of salt in a large bowl. Cut 8 slices of thick Texas toast into cubes and place them in an even layer in the bottom of a greased 9x13 inch baking dish. Pour the egg mixture over the cubed bread before topping with 2 tablespoons of melted butter and 2 tablespoons of brown sugar. Bake the casserole at 350°F for 40 minutes until it's golden brown and bubbly. Enjoy warm with some extra maple syrup if desired!
Breakfast Burrito Bowls
These burrito bowls are packed with flavor and nutrition! Begin by cooking 1/2 pound of ground sausage in a skillet over medium heat until it's crumbled and cooked through. Set aside when done. In the same skillet, add some olive oil before sautéing one diced red bell pepper, one diced jalapeño pepper (seeds removed), and one diced onion until they are soft (about 7 minutes). Add two cloves minced garlic to the veggies before cooking for an additional minute or two until fragrant. Mix in one 15 ounce can black beans (drained) along with one cup frozen corn kernels before allowing everything to simmer together for about 5 minutes. Finally, stir in 1 tablespoon chili powder, 2 teaspoons ground cumin, 1 teaspoon smoked paprika, 1 teaspoon garlic powder and season to taste with salt & pepper if desired. Serve the mixture over cooked sushi rice with your favorite burrito toppings such as shredded cheese, guacamole or sour cream!
Smoked Salmon Bagel Bowls
This easy yet elegant breakfast is sure to bring some gourmet flair to your weekend mornings! Start by lightly toasting 4 bagels (any variety) before cutting each bagel into thirds so you have 12 smaller bagel pieces total. Place them on a parchment paper lined baking sheet before brushing each piece lightly with olive oil or melted butter) then sprinkle each piece evenly with sesame seeds (optional). Bake at 375°F for 10 minutes until golden brown then set aside when done. Meanwhile, prepare a simple cream cheese mixture by mixing together 8 ounces softened cream cheese along with 3 tablespoons freshly squeezed lemon juice plus 1 tablespoon dried dill weed in a bowl; season lightly with salt & pepper if desired before stirring well to combine everything evenly together. Divide between 4 bowls then top each bowl equally with smoked salmon slices followed by capers and thinly sliced red onion as desired. Finally top each bowl off with 3 pieces from the baked bagel chips then enjoy immediately while still warm!
Conclusion
Whether you're looking for an easy weeknight dinner idea or just something different to try this weekend morning, these delicious breakfast recipes are sure worth trying out at home! For more great apartment living tips like these be sure to check out Otarre Pointe Apartments – we have spacious apartments available now in Cayce SC so contact us today if you'd like more information about our community or schedule a tour today to see all we have to offer first hand!