Decorating Tips That Will Transform Your Rental Apartment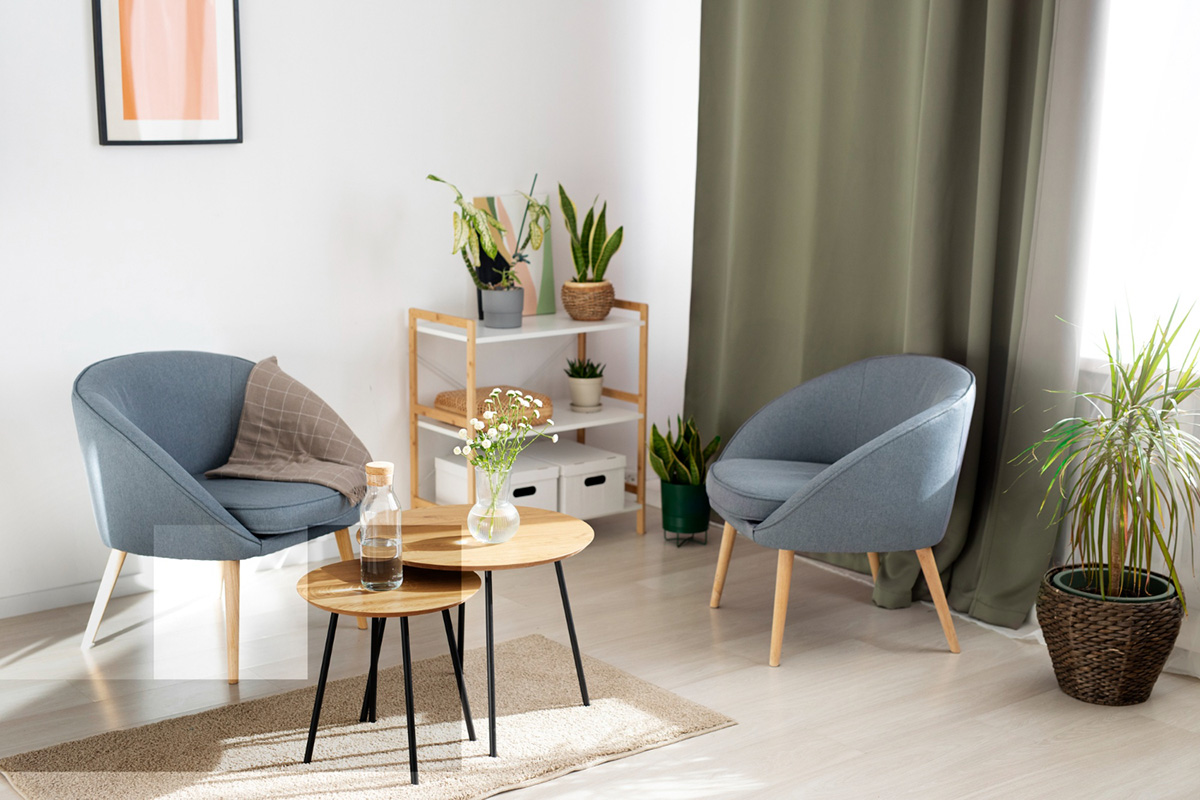 Decorating your apartment can be a daunting task, but it doesn't have to be. With a little creativity, you can give your apartment the perfect look that you'll love. Whether you're moving into a new apartment or just want to give your current space an updated look, these decorating tips will transform your apartment. From picking the perfect colors to small apartment hacks, we've got you covered!
1. Choose the right color palette
The first step to transforming your apartment is picking the perfect color palette. Choosing the right colors can make your space feel larger, cozier, and more fun. If you're not sure where to start, consider using a color wheel to find color combinations that work well together. You don't have to completely repaint your apartment, but you can add pops of color with accessories like throw pillows, wall art, and rugs.
2. Let your personality shine
Decorating your apartment should reflect who you are. Add personal touches like family photos, art, and collections that you love. Displaying your favorite things will make your apartment feel more like a home. Incorporating pieces that reflect your interests and passions will give your apartment a unique and personalized touch.
3. Create a focal point
A focal point in your apartment is a great way to draw attention and make a statement. It can be a piece of furniture, a wall art, or even a unique lighting fixture. This is great for small apartments as it gives the illusion of more space and can make the room feel larger.
4. Use small apartment hacks
If you have a small apartment, there are simple hacks that can make your space feel larger and more functional. Use mirrors to make rooms feel bigger, add shelving to create more storage space, and use furniture that can double as storage, like an ottoman or coffee table with built-in storage.
5. Lighting is key
Lighting can make a big difference in your apartment. Choosing the right lighting fixtures can add ambiance and make your space feel cozy. Use table lamps and floor lamps for soft lighting, and add string lights for a warm and inviting touch.
Conclusion
Transforming your apartment doesn't have to be a daunting task. With these decorating tips, you can create a space that reflects your personality and style. From small hacks to personal touches, adding a few simple changes can make a big difference. Remember, decorating your apartment should be fun and reflect who you are. So have fun and get creative! If you're looking for the perfect apartment in Cayce, SC to decorate, contact Otarre Pointe Apartments today to schedule a personal tour.