A Comprehensive Guide to Apartment Floor Plans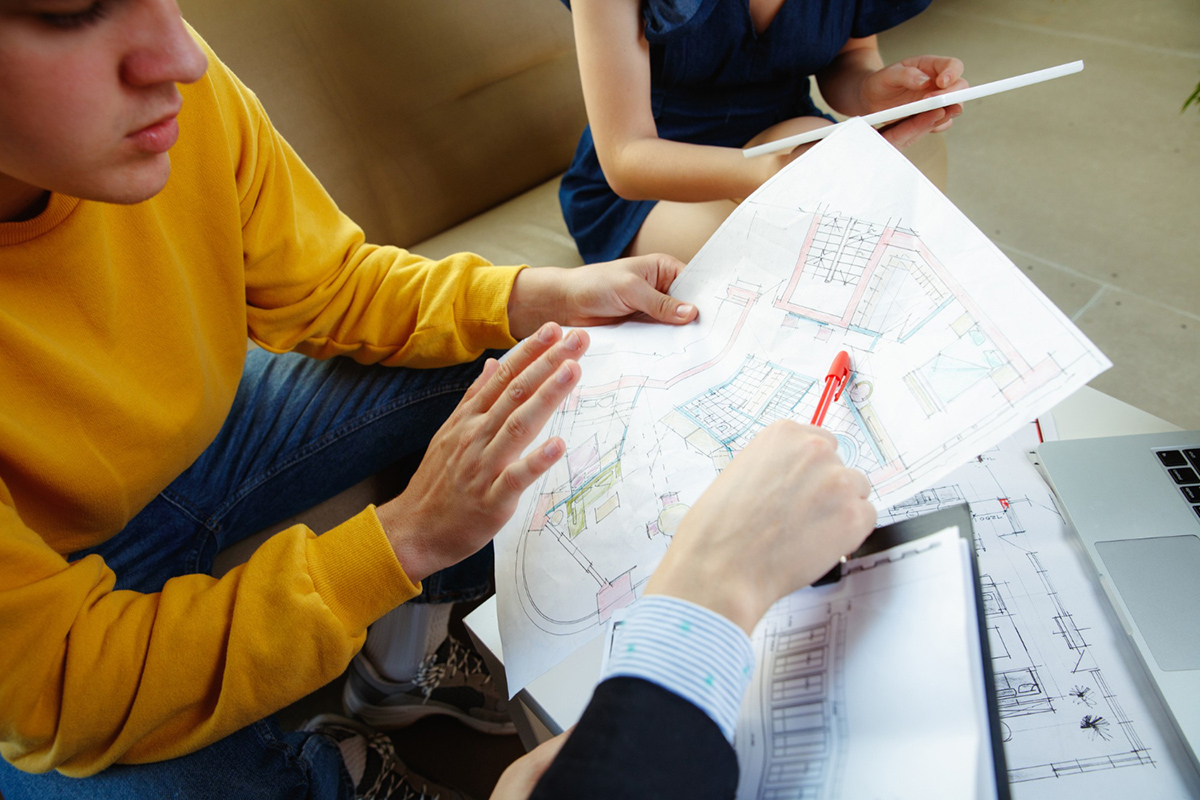 Are you looking for an apartment rental in Cayce, SC? Before you decide on the perfect one, it is important to understand all of your options when it comes to floor plans. Every apartment complex offers multiple floor plans, and each of them have their own benefits and drawbacks. In this blog post, we will provide you with a thorough guide to understanding and selecting the best apartment floor plans for your needs.

Types of Apartment Floor Plans
When it comes to apartments for rent in Cayce, SC, there are several different types of floor plans available. Here are some of the most common ones:
Studio
A studio apartment is a single room that functions as a living room, bedroom and kitchen area. It generally has no separate rooms besides a bathroom. This type of apartment is perfect for those who are on a budget or want something more compact.

One-Bedroom
A one-bedroom apartment features one large living space with a separate bedroom area. This type of layout provides more privacy than a studio while still offering an affordable option in terms of price and square footage.

Two-Bedroom
A two-bedroom apartment usually consists of two bedrooms separated by a larger living room or kitchen area. This type of layout works well for roommates or couples who may need additional space or privacy.

Three-Bedroom
Most three-bedroom apartments feature three interconnected bedrooms as well as an open living space like a dining room or family room. These layouts tend to be pricier but offer plenty of space for larger families or groups who need more than two bedrooms.

Loft
Loft apartments feature open spaces with high ceilings and exposed beams or ductwork overhead. Lofts are great for people seeking unique spaces with lots of natural light and airy designs—but they typically come at higher rental costs due to their rareness and desirability among renters.
Things to Consider When Choosing An Apartment Floor Plan
When choosing an apartment floor plan in Cayce, SC there are several factors that should be taken into consideration such as size, cost, layout preferences and other amenities offered by the complex where the unit is located. Additionally, if you're moving from another city or state it's important to factor in commute times when selecting an apartment floor plan so that you're not spending too much time travelling back and forth from work each day. Other things to consider include safety features (like secure entryways), building age (older buildings may come with lower rent but require more maintenance) and any special amenities (like pet parks).

Choosing between different apartment floor plans can be overwhelming—especially when trying to find the right one for your lifestyle needs in Cayce, SC! However, by taking the time to consider all potential factors before signing your lease agreement you can ensure that you make the best decision possible when selecting an apartment floor plan that suits both your budget and lifestyle requirements perfectly! Good luck!
If you're seeking for the best apartment in Cayce, SC, Otarre Pointe Apartments would be perfect for you. Otarre Pointe Apartments offers spacious 1, 2 and 3 bedroom apartment homes featuring open floor plans with large windows for an abundance of natural light, cook-friendly kitchens with stainless steel appliances, dining rooms with track lighting, large walk-in closets and comfortable patios and balconies with attractive views. Contact us to schedule a tour.