Beautiful and Inexpensive Decorating Ideas for Your Bedroom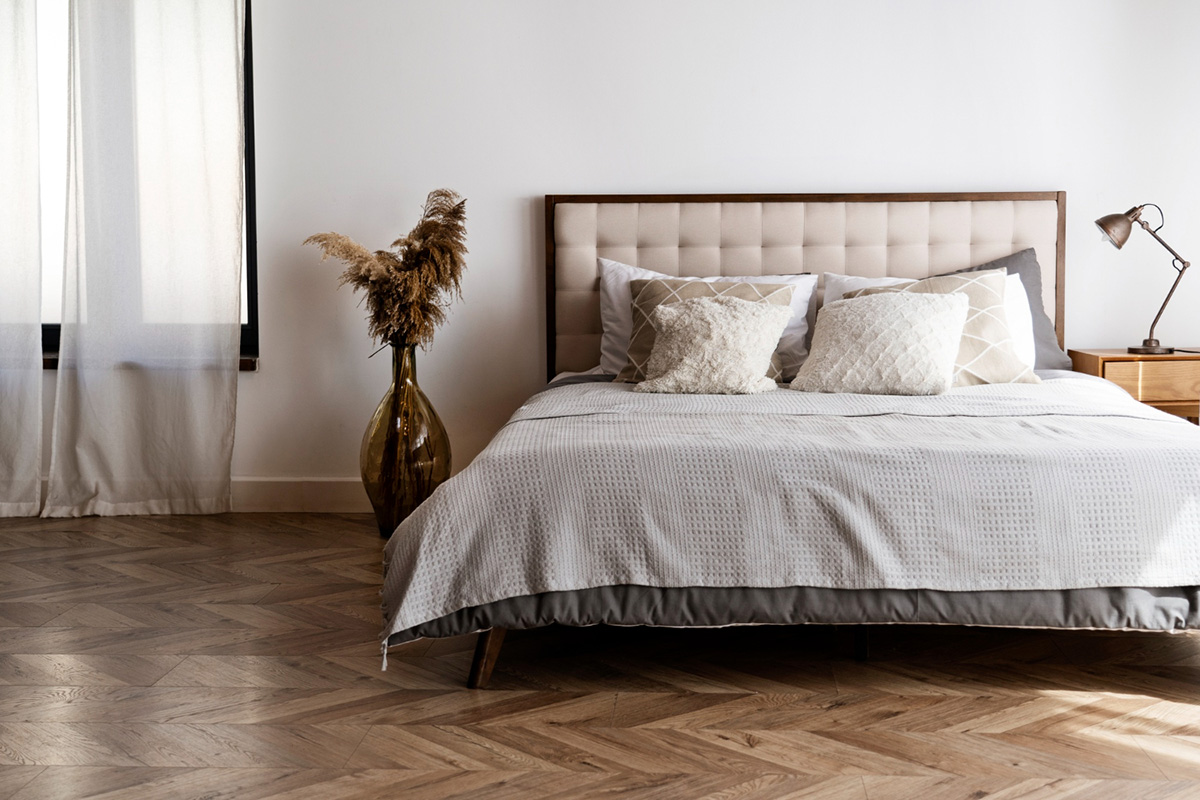 Your bedroom is your sanctuary. It's where you retreat to after a long day at work or school. Therefore, you want it to be as beautiful and cozy as possible. Unfortunately, decorating your bedroom can be quite expensive if you don't know how to do it. But don't worry, we've got you covered. In this blog post, we'll discuss some beautiful and inexpensive decorating ideas for your bedroom that will make it not only comfortable but also a statement of your personal style.

1. Add a DIY headboard
A headboard is an essential element of any bedroom as it can enhance the overall look of your bed and room. You can make your headboard from reclaimed wood, pallets, or even fabric. It's also a great way to add a cozy and personal touch to your bedroom without spending a fortune.
2. Display your favorite photos
Displaying your favorite photos is a perfect way to personalize your space. You can use picture frames, photo clips, or simply stick them on the wall with washi tape. Create a gallery wall by arranging a collection of different sized and shaped frames for an eclectic look. It's a great way to showcase your personality and memories.
3. Add some greenery
Plants are an excellent way to bring warmth and life into your bedroom. Adding a few plants such as succulents, ferns, or even flowers can improve the air quality and add some color to your bedroom. You can choose to use real or artificial plants depending on your preference.
4. Get creative with lighting
Lighting is an essential element of any bedroom. It helps set the mood and ambiance of your space. Instead of using boring and traditional lighting, explore other options such as string lights, fairy lights, or even a DIY chandelier. It's a great way to add a cozy and romantic feeling to your bedroom.
5. Incorporate texture
Adding some texture to your bedroom is an excellent way to create visual interest and make it feel cozy. You can do so by using different fabrics, such as throw pillows, blankets, and area rugs. Mix and match different textures and patterns to create a cohesive and inviting space.
Conclusion
Decorating your bedroom shouldn't be a stressful or expensive experience. With these beautiful and inexpensive decorating ideas, you can transform your bedroom into a cozy and personalized sanctuary. Remember to have fun and experiment with different ideas to find the perfect balance that works for your taste and budget. If you're looking for Cayce, SC, contact Otarre Pointe Apartments today to schedule a personal tour.