5 Apartment Upgrades to Elevate Your Space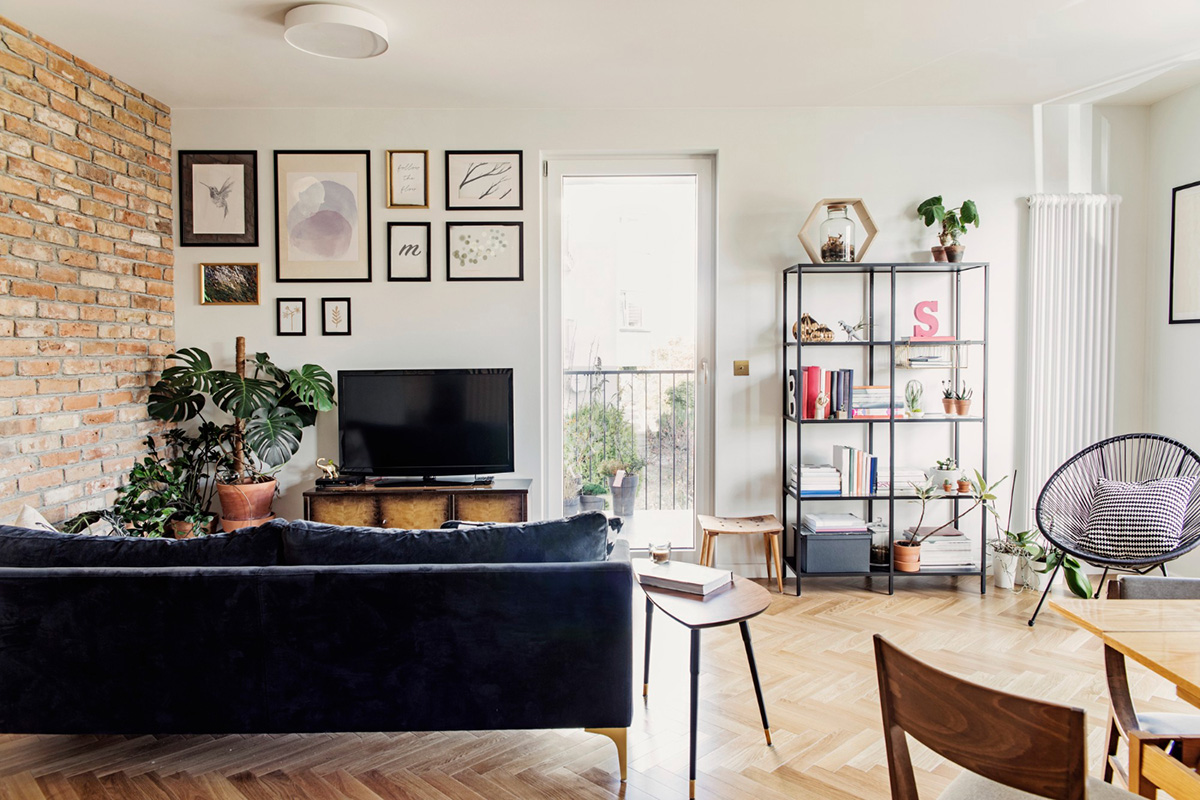 When it comes to living in an apartment, one of the biggest challenges is making it feel like home. Fortunately, small upgrades and decorations can go a long way in transforming your living space. By putting in a little bit of time, thought, and creativity, you can easily elevate your apartment into a beautiful, cozy retreat that you'll love coming home to.
In this blog post, we'll go over five apartment upgrades to help you create a space that's both functional and stylish. Whether you're a renter or a homeowner, these ideas are easy to implement and can be customized to suit your individual taste and personality. So, let's get started!
Incorporate Plants
Nothing freshens up a space like plants. Not only do they add color and texture, but they also improve air quality, reduce stress levels and add a sense of relaxation. Whether you opt for large potted plants or smaller greens in a terrarium, the difference they make in a space is remarkable. Some hard-to-kill plant options that thrive indoors include spider plants, snake plants, and pothos.
Add a Statement Wall
Want to make a big change without breaking the bank? Consider adding a statement wall! Whether you choose a bold paint color or a fun wallpaper pattern, a dramatic wall is a great way to update your apartment without investing too much money. If you're a renter, keep in mind that some landlords may not allow you to paint or wallpaper, so you could try a temporary wallpaper option or simply use a large piece of art or tapestry to make a statement.
Switch Out Light Fixtures
The lighting in your apartment can make a big impact on the overall atmosphere. Consider replacing old, outdated fixtures with new ones to create a warm, inviting ambience. Even inexpensive light fixtures can make a huge difference in your apartment's aesthetic. You can also opt for adding floor lamps or string lights to add a cozy vibe.
Incorporate Storage
If you have limited storage space in your apartment, you might feel overwhelmed by clutter. Fortunately, there are many storage options that are both practical and stylish. Consider adding shelves or decorative baskets to corral items, or invest in a stylish storage ottoman that can double as a seating area. You may also opt for storage furniture, like a bed with built-in drawers or a sofa with a hidden storage compartment.
Invest in Textiles
Last but not least, adding new textiles will always elevate an apartment space. From plush blankets to decorative pillows, these details not only add color and texture but also create a warm and inviting feel. Whether you choose seasonal throw pillows or swap out your curtains for something more vibrant, these accents are a great way to refresh your apartment without breaking the bank.
Conclusion:
In conclusion, upgrading your apartment can be a fun and rewarding project. By incorporating plants, adding a statement wall, switching out light fixtures, incorporating storage, and investing in textiles, you can transform your apartment into a cozy retreat. Remember, even small changes can make a big difference, and with a little bit of creativity, you can make your apartment feel like home in no time. And if you are looking for apartments for rent in Cayce, SC, reach out to Otarre Pointe Apartments to schedule a tour today!