A Step-by-Step Guide to Cleaning Your Apartment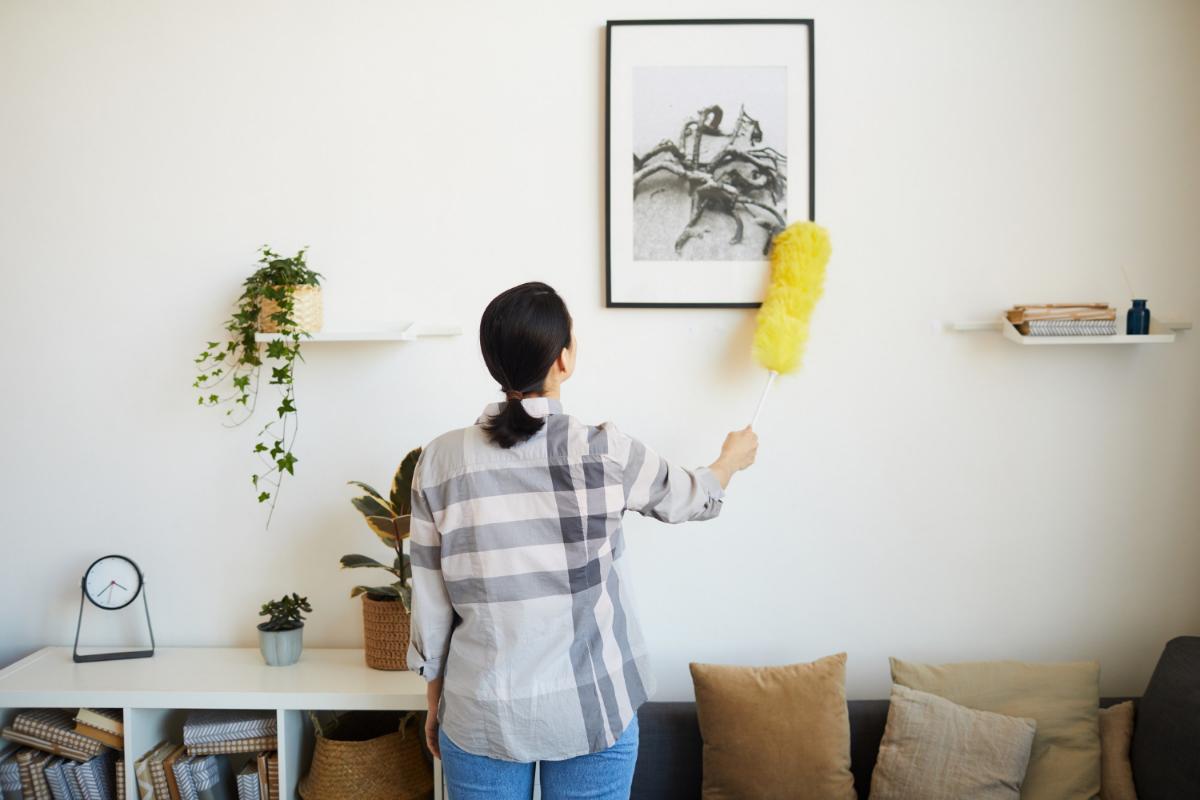 Do you need to get your apartment ready for guests? Are you struggling to create a cleaning routine that works? When you live in apartments in Cayce, SC, you can enjoy all of the amenities and features that apartment living offers, but you also need to clean and maintain your space. While living independently has its perks, these perks also come with some responsibilities. When you are looking to clean your apartment quickly, you may want to know exactly how, or if, that's possible. With these steps to apartment cleaning, you can get your place looking great in no time.
Start with the Living Spaces
One of the best ways to quickly clean your apartment is to go room by room. Start with the common areas to ensure that you have plenty of time before your guests arrive to clean spaces they will be enjoying. Also, these rooms typically take the least amount of time, which can motivate you to keep going through the rest of the apartment. Start with the kitchen, then the living room, and then make the way to the bedroom and bathroom.
Dust Surfaces
A simple way to make your living space look much cleaner is to dust off any of your shelves, tables, or TV stands in your living room. By taking the time to dust and polish these surfaces, you can quickly make the space feel much more tidy. This also removes any visible debris or issues that can be collected over time.
Make Your Bed
Once you make your way to the bedroom, you should first start by making your bed. This simple task should only take a few minutes at most, and it can dramatically improve the functionality and appearance of your space. Once your bed is made, you can then fold laundry and use it as a space to set things as you put them away.
Actually Put Away Your Laundry
Piles of laundry can easily clutter apartment floors and surfaces. Take a few minutes as you clean your bedroom to finally fold and put away any clothes that are scattered around the room. This can be a great way to tidy up your space quickly, and it will also be much easier to find the perfect outfit when everything is hanging in the closet.
Deep Clean the Bathroom
Cleaning the bathroom is often the last job, as it is the grimiest. Once you have cleaned the rest of your apartment, spend a few minutes wiping down the bathroom surfaces with disinfectant. Scrub your toilets and clean your bathtub and shower. If you have limited time, consider jumping in the shower as you scrub. This way, you can immediately rinse off right after the job is done.
By following these steps, you can clean your apartment without having to dedicate the entire day to these efforts. One of the best ways to clean is to do a little bit each day so that you avoid large messes. If you are ready to live on your own, check out our apartments in Cayce, SC. Contact Otarre Pointe Apartments to schedule a tour of our apartment complex today.