5 Steps for Planning an Inviting Apartment Patio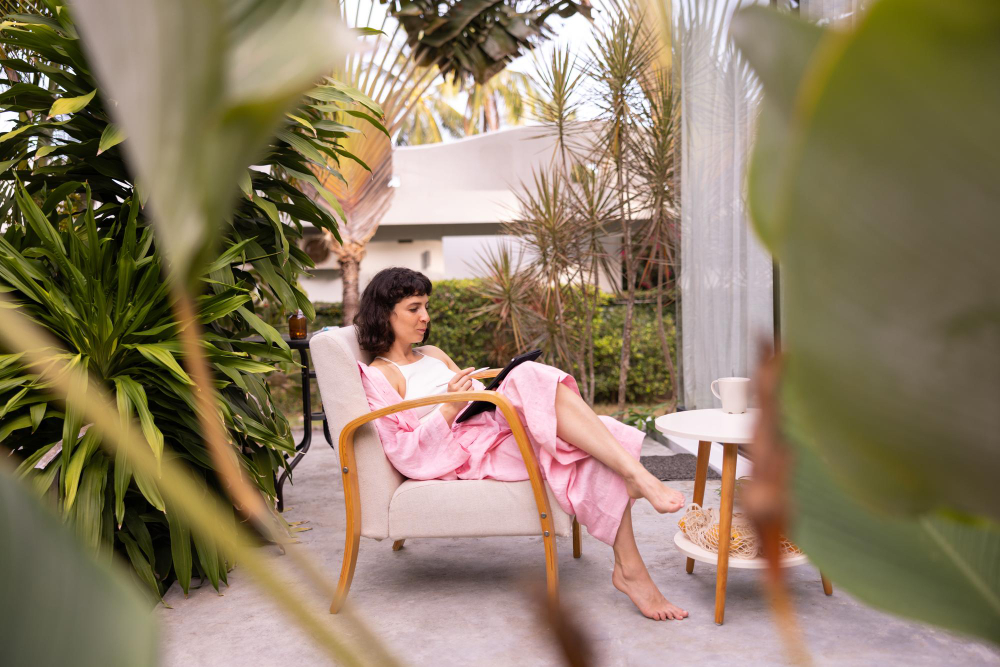 Living in an apartment can often mean sacrificing outdoor space. However, if you have a balcony or patio, you can turn it into a beautiful oasis. An inviting apartment patio can be a warm and relaxing space to relax, entertain, and enjoy the outdoors. In this post, we will highlight five steps to create a beautiful and welcoming patio space to enjoy your downtime. Whether you're a seasoned plant parent or a beginner looking to spruce up your outdoor space, follow these steps to get started.

Step 1: Assess the Space
The first step to planning an inviting apartment patio is to assess the space. Identify what items you want to use the space for. Will you be entertaining guests? Do you want space for a table and chairs? Will you use the space for gardening? Once you figure out what you want to use the space for, you can measure the area, and decide how to arrange furniture, plants, and decor.
Step 2: Choose a Color Scheme
Having a color scheme is a crucial element when creating any beautiful outdoor space. Choose a theme, or color palate, and stick to it when purchasing outdoor furniture, accessories and plants. Adding colorful plants, pillows or rugs can create an inviting atmosphere and add some personality to your space.
Step 3: Choose the Right Furniture
When it comes to choosing furniture for your apartment patio, it's essential to keep in mind the measurements. You don't want to buy furniture that's too big or too small for the space. Consider the purpose of the furniture. Will you be dining or lounging? Also, consider the weather. Outdoor furniture should be weatherproof, and in some cases, it's best to store it away during colder months.
Step 4: Add Plants and Greenery
Plants add life and variety to outdoor space and help to create an inviting and healthy ambiance. Bring in some flowers, succulents, or tropical plants to add some color and vibrance to the area. You can also think vertically and hang plants from the balcony or wall-mounted planters to add more greenery to your space.
Step 5: Decorate with Lighting
Adding lighting to your apartment patio can create a beautiful ambiance and set the mood for evening activities. Solar string lights, battery-operated candles, or lanterns are great options for outdoor lighting. Placing light fixtures strategically also helps to add depth and character to your patio.
Conclusion
Even if you have a small balcony or patio space, with the right planning and decor, you can create a beautiful outdoor oasis. Following these five steps can help you to plan an inviting apartment patio and create a peaceful retreat. Otarre Pointe Apartments in Cayce, SC offers spacious apartments with balconies or patios, perfect for your outdoor living. Contact us today to schedule a tour and experience the perfect blend of comfort and convenience.