Five Ways to Brighten Up any Dark Apartment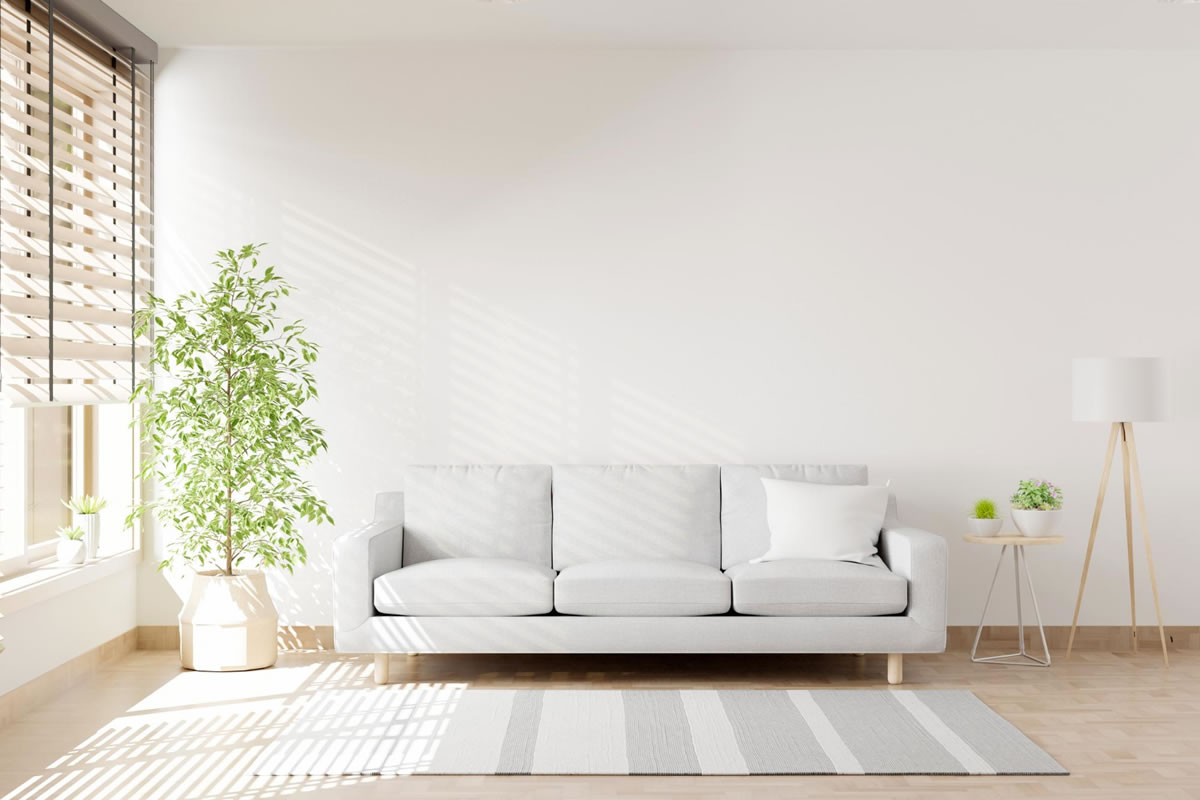 There are many studies that prove that light actually improves our mood. Studies like this prove that seasonal depression and rainy day blues truly do exist. When the clouds are out or when the sky is gloomy, people just feel worse. The same goes for dark homes. When you live in a dark space, you will likely feel a lower sense of motivation to get through each day. However, there is no reason to live in the dark when you live at our apartments in Cayce, SC. Here are a few room-brightening tips for even the darkest corner in your apartment.
Use Less Furniture
To allow light to pass through each room of your apartment, you should not invest in a ton of bulky furniture. These bulky pieces can actually block the natural flow of your apartment and keep light hidden in corners or trapped behind large pieces of furniture. To allow more light to flow freely, consider open shelving storage, minimal furniture designs, and smaller pieces for your apartment.
Use Battery-Operated Candles
Candles are known to create ambience and set the mood in your home. However, flame-burning candles also come with a safety hazard of an open flame. To still get the benefits of a burning candle, there are many battery-operated candles that create a realistic looking flame without any of the dangers. Consider investing in some of these candles to create a subtle ambience in your home after dark.
Use Floor Lamps
Floor lamps can help to illuminate the dark corners of your apartment, brightening the space and breathing life into forgotten areas of each room. One of the best things about floor lamps is that they come in many styles and sizes, so you can search for the ones that match your overall aesthetic. When you mix function and style, you can create unique spaces that add character without forgetting about what you truly need to make the space work.
Choose Bright Colors
When you are decorating your apartment, you need to select bright colors that will allow the entire space to feel fresh. When you choose lighter shades, like yellows, bright blues, and whites, you will encourage more light to pass through your home. Darker colors will make your space feel much smaller. Light colored blankets, throw pillows, and furniture can make any space feel bright.
Use White Lamp Shades
To brighten up the space even more, consider switching all your lamp shades to white shades. Not only will this allow more light to flow through these areas, but they will also create a consistent theme throughout your home. This consistency can make your home feel more welcome and inviting.
By making these simple changes to your space, you can brighten up the entire apartment. If you are looking for quality, bright apartments in Cayce, SC, take a look at the Otarre Pointe Apartments.