Five Tips for Maximizing Studio Apartment Space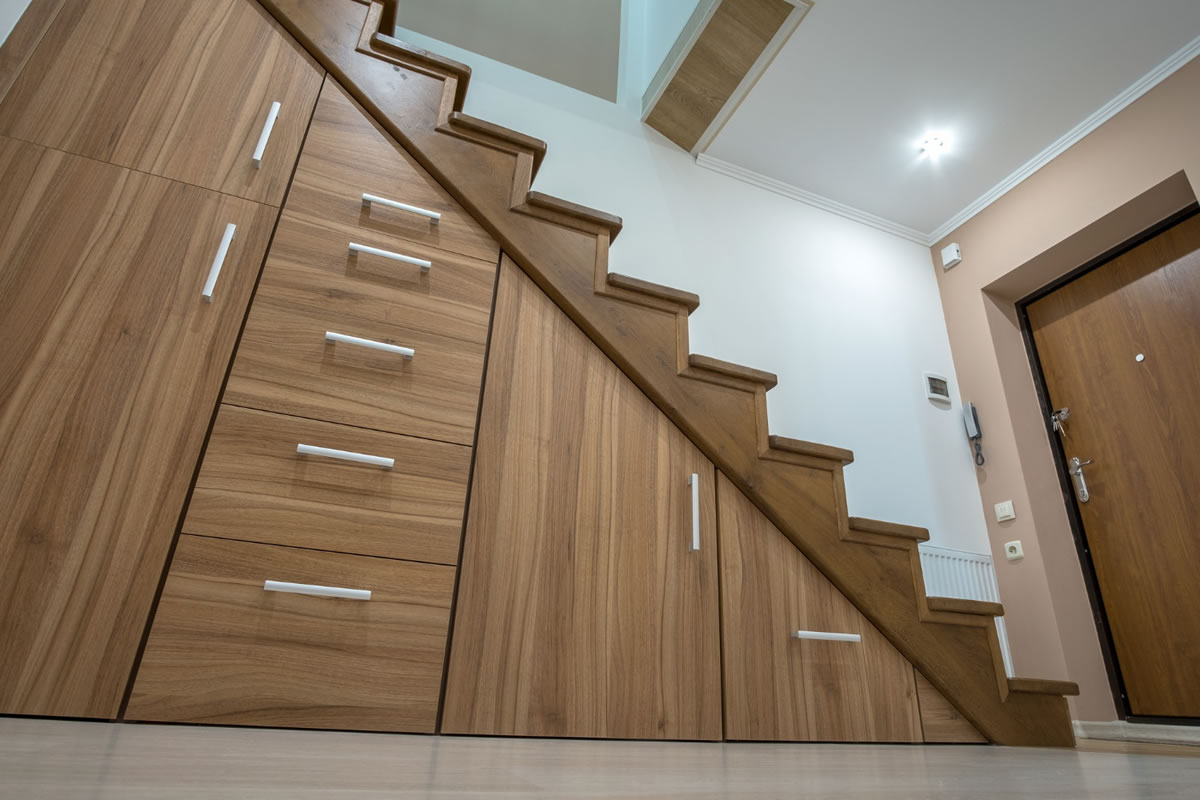 Apartment dwellers enjoy quite a few advantages. While others shovel winter snow from their driveways or keep the dandelions in check, people who live in apartments are free to disburse their time however they desire.
If a major appliance fails, homeowners usually have no choice but to dip into savings, but apartment tenants can make a phone call and have everything taken care of. Plus, apartments let residents live in more alluring areas than they may otherwise be capable of affording. Many apartment establishments offer stunning amenities, like swimming pools, on-site exercise rooms, or showy rooftop gardens.
But, for all of their numerous advantages, apartments don't deliver as much living area as a single-family house generally does. This is particularly true for studio apartments, where space is at a premium. So, intelligent apartment-dwellers are consistently watching for methods to make the best of their space.
Build Up, Not Out
The same technique urban planners use to prevent urban sprawl also works marvels in studio apartments. Tall shelving is a fantastic way to stow and display books, trinkets, and other little items that may otherwise clutter your area. You can mount smaller shelving anywhere it won't get in the way. Contemplate mounting them in locations where they won't restrict the flow of activity around your space, like over doorways and in low-traffic corners.
Hidden Storage Spaces
If you use creativity and buy the right furnishings, you can maximize your storage opportunities. By mounting your bed on a structure with built-in drawers or adequate clearance for storage containers, you'll acquire a space to stow the extra bedding and clothing items that you don't hold in regular rotation. Utilizing an end-table that doubles as a cabinet will offer space for additional necessary but rarely-used objects.
Less Is More
A substantial sectional couch is likely overkill if your apartment only has two tenants. Instead, choose a stylish futon or loveseat that transforms into a bed, just in case visitors come to stay. Furniture components that look fine in a big house can be an imposing presence in a tiny space.
Visual Space
When assembling a cozy living space with a slim footprint, actual physical space is essential, but it's not the only item that matters. You can also do tricks to make your area feel and look bigger. For example, mirrors can open visual space, offering the appearance of much larger quarters. Natural light can also be utilized effectively, lending additional breathing room to a small area.
Colorful accent elements can be just the thing to offer your studio apartment more pep, but too many radiant colors can make a room feel chaotic and overwhelming. So instead of going overboard with eye-catching shades, create a unifying, neutral color strategy and flavor it up with stylish additions on an as-needed basis.
Simple Rules
Adopting practices conducive to small-scale residency can be a great help. For example, assume a one-touch approach to deter mail from cluttering your space. Open the correspondence, determine whether it needs to be saved, and deal with it as required. Making a rule that when a new piece of furniture or clothes enters the household, another must exit can also effectively prevent overcrowding. There are many great pieces out there, but you don't have room for them all!
Use these tips for maximizing your space, and call us first if you are looking for apartments for rent in Cayce, SC.