How to Increase Recycling and Reduce Waste in Your Apartment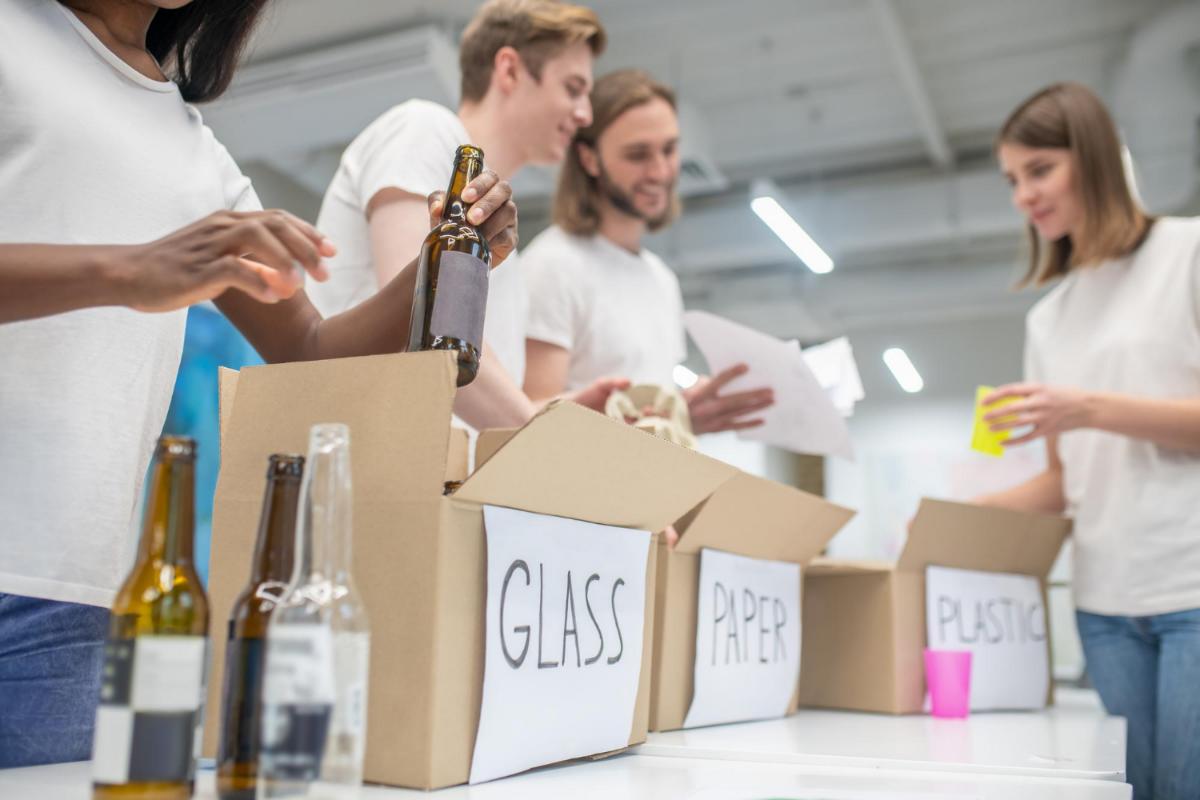 Are you worried that you produce too much garbage in your apartment? Do you want to try to decrease waste and increase recycling? When you focus on improving your recycling habits, you can make it much easier to use sustainable materials and increase recycling in your apartments for rent in Cayce, SC. These are a few tips to increase recycling and reduce waste at your apartment.
Set Up a Recycling Bin
Every apartment has trash bins to make it easy to throw away garbage. However, not all of them have recycling bins. This is troublesome seeing that most people use materials that can be easily recycled and repurposed in their everyday life. By having separate containers that are designated for recycling only, you make it much easier and convenient to recycle. This is a first easy step towards improved recycling practices.
Sort Your Materials
Once you establish recycling bins in your apartment, you should consider how you will sort the recyclables. Some recycling centers want you to bundle your cardboard, keep plastic in bags, and organize the glass containers all separately. Because they can contaminate the other contents in the recycling bins, these materials should be sorted to maximize your recycling efforts.
Put Bulky Items in a Designated Area
Many people get discouraged by the bulky items that do not fit in their recycling bins in their apartments. Cardboard boxes, for example, can take up a lot of space in your home before the recycling collection comes. Consider setting up a designated area for bulky recyclable items, like broken down cardboard boxes. This can be in a closet, garage, storage area, or laundry room so that these materials can be out of the way of your everyday life.
Rinse Out Your Containers
One habit that will make your recycling efforts much more impactful is to rinse out your containers. Any time you have a finished jar of sauce or jam, take the time to rinse out the residue. When you skip this step, you contaminate the entire contents of your recycling bin. This means that all your efforts will be wasted. For this reason, be sure to take the extra steps to rinse out your containers before putting them in your recycling bin.
Know Your Recycling Center
Do you have a recycling center in your community? Get familiar with the company that takes care of your recycling. Know where they are located and keep their number nearby so that you can ask them any questions as they arise. Also, when you want to recycle bulk materials, you can drop them off at the center to avoid keeping them in a pile in your apartment.
Talk to Your Property Manager
Do you want to know more about the entire community's recycling efforts? Are you curious if there is a designated recycling bin for the apartment complex? To understand more specific information about the apartment's overall recycling policies, talk to your property manager. They may have a specific dumpster that is designated for recycled goods that you can start to use, which can alleviate many stresses of bulky recycling.
These are a few tips to follow when you want to improve the recycling efforts in your apartment. When you are looking for apartments for rent in Cayce, SC that provide you with a chance to recycle, contact Otarre Pointe Apartments to hear about our available units today.