Four Steps to Properly Disinfect and Sanitize Your Apartment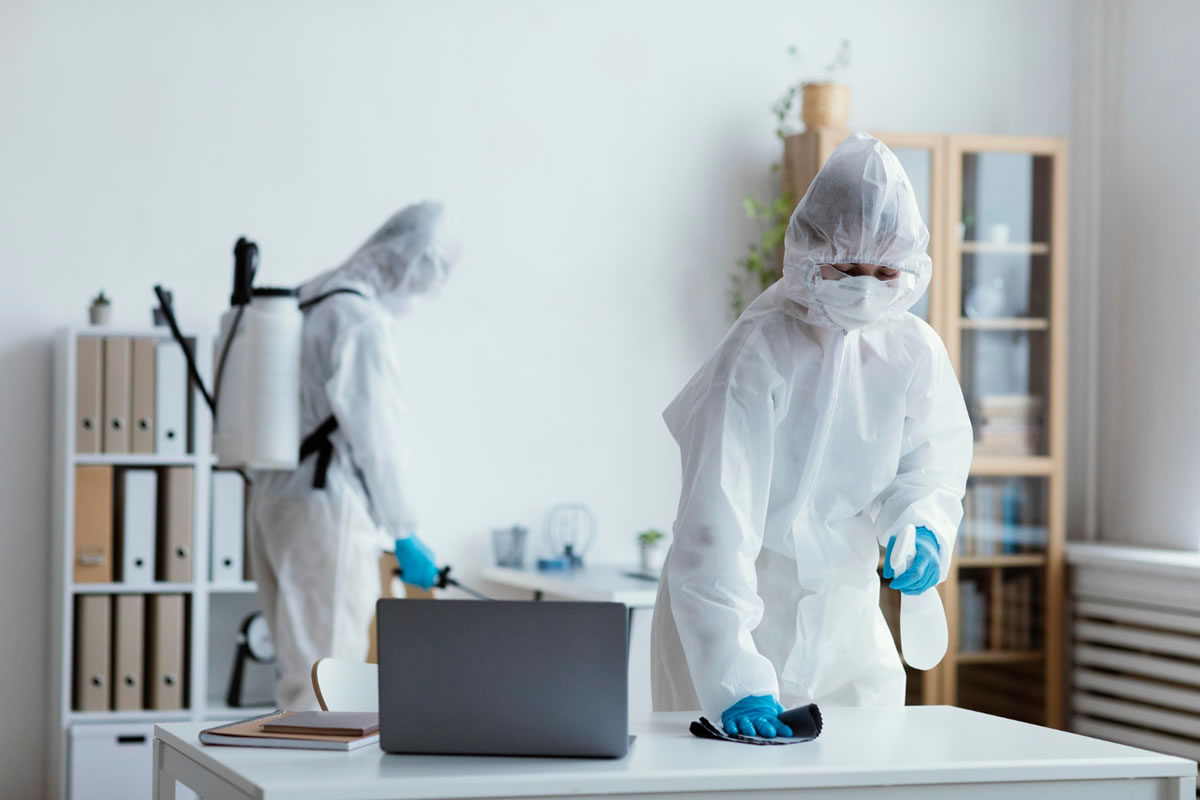 Are you concerned with cleaning the right way? Do you worry that you've been cleaning everything wrong all these years? As the threat of coronavirus affected our lives, many of us started to wonder whether we were cleaning our homes correctly all these years. At our apartments in Cayce, SC, you will want to protect both yourself and your guests by properly sanitizing and disinfecting your place. This will thoroughly and deeply clean the surfaces by removing all the germs, pathogens, and viruses that can transmit from person-to-person. These are the necessary steps to properly disinfect your apartment.
Spot Clean First
Before you actually use the disinfectant to remove the germs and organic substances from the surfaces, you should actually pre-clean the area. Although this may sound counterintuitive, it is the best way to ensure that proper cleaning is truly completed. When you clean the area first, you start by sanitizing and removing surface contaminants. This way, your disinfectant will be able to seep deeper into the surface when you spray it on afterwards.
Use the Right Cleaning Supplies
Many people make assumptions about cleaning supplies because of the way they are marketed to the average consumer. All-purpose cleaners do not always remove all of the viruses and pathogens from your surfaces. Take the time to read the labels and do the research to make sure that you are using the right cleaning supplies.
Let the Chemicals Sit for a While
After you spray your disinfectant cleaners on the surface, you should let the chemicals sit before you immediately wipe them up. This will allow the cleaner to seep into the surface and truly do the work it needs to do. Without letting the cleaner sit for an appropriate time, you risk not fully removing all of the germs and viruses from the area. Ultimately, this ends up being a waste of the cleaning product. Take the time to read the label to learn about the appropriate amount of time your disinfectant needs to sit before you wipe it off.
Always Wash Up After Cleaning
After you use the cleaning products, you should wash your hands thoroughly. Even if you used rubber gloves while cleaning, you will want to wash your hands with warm water and soap for at least twenty seconds. This is the best way to ensure that none of the germs have passed onto your hands during the cleaning process. It is also beneficial in removing chemicals and their smells from your hands. In fact, many people will bathe entirely after they deep clean their homes to ensure that cleaning products are fully removed from their entire body.
These are the steps to follow to properly disinfect your apartment surfaces and protect both you and your guests. If you are looking for clean and quality apartments in Cayce, SC, contact Otarre Pointe Apartments to schedule your tour of our available units today.