Five Practical Ways to Organize Your Apartment Kitchen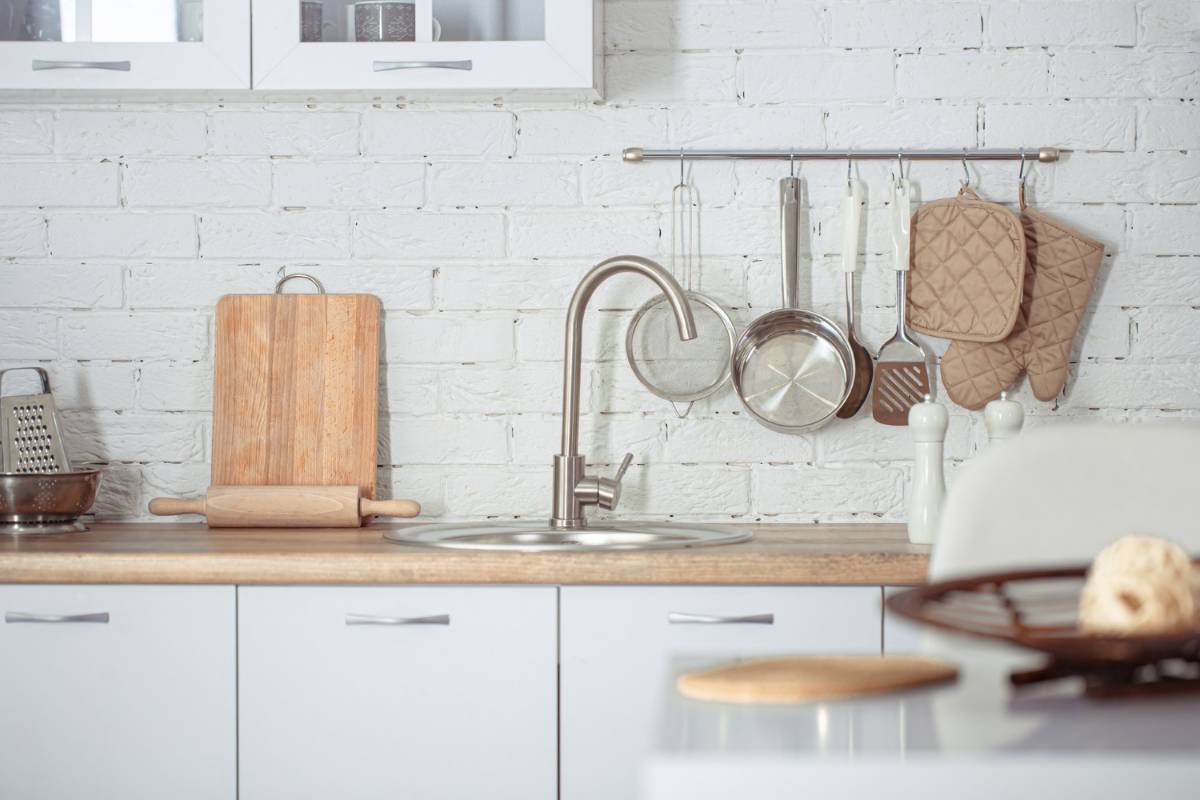 Are you tired of scrambling through your kitchen drawers to find the right spatula? Do you need to dig through your cabinets to find that one baking ingredient? Even with the spacious design in the kitchens in our apartments for rent in Cayce, SC, you will still want to implement an organizational strategy so that you can locate all of the kitchen essentials quickly and easily. This will make everyday tasks, like cooking and cleaning, much easier. There are a few practical ways that you can use household items to organize your apartment kitchen.
Use Magazine Holders in Your Kitchen
Magazine holders are great for keeping items compact and organized, and many people may not consider using them in their kitchen. However, these are great for holding your aluminum foil and saran wrap. Also, you may want to store water bottles or travel coffee mugs inside these as well. They provide a perfect storage solution to keep everything in one place without paying for an expensive storage bin.
Use a Magnetic Strip to Store Knives
If you enjoy cooking, you will likely always be looking for cooking hacks that make it easy for you to reach everyday tools. When you have a magnetic strip to hold your knives, you actually save the counter space and make it easy to grab what you need when you are preparing dinner.
Use Mesh Shelves inside Kitchen Cabinets
If you are tired of having dishes stacked up on top of one another in a sloppy manner, you should consider adding mesh shelves to the inside of kitchen cabinets. This way, you can stack dishes, mugs, and glassware on top of the shelves instead of on top of one another. This is a great space-saver for those with high shelves as well.
Use a Rack over Your Sink
Drying dishes may take up the entire countertop if you spread everything out. When you install a rack over your sink, you save all of your counter space when you need to leave your dishes to dry. This is also a great way to ensure that the moisture drips right into the sink, which will prevent any water issues inside your kitchen.
Use a Tension Rod under Your Sink
Add a tension rod into the cabinet under you sink so that you can hang cleaning supplies from it. This will increase the amount of space in the cabinet by adding height to it and using a practical hanging solution. This will also make it easy to grab cleaning supplies, as you will no longer be sifting through all your supplies that are just in a mess under there.
By implementing these simple storage hacks in your apartment kitchen, you can also organize everything. This will make it much easier to locate ingredients and cooking utensils whenever you need them, which can save you from a lot of frustration when you are working in the kitchen of your apartments for rent in Cayce, SC. Anytime you are looking for an apartment with a great kitchen, you'll want to check out Otarre Pointe Apartments. Contact us to schedule your tour of our units today.