Name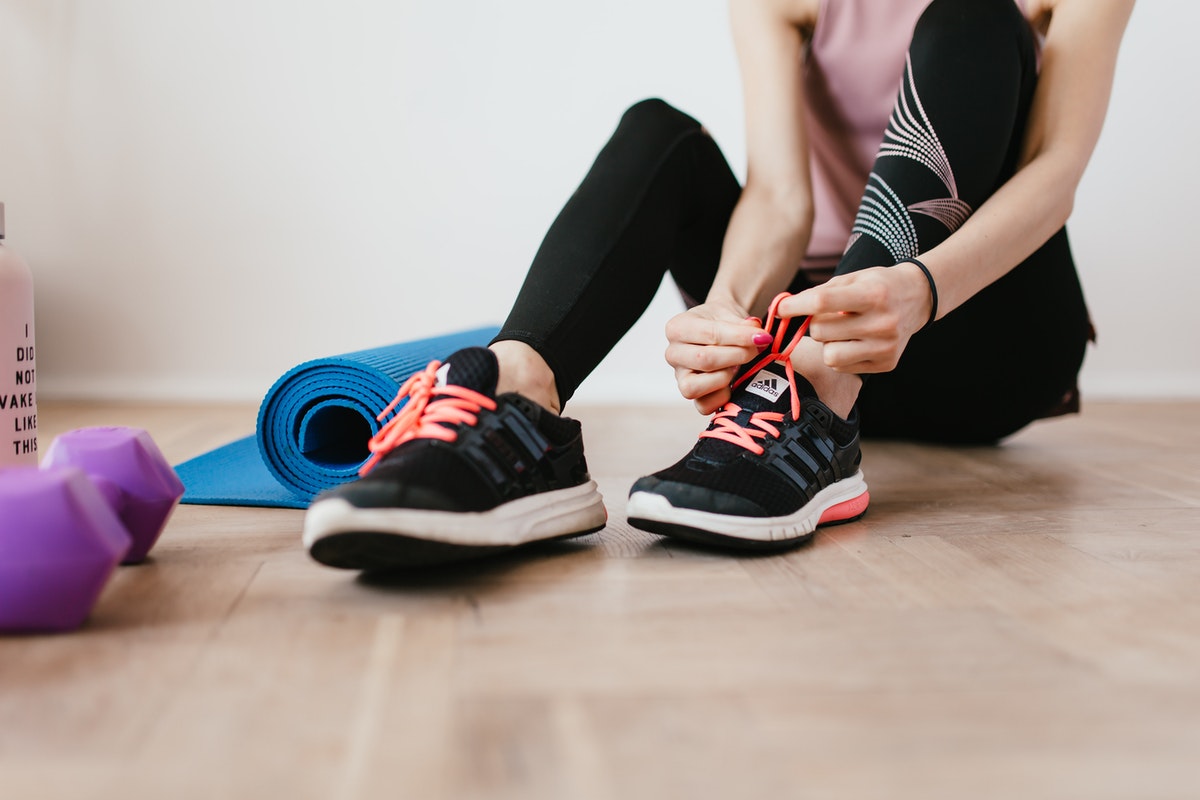 This year has been difficult on many of us, and some of us are still struggling to get back to our normal routine. Even though many facilities have reopened, many of us are still skeptical about being in close proximity to others. This has made fitness a challenge. When you live at our apartments for rent in Cayce, SC, we have put in place new cleaning methods that keep our fitness center and other amenities clean and safe for our residents. However, many of our reside...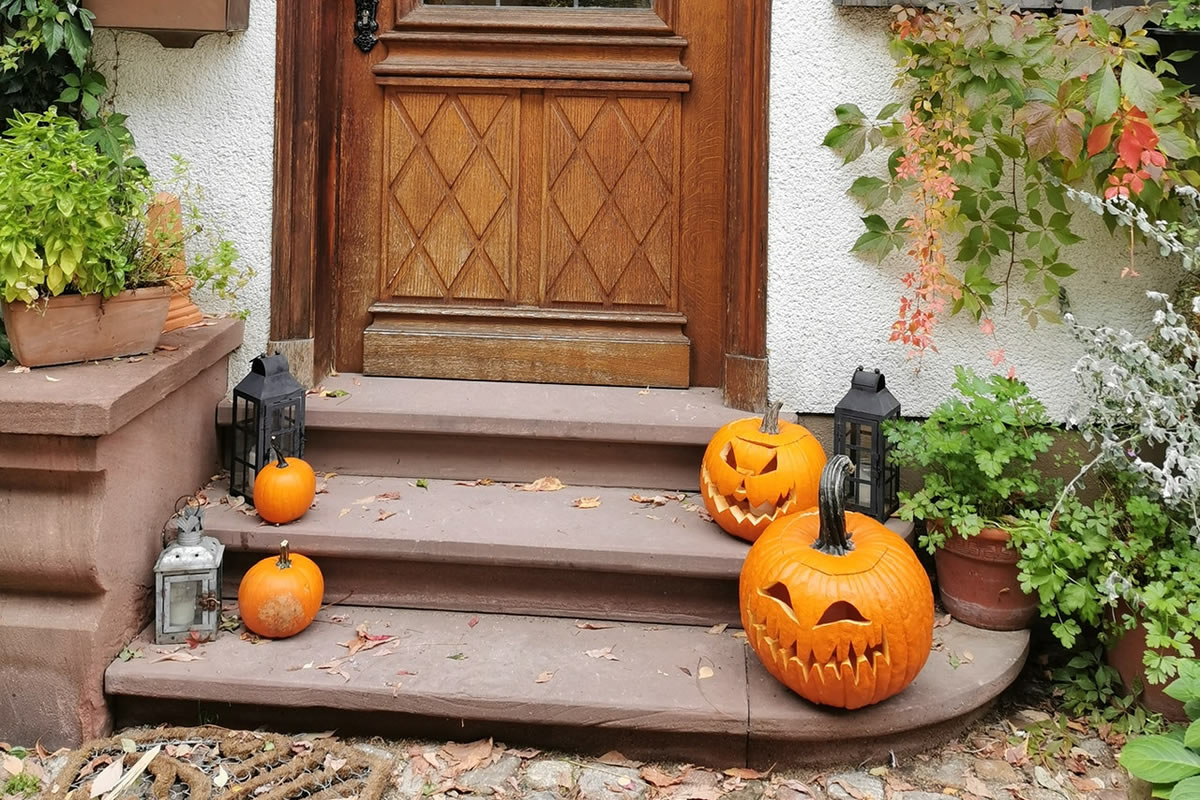 Are you excited about the changing seasons? Are you looking forward to all things pumpkin, witches, scarecrows, and hay bales? The season of fall is an exciting time full of spooky decorations, feelings of gratitude, and gatherings with friends and family. As September rolls on, the season approaches and you are likely considering how you are going to decorate your apartment for the season. When you live at our apartments for rent in Cayce, SC, there will be many oppor...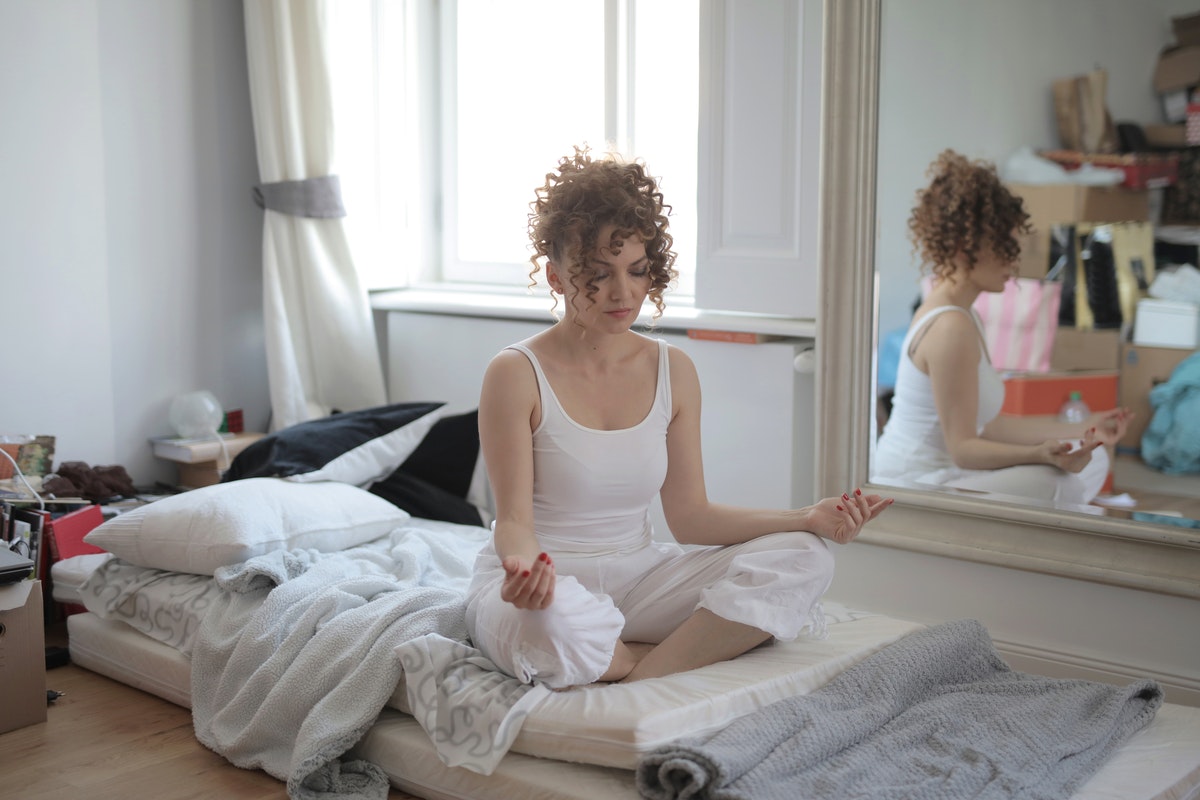 Have you been more anxious this year? Do you have trouble staying sane and adapting to the new normal? Once the coronavirus threat came into our community, our lives have changed. Even though there have been many lifted regulations in order to restore our normalcy, many are still anxious, nervous, or stressed about the virus. When you live in our apartments for rent in Cayce, SC, you will want to trust that our management and staff are doing everything to protect you a...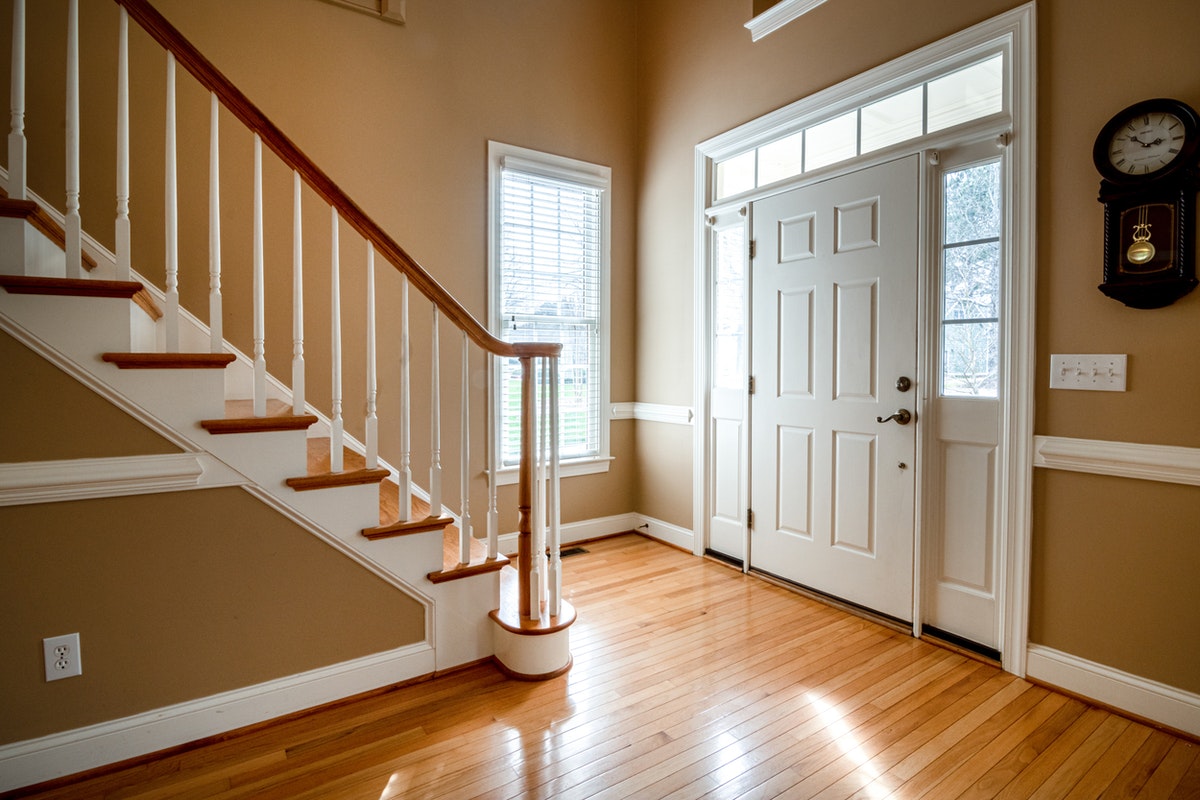 Are you looking to add storage solutions to your entryway without compromising the style? Do you want to welcome guests to your apartment but also have practical everyday storage? Coming up with an entryway design that is both stylish yet functional can be difficult, especially in an apartment. However, with the right apartments in Cayce, SC, you will have access to closets and spacious entryways that make this possible. There are a few ways to create a stylish and fun...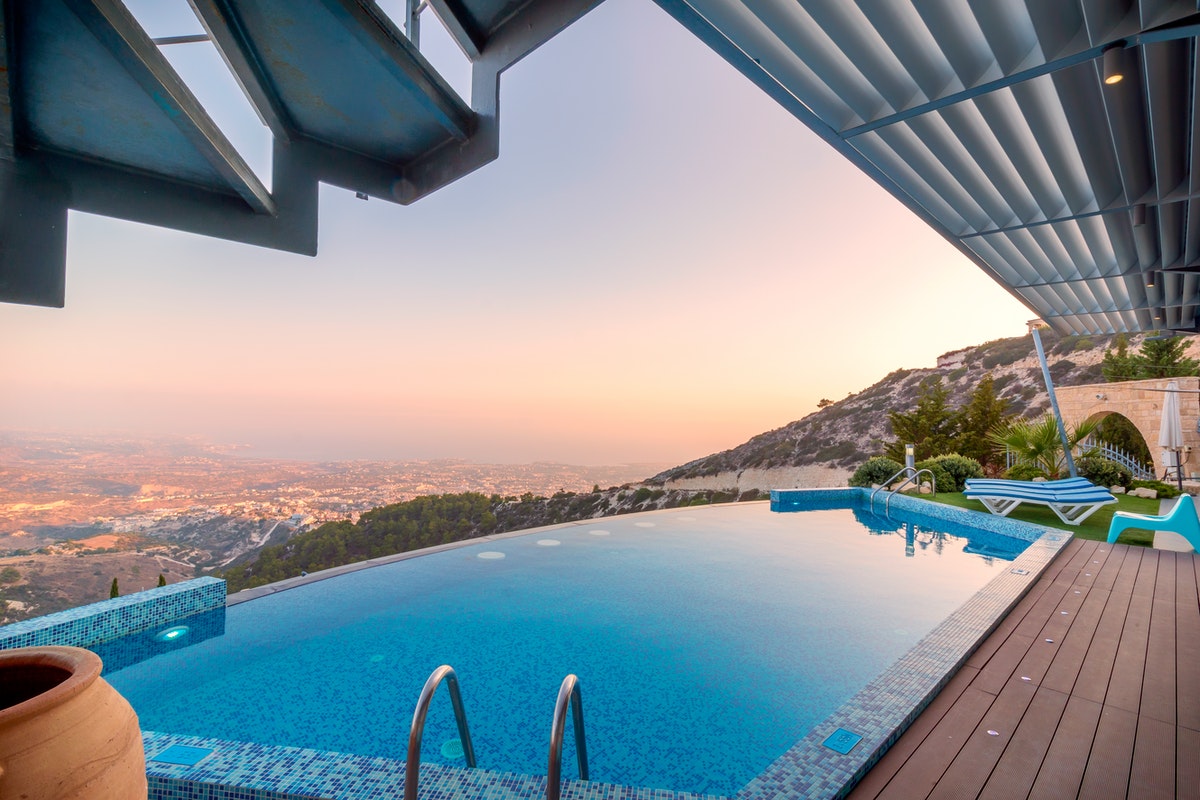 Everyone knows that neighbor that comes to the pool and jumps in, splashing the sunbathers and making a disruption to the peaceful reader in the corner. Pool rules are to keep you safe, but pool etiquette is to keep you respectful. When you live at our apartments in Cayce, SC, you have access to a luxurious community pool as part of your amenities. This pool provides our residents with recreational activities, relaxation, and exercise. There are a few pool rules ...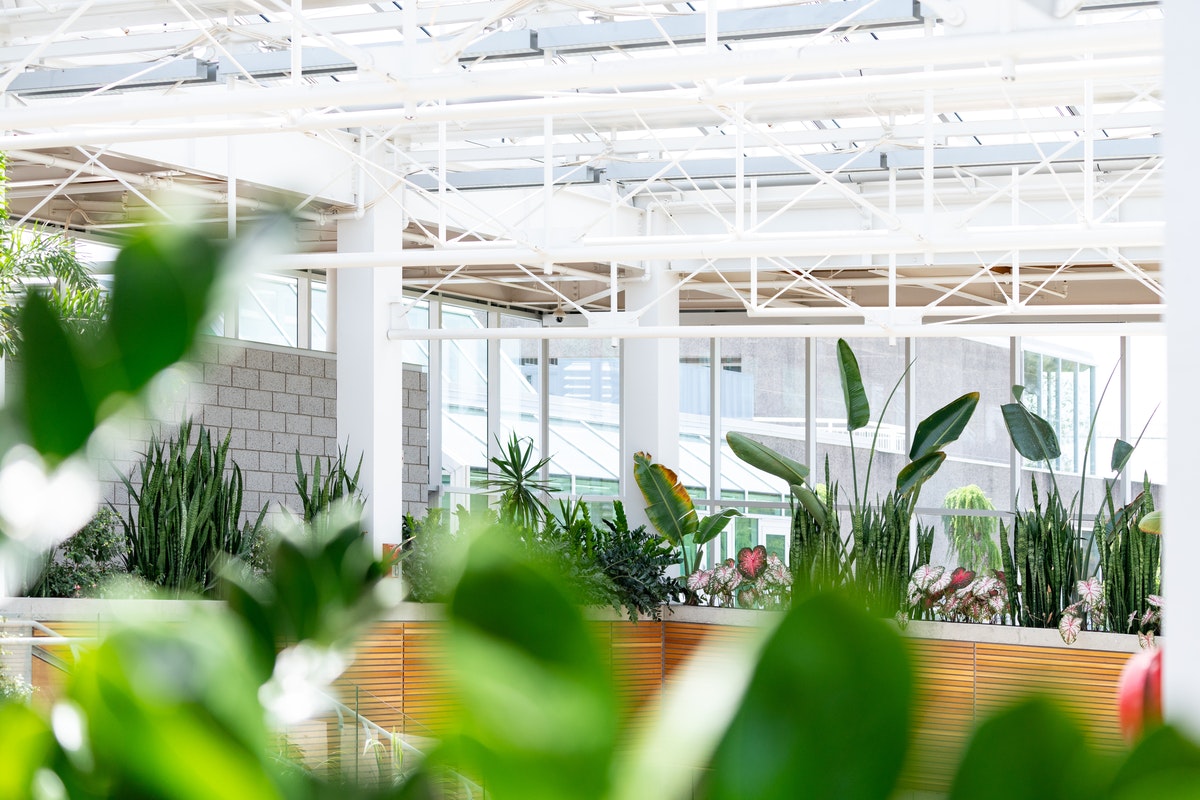 Are you looking for some family-friendly fun in Cayce, SC this fall? The city offers many attractions that will offer fun and engaging entertainment for the whole family, but you will definitely want to check out the Riverbanks Zoo and Botanical Gardens. The residents at our apartments for rent in Cayce, SC rave about how much enjoyment they found there as a family. There are a few great reasons why you should take your kids there this fall. It is the Most Popular...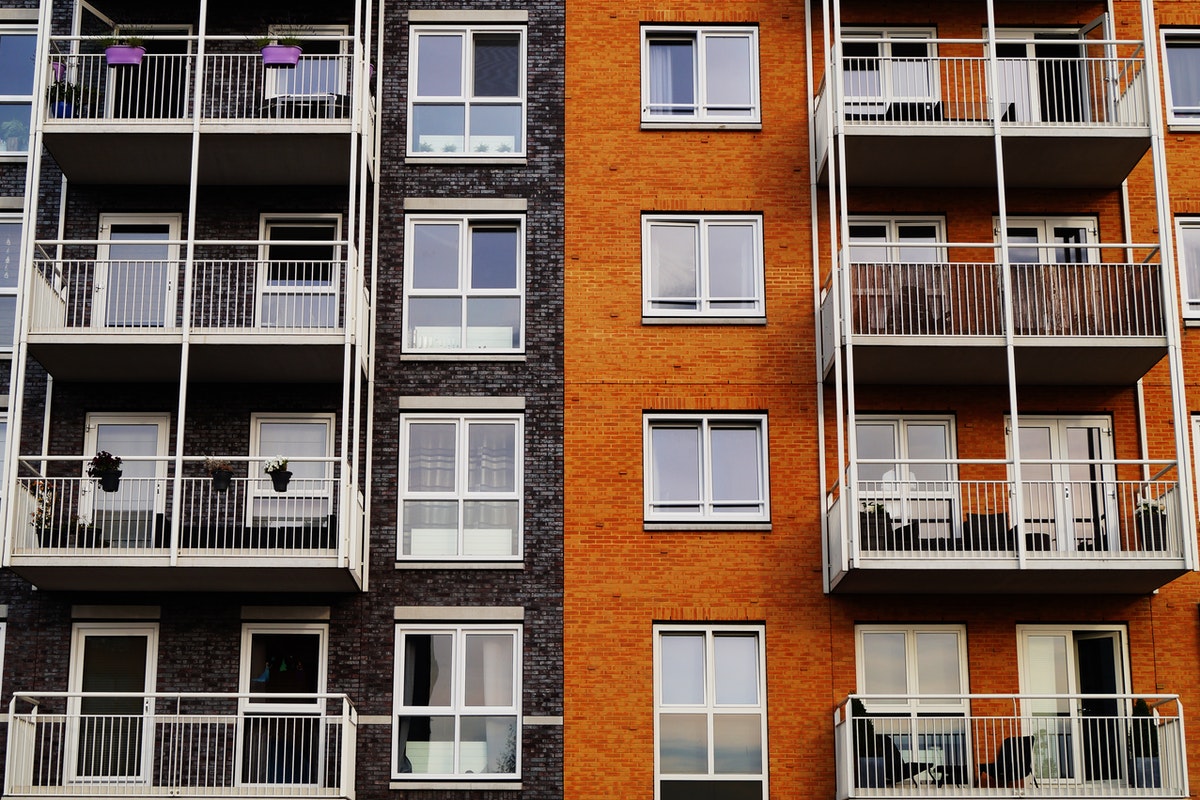 Are you looking to move into a new home but aren't sure whether you should choose a home or a rental? There are advantages to both of these, but you'll need to question what type of lifestyle you are looking for. Apartments offer a great first home, as they are low maintenance but still provide you with the freedom and independence you are looking for. When you are ready to move, there are many apartments for rent in Cayce, SC that could match the needs of your lifes...
Have you been looking for a change in your life? Do you want access to countless amenities with none of the work and access to the city without having to pay for the property? When you choose to live in an apartment complex, you have access to many amenities and services right outside your doorstep. You get to enjoy all the entertainment options and beautiful landscaping without any of the maintenance or responsibilities. Our apartments in Cayce, SC have something for everyo...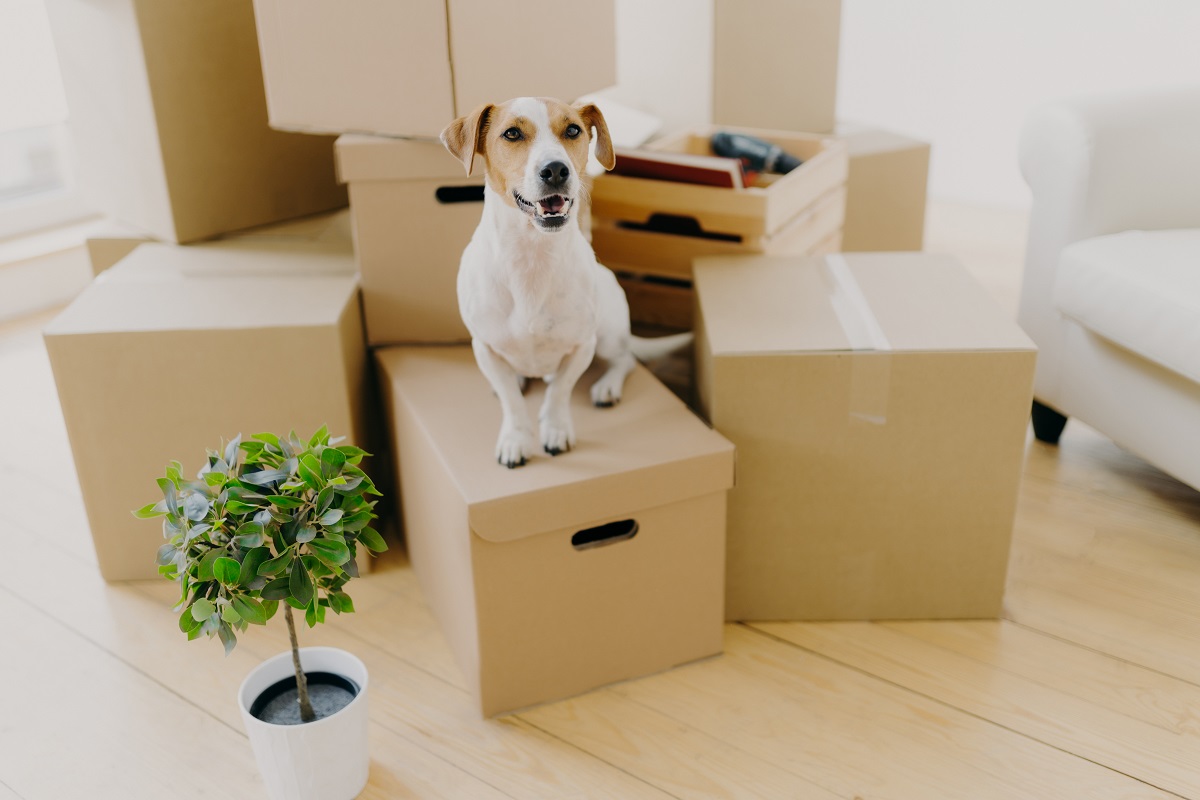 Are you wondering how you can keep your dog in your apartment without being a nuisance to your neighbors? The first thing you'll want to do is find apartments for rent in Cayce, SC that are pet-friendly. This will already give you the reassurance that it is likely to see other dogs in the community. Next, you'll want to familiarize yourself with the grounds so that you have a better understanding of where your dog can and cannot go. From proper training t...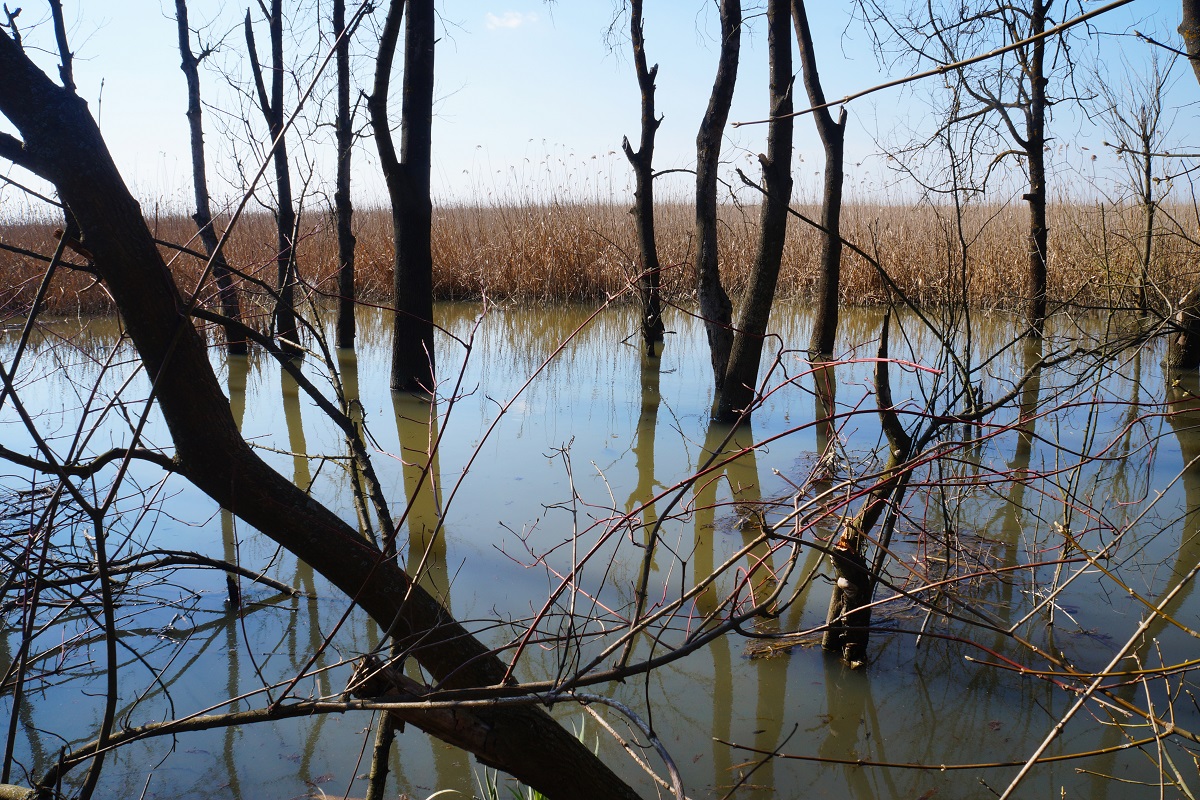 Have you recently relocated into the city limits of Cayce, SC? Are you interested in exploring your new area and learning more about the city itself? Making the move to a new home is an exciting time, and when you've chosen our apartments for rent in Cayce, SC, you won't regret it. Cayce is a city that is full of historical significance and beautiful nature. It is situated on the Congaree River, across from the state capital of Columbia. Even if you grew ...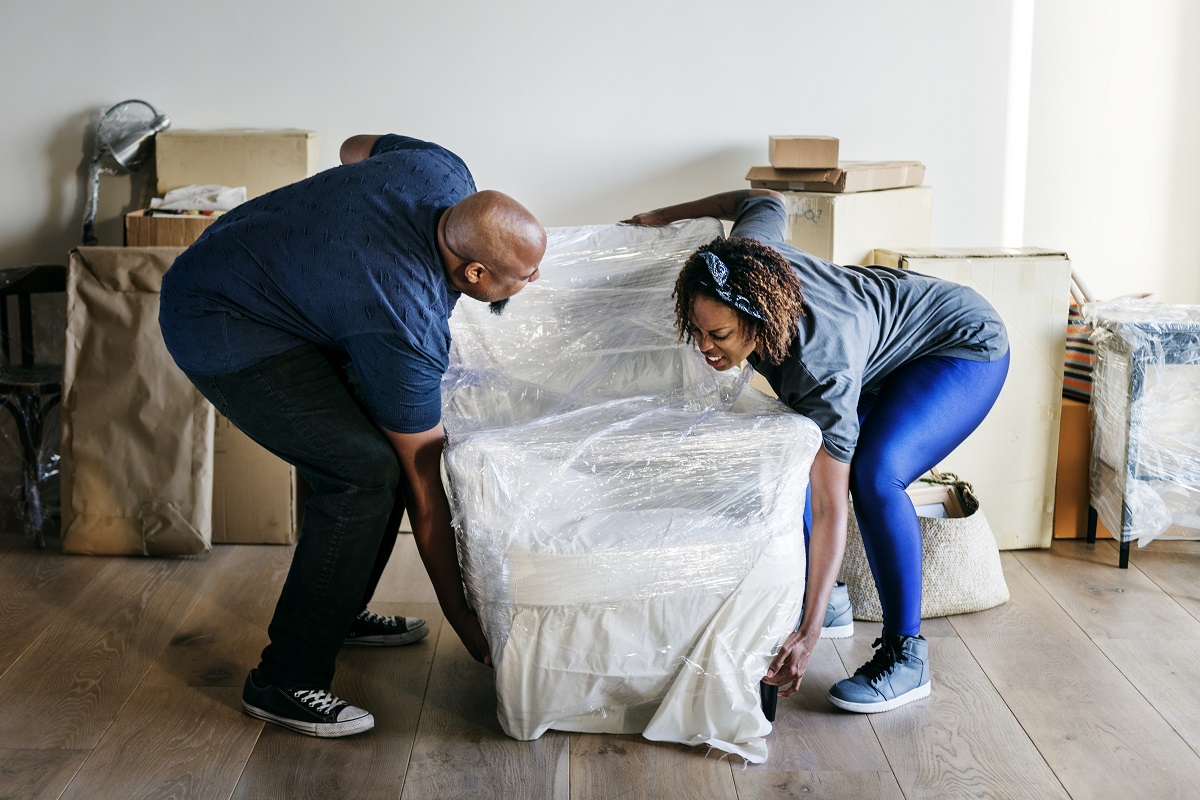 Congratulations! You've just moved into your new apartment and you're ready to get started with this new chapter of your life. However, you have a few steps ahead of you before you get fully settled. From unpacking your boxes to putting together your furniture to finding a place for everything, this list can seem overwhelming at first. Moving into your apartment in Cayce, SC should be exciting, and when you are focused on getting settled, it can be. Follo...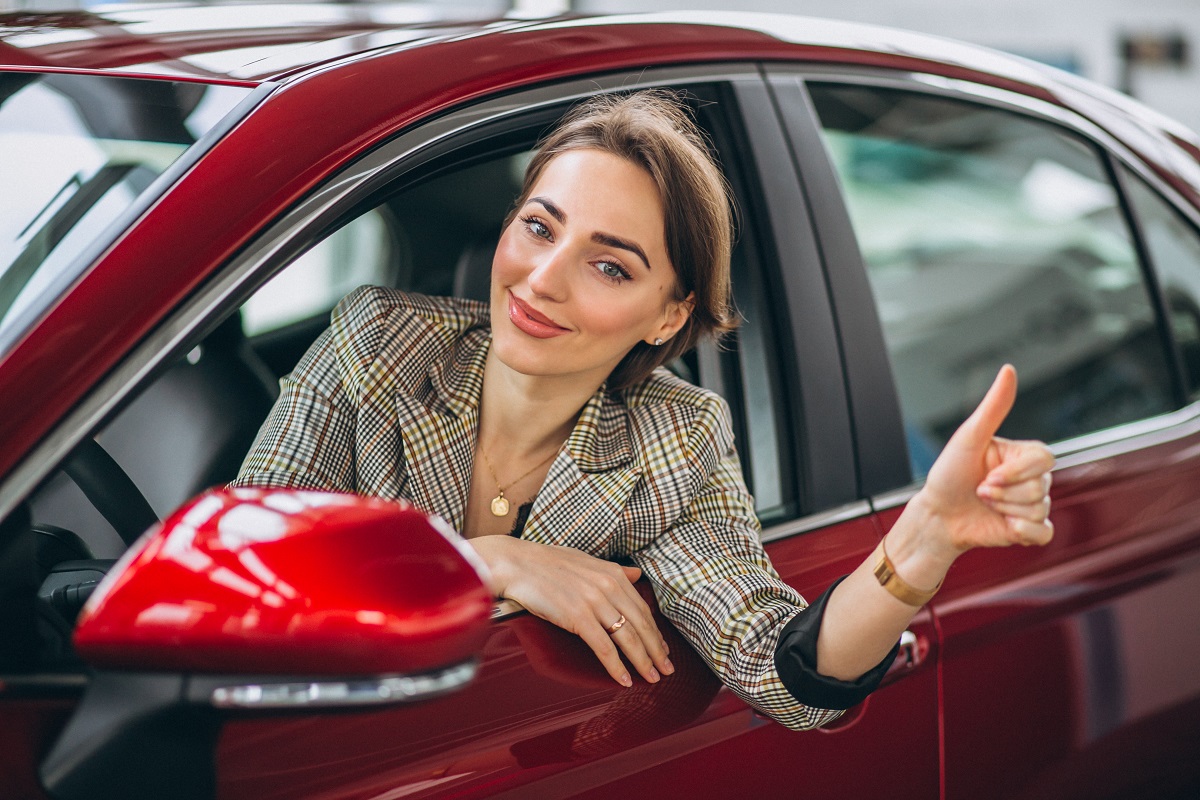 Too many people waste their time sitting in traffic or driving a long way to get to and from work each day. Long commutes to work can actually end up amounting to hours each week for those that are living in a location that is farther away from their work. When you live in a convenient location close to your work, like our apartments in Cayce, SC, you won't have to worry about spending all your time driving to and from work each day. Instead, you'll free up plenty of...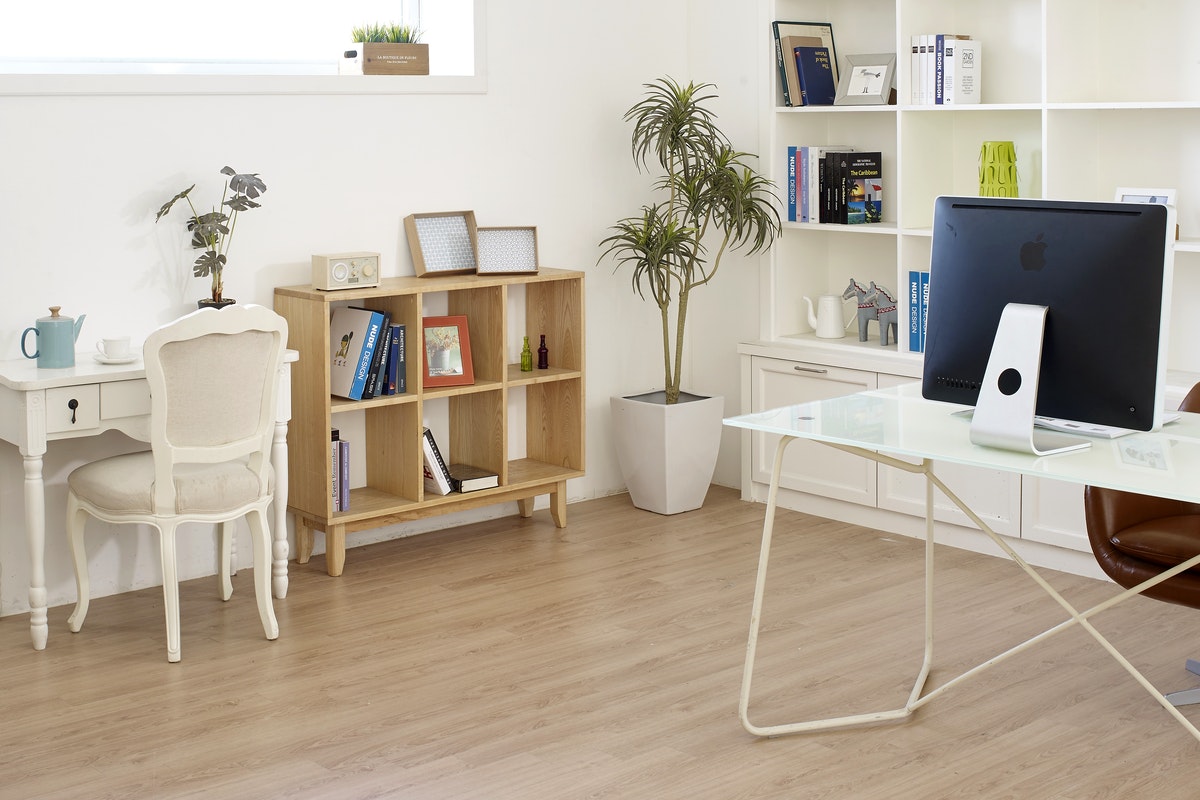 It can be difficult to keep your apartment organized and clutter-free. When you have a dog, kids, or even just a roommate, you may find yourself overwhelmed to find a home for everything you keep in your place. However, a decluttered home can also lead to a clear mind, which is beneficial for your overall health and well-being. Our apartments for rent in Cayce, SC offer spacious floor plans and storage options to keep you from drowning in a pile of all your stuff. Ther...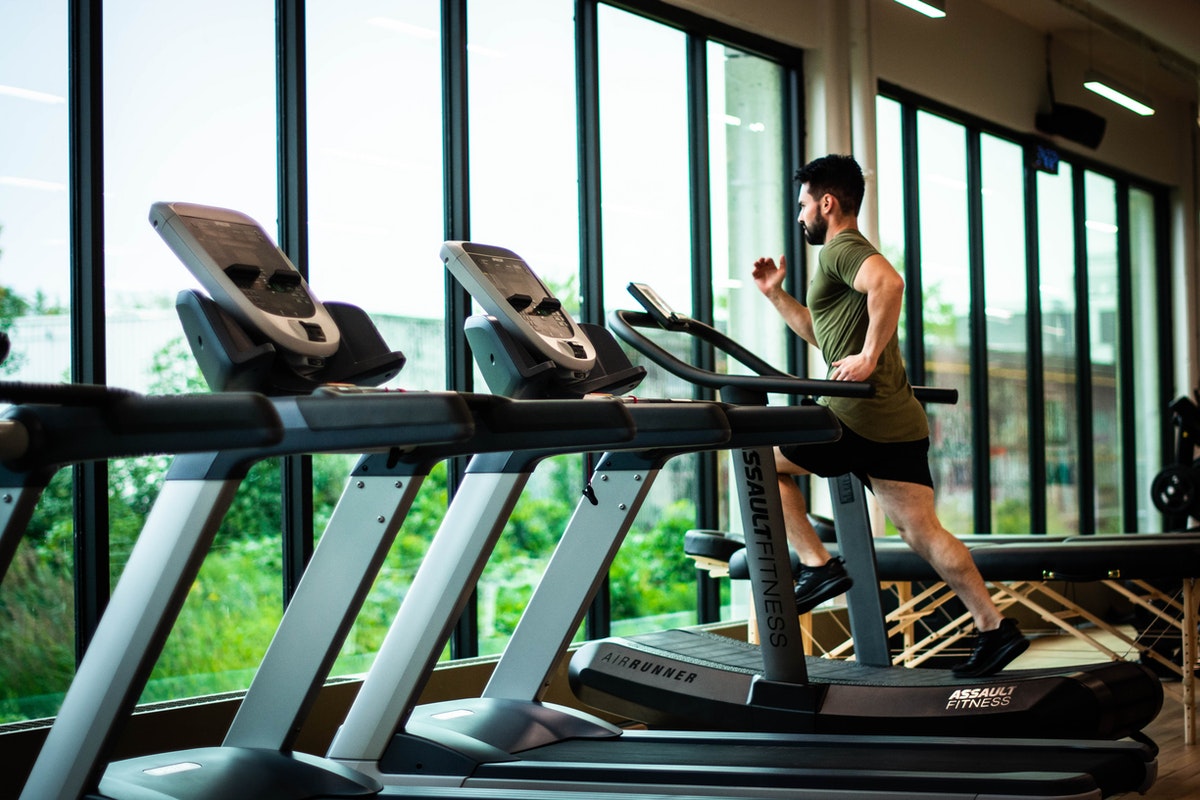 Have you been making excuses on why you can't work out and get in the shape you want to? When you live at our apartments for rent in Cayce, SC, it will be difficult to avoid getting in shape. At our state-of-the-art fitness center, we offer great equipment to help you meet your goals. Plus, this is located right outside your apartment door. It couldn't get any easier or more convenient to finally stop the excuses and get to work. Here are some exercise ro...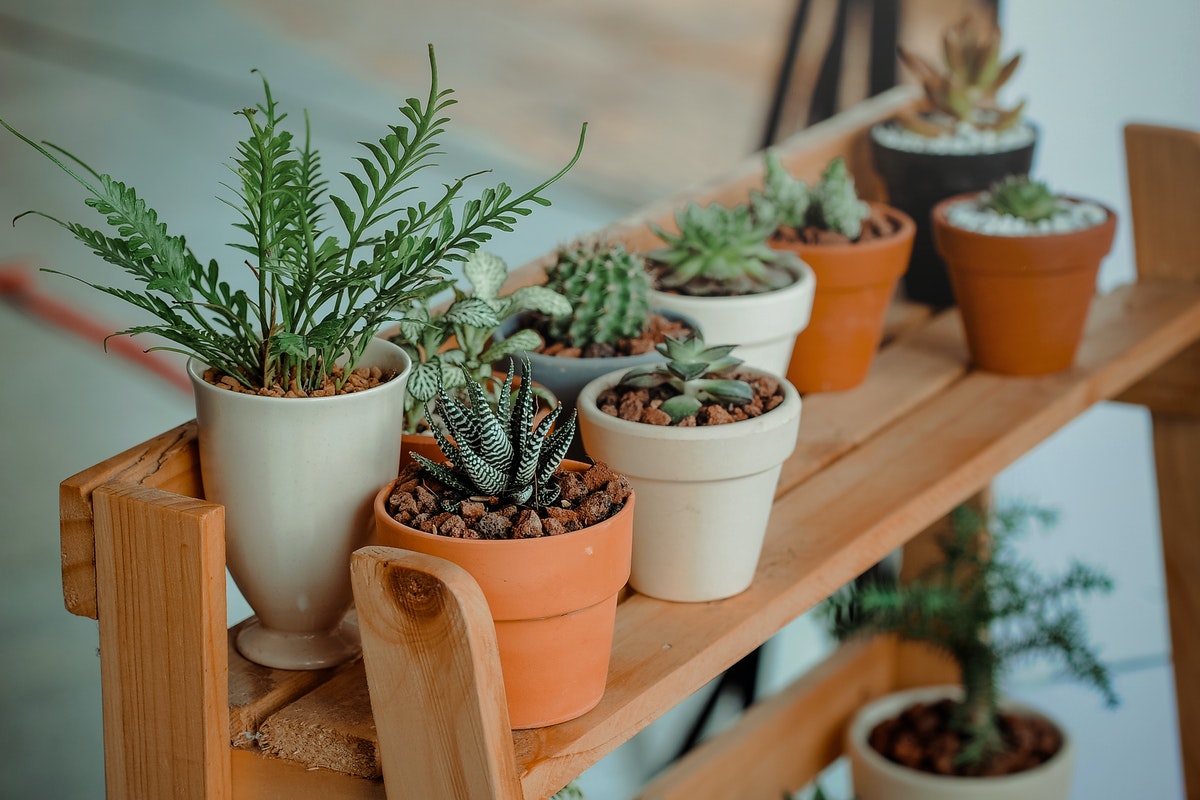 Are you interested in adding some personality and flair to your apartment by getting some house plants? House plants are a great way to purify the air and bring some of the outdoors inside. This can help to relieve anxiety, create clean air flow, and promote positivity. It can also work well for decoration in our apartments in Cayce, SC. There are a few house plants that you should consider adding into your apartment if you are looking to enhance your space with greene...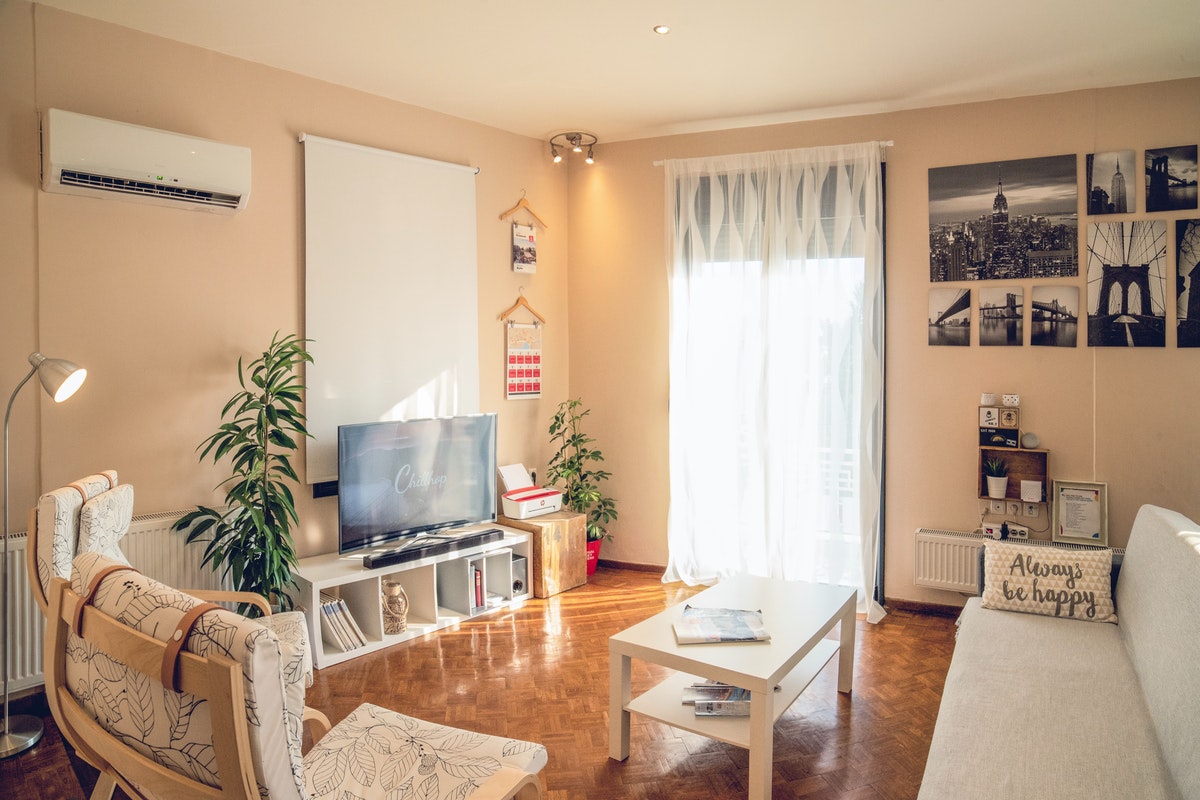 Are you struggling to enjoy life outdoors during the hot summers that are common in South Carolina? Whenever you live in the south, you are almost always looking for ways to find relief from the extreme heat and humidity. At our apartments in Cayce, SC, we offer many amenities that help our residents stay cool all summer long. From air conditioned apartments to swimming pools, you will always find a way to get relief when you live at Otarre Pointe Apartments. Even thou...
Have you just moved out on your own and into a brand new apartment? You may realize that this comes with many responsibilities that you've never had to worry about before. From doing your own laundry, to cooking your own meals, to cleaning your own bathrooms, you may need to learn how to do it all. At our apartments in Cayce, SC, we have spacious apartment layouts and updated features that make our apartments easy to clean. However, our residents still want to keep...
Many people have been struggling with their mental health during this challenging crisis. Because we are social beings, we like to have the freedom to meet up with friends, head to the local restaurants, and enjoy the local parks. However, now that we are stuck inside our apartments in Cayce, SC, we don't have the opportunity to do many of those activities. This is why it is critical to take care of yourself now more than ever. There are a few reasons why establish...
Are you looking for ways to implement fitness into your lifestyle when you are stuck at your apartment? Whether you live in a spacious home or a crammed apartment, it is truly possible for anyone set their summer fitness goals no matter their living space. At our apartments in Cayce, SC, our residents have access to sprawling apartment grounds, spacious apartment layouts, and plenty of community amenities to help them reach their summer fitness goals. Follow these few steps ...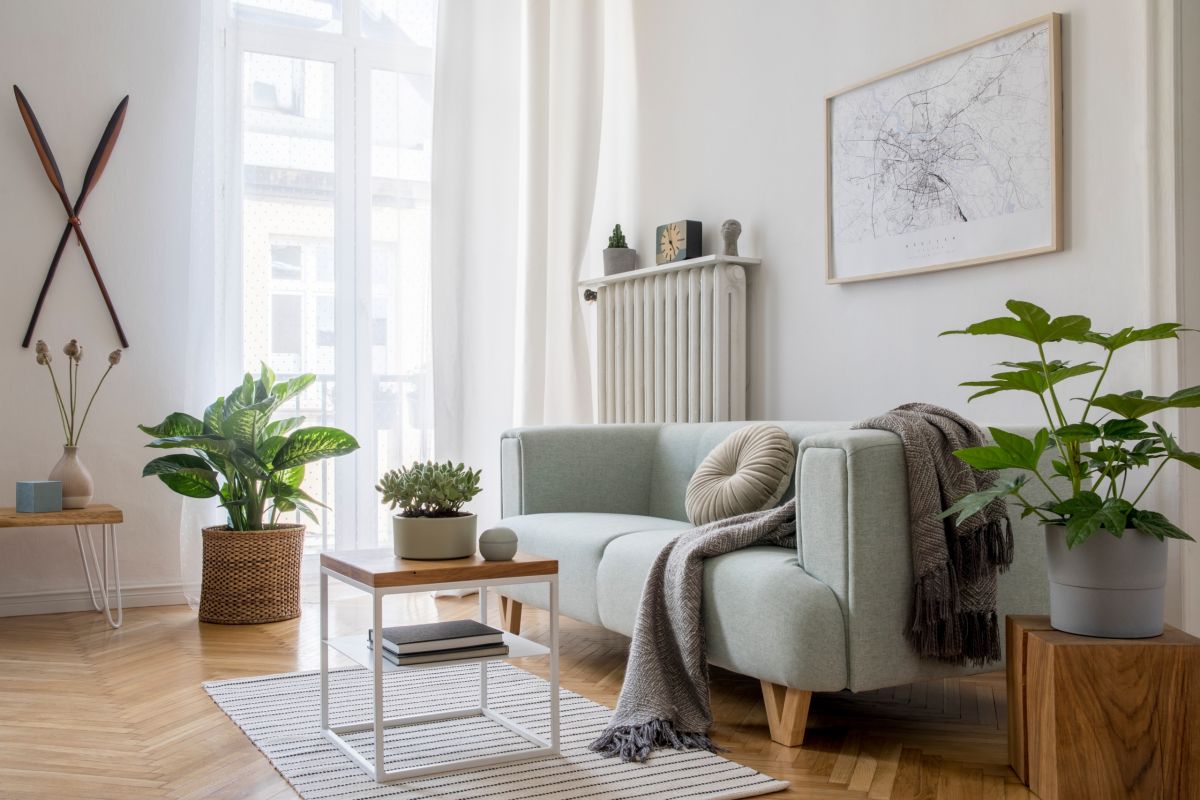 As you look around your apartment, you notice all the bare walls and bland décor. Have you been reluctant to spend money on decorations for your apartment because they seem to be expensive? There are many different styles and décor ideas that you can add into your apartments in Cayce, SC that are also affordable. These are some of the affordable decorations that can spruce up any apartment space. Tapestries Tapestries typically come in bea...
Even though it may seem like parties are a thing of the past, you'll be itching to throw your first apartment party once you are able to have company again. Whenever it comes time for you to throw a party in your apartment, you'll want to be ready. At our apartments for rent in Cayce, SC, we have spacious layouts that are great for hosting and entertaining. Here are four pieces of advice to follow when you plan to host that first apartment party with all your friends...
Have you recently signed your lease for your new apartment? Are you overwhelmed with everything you need to do before you move? Aside from packing up the boxes of your belongings, you'll likely have a lot of tasks to accomplish before you move in our apartments in Cayce, SC. To make it easier for you, we've compiled a checklist of items that you don't want to forget to do before you start moving those boxes into your new apartment. Schedule Mover...
Are you concerned about how you are going to fit all your belongings in your new apartment? Are you scrambling to find many storage solutions for all your stuff? Whenever you first move into our apartments for rent in Cayce, SC, you'll want to unpack and find a home for everything you brought. In order to organize and declutter your apartment, you want to implement permanent storage solutions and use the space wisely. Here are five tips on how you can maximize your...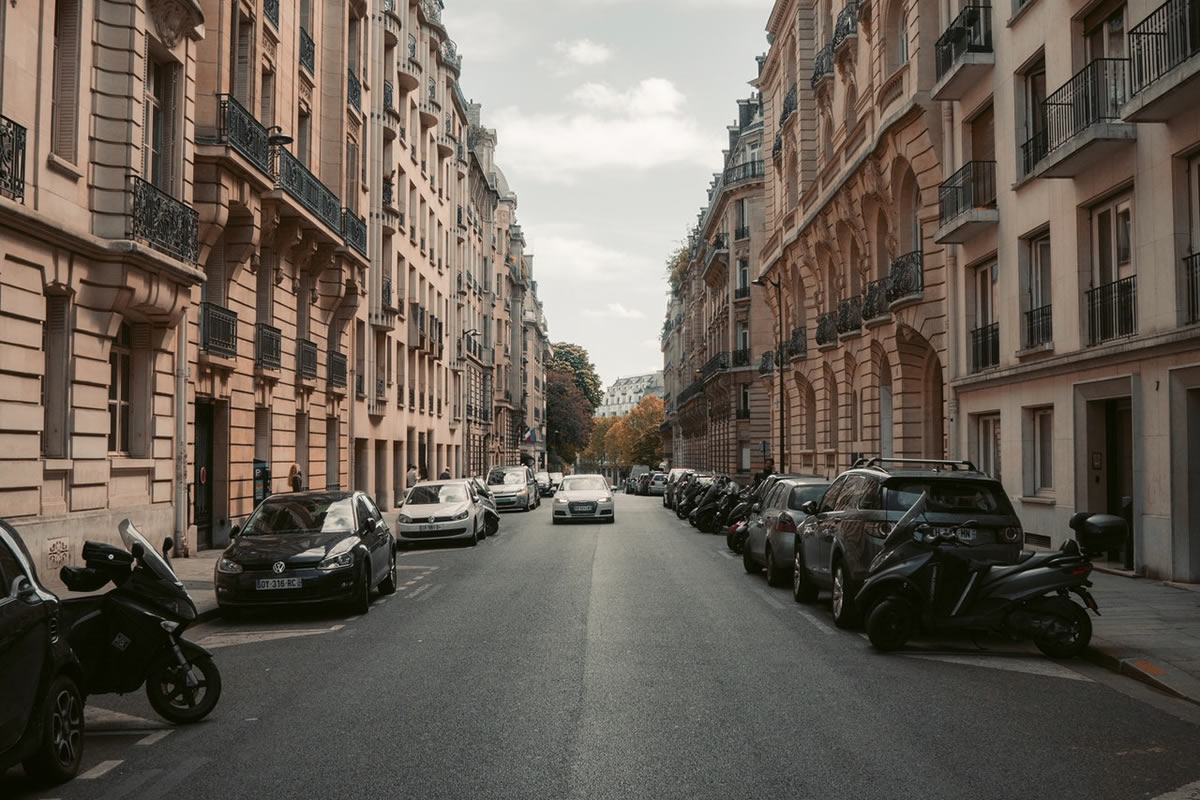 Are you living in an apartment community with many other nearby neighbors? Are you struggling to get along with your roommate? Do you want to be the best apartment neighbor possible? Community living has many advantages, but it can also have some drawbacks when you live in close quarters with other people. Living in our apartments in Cayce, SC is a great option for many families, young professionals, and people living on their own. Many of our residents enjoy soc...
Are you in search of a new apartment? Have you booked appointments to tour a bunch of new apartments for rent in Cayce, SC to find your new home? Looking for a new apartment to call home can be a difficult process, but it can be made easier by knowing what to look for. In addition to feeling like you belong there, you also want to be sure that your new apartment is safe and clean for you to live. This requires being aware of what to look for, which is a challenge if yo...
Apartment complexes are places that offer the many benefits of community living. This can be great to save on energy bills, but it can also have some drawbacks as well. Loud, noisy, and disruptive neighbors in an apartment complex can keep you up at night, interrupt your family's sleep, disrupt your dog, or even just disrupt your time relaxing and enjoying your time at home. When you rent apartments in Cayce, SC, you want to be sure that you are enjoying your life at you...
You want to live in an apartment because of the luxuries and conveniences it offers, but you also want to take your four-legged friend with you. This could pose a challenge for many dog owners, but it is possible to find an accommodating, dog-friendly apartment for rent in Cayce, SC. At Otarre Pointe Apartments, we offer dog-friendly apartments for our dog-loving residents. There are six things you should do every day when you live in an apartment with your dog. E...
You've finally secured your first apartment and now you are excited to make it your new home. This can involve many different searches online for the best advice for new apartment owners and binge-watching HGTV for great ideas. However, it's important not to get too carried away before you move into your new apartments in Cayce, SC. You want to get a feel for the space before you start decorating. Then, once you move into your new place, start shopping for home...
When you first move into your new apartment, you may quickly realize how expensive it is to live on your own. You find that you're not cooking at home, going out more, having friends over, or taking Ubers, which all adds to your living costs. There are many ways to save money while you live in an apartment, but it takes diligence and awareness for those living in apartments for rent in Cayce, SC. Follow these five steps to help you save your money while you're living...
Moving into an apartment can be exciting time for you. You finally have your own place to furnish, decorate, and enjoy. You also get your independence and the ability to make your own decisions. This also comes with responsibilities, which include paying for your supplies and food. One of the biggest expenses can be your furniture. When you have just chosen from the apartments in Cayce, SC, you may want to go out furniture shopping right away. Before you ge...
Living in an apartment can have its challenges. Among these challenges is the lack of space to fit all of your belongings or the feeling of being crammed into a small space. Even though many apartments for rent in Cayce, SC offer layouts with a lot of space, you may want to save money by choosing an apartment with less square footage. This means you will need to be creative with space-saving solutions and design elements. There are a few tips to help you make a small a...
Whenever you move into a new apartment, you will have to pay a security deposit. This payment is to ensure the property manager that you will take care of your new unit. If you don't take care of the unit, you will not receive the full amount of your security deposit once they assess damages you've left behind. This is simply a safety net for property managers, but it can be difficult for renters to imagine losing this money. Apartment owners that take good car...
Are you searching for an apartment that checks off all the boxes on your list of wants and needs? When you are searching for new apartment, you want to make sure that you choose the right one. If you are interested in a specific apartment layout or a particular amenity and also want to make sure that it fits in your budget, this can pose a challenge. When you are looking for apartments in Cayce, SC, you want the best. To get the best, you want to ask your landlord thes...
Have you recently moved into a new apartment and can't stand to look at your bare walls? Do you need help decorating your apartment to make it reflect your personal style? There are a few ways you can add your unique style to your apartment to make it more inviting and warm. When you move into your apartments in Cayce, SC, you will likely be eager to start decorating to make your apartment feel more comfortable. By following these tips, you can make your apartment ...
When you choose to live in an apartment complex, you have access to many amenities and services right outside your doorstep. From fitness centers to swimming pools to walking trails, apartment complexes have a wide array of leisure and entertainment opportunities at your fingertips. At our apartments for rent in Cayce, SC, we offer many perks to our tenants that choose to live with us. Our stunning apartment complex offers a range of amenities such as coffee services, ...
You've just recently moved into your new apartment, and you find yourself stuck wondering how all of your clothes and belongings are going to fit into your closet. You loved searching apartments in Cayce, SC and finding the perfect fit for your needs, but the unpacking process can be challenging. When you begin to unpack your personal belongings, you should consider the best storage solutions to help keep you organized. There are a few tips and tricks you can use to maxi...
When you move into a new home or relocate to a new setting, you can easily feel isolated and alone. You will likely be eager to get comfortable in your new home, which usually involves socializing and making new friends and acquaintances with those around you. At our apartments for rent in Cayce, SC, we offer inviting amenities and social opportunities that help you to easily acclimate to our community. We suggest that you follow these give tips to easily make friends when y...
When you live in an apartment with a family, you are already living in close quarters. When you also have a dog in your family, this can add to the clutter, the messes, and the activity levels. When you find ideal pet-friendly apartments in Cayce, SC, families with dogs love to enjoy the sprawling grounds of our apartment complex with their dog. However, parents are faced with the challenge of what to do with their kids and dog to keep them occupied. Here is a list of ...
When you live in an apartment that barely lets light in, has no views, and lacks windows, you will likely feel more run down and have less energy. If you live in a place that has abundant natural light and lets the sun shine in through the many windows, you will not only feel better, but you will promote a healthier well-being. Natural light is imperative to being in a good mood and improving your mental state. As apartments in Cayce, SC, we offer apartments with an abundanc...
When you are looking for an apartment to rent, you will place a higher value on apartments with a longer list of amenities that aim to improve your life. When apartments for rent in Cayce, SC offer a wide array of amenities that suit your lifestyle, you will be more likely to choose that apartment over others. Of course the floor plans and cost of the apartment are also critical components in the apartment searching process, but amenities are also a top priority. There are m...
Holiday decorating is supposed to be a fun activity for families, couples, and singles that enjoy spreading the holiday cheer around their homes. However, when you live in an apartment, it can be a challenge to find spaces to fit your decorations. It may seem like every square inch of your apartment is already taken up with furniture or other belongings. Our spacious apartments in Cayce, SC provide our tenants with plenty of space for both their everyday items and holi...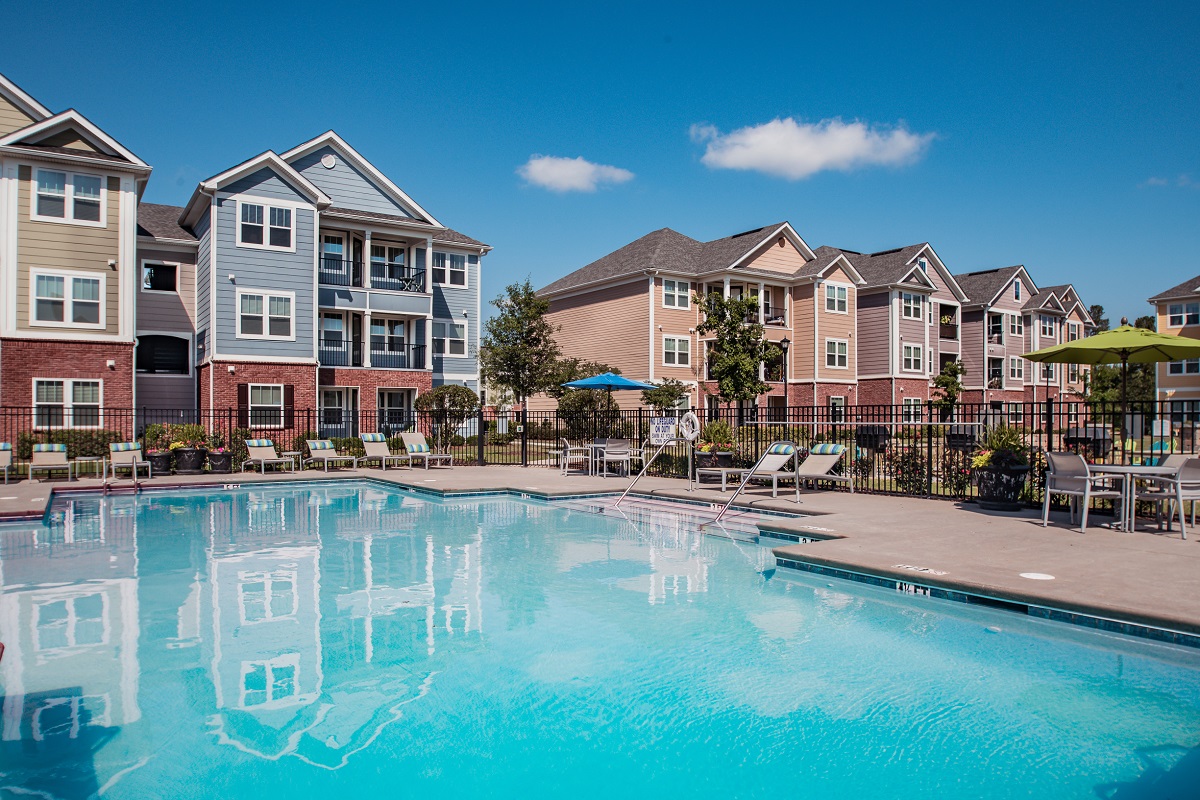 When you are looking to move out onto your own, you are faced with the decision to buy a home or rent an apartment. Renting an apartment is a great option for those who are looking to gain independence but still want to have access to resources, community, and also keep their free time. At Otarre Pointe Apartments in Cayce, SC, we offer our residents with many amenities and tastes of home that keep them happy living in our apartments. There are many benefits to living in an ...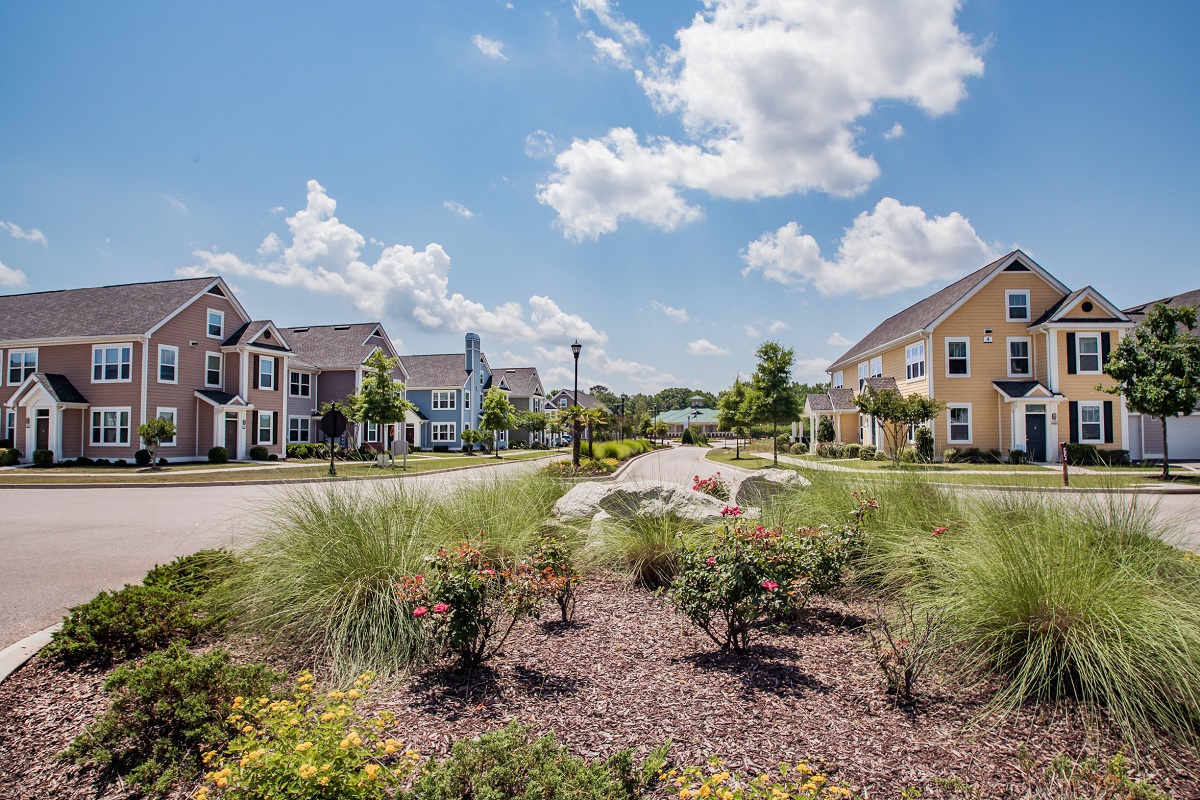 When you are renting an apartment, you want to be sure that you are getting quality services for how much you pay. This includes a clean apartment, useful amenities, convenient location, and also sense of security. At Otarre Pointe Apartments, we offer apartments for rent in Cayce, SC and we take the extra strides to make sure to provide peace of mind for our tenants. By providing services that are tailored to the safety and security of our renters, we at Otarre Pointe Apart...
Between cooking, eating, hosting, and cleaning up, we spend a lot of our time in our kitchen. In an apartment kitchen, this might pose a challenge. Typically, there isn't a lot of space to move around, and this can cause storage issues. When you are renting apartments in Cayce, SC, you want to be able to store everything you need within an arm's reach when you are cooking in your kitchen. Otherwise, you'll want to cook less, and instead you'll start to ...
If you haven't figured it out, living is expensive. It seems like the next turn you make there is something else that is calling for your money. It can be exhausting and stressful. Being broke and trying to make ends meet can be the most stressful thing you go through in life. Where will the money come from? How will you ever be able to create a savings account when you only have a limited amount of funds, and everything needs money? How will you be able to afford your next meal? These ...
South Carolina was founded in 1663 on a mission started by King Charles II. There were eight nobles on this mission. At this time, North and South Carolina were one state. They split in 1712. Apartment in Cayce, South Carolina is a beautiful place to start your adventures in the Carolinas. Only Covered Bridge left Near Gowensville, South Carolina, you will find Cambell's Covered Bridge in the state. Cambell's Covered Bridge was built in 1909 and is the only c...
Cayce, South Carolina can be a beautiful, exciting, and adventurous place to live. Cayce is sure to have something to match everyone's taste. Apartments in Cayce, South Carolina is also an excellent choice for living in the middle of the fun, quaint city embracing the attractions as well as the beautiful scenery around you. Cayce offers everything from festivals, to parks to museums. Let's take a look at some of the highest-rated attractions in the area, and you are sure to find s...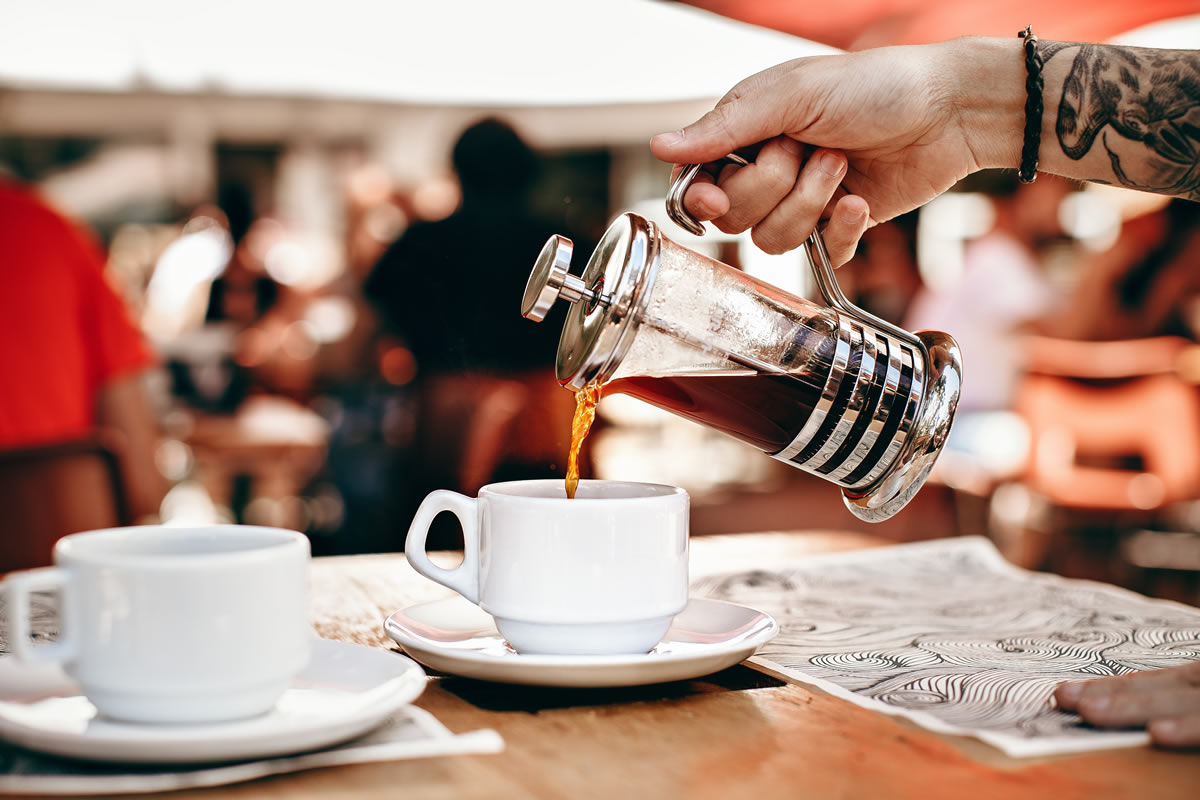 If you have just found the perfect apartments for rent in Cayce, SC, like Otarre Pointe Apartments, then you may be missing all your friends from back home. While that is a natural part of life, you need to take the initiative to meet new friends in Cayce. While it may put you a little out of your comfort zone, the reward will be meeting new people who share your common interests. Shop Local Make a list of your five favorite things to do. Then, find a local store ...
If your phone rings with the announcement that friends are on their way to visit you at your apartment in Cayce, SC, there is no need to panic. Following some simple steps can have your place looking spotless in minutes. You will enjoy their visit, and your friends will be impressed with your cleanliness. Quick Clean the Kitchen If you have dirty dishes scattered around the kitchen, then pick them up and shove them into the dishwasher. Sweep dirt off the kitchen f...
If you are tired of hearing about being bored, then plan a fun family day trip to one of these locations near Otarre Pointe Apartments. There is plenty to do around these apartments for rent in Cayce, SC. Taking a day trip to a family-friendly attraction is a memory building experience that everyone is sure to enjoy. Here are some you may want to consider before summer's end. Riverbank Zoo and Botanical Gardens See more than 2,000 animals at the Riverb...
There is nothing quite as special as a dog's love. A dog's love can bring sunshine to any dark and gloomy day. Dogs are special and become a part of your family. There are several dog-friendly apartments in Cayce, SC. Make sure to double check your apartment in Cayce, SC for their pet restrictions before deciding to bring home your fur baby. Some apartments have breed restrictions as well as weight restrictions. Here are some things to keep in mind when thinking of bringing anothe...
If you are getting ready to move, then it is essential that you pack your valuables so that they will not break while you are in transit. Following some simple tips will help you protect the things that can break most easily. Make a List Unless you are moving, the first thing that you need to do is move all your valuables to one spot as it will make it easier to work quickly. Then, take a notepad and write down a brief description of each item and its condition. Take a p...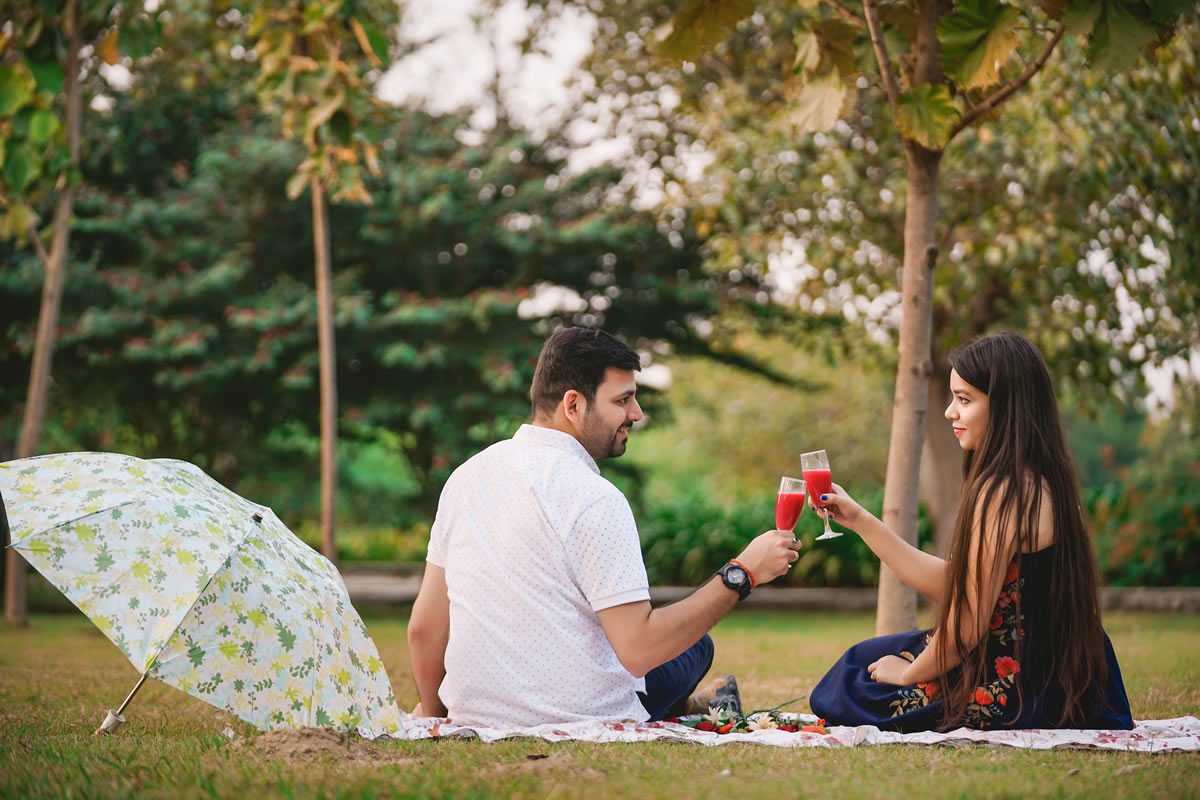 A night out on the town is always a fun choice for a weekend. In Cayce, SC there are many options to choose from. This community along the Congaree River offers many amazing opportunities. These opportunities get even better when you are not far from home, so you may want to look at apartments in Cayce, SC like those found at Otarre Pointe Apartments. Go on a Picnic While there are many great places to have a picnic near Cayce, one of the best places is at Congaree River...
Choosing to live with someone is a big choice. There is a lot to consider when choosing to live with someone like are you going to get along for prolonged time periods, are you going to be running in the same social circle, and the cleaning habits of your roommate. Living in an apartment in Cayce, SC can be a lot of fun when done correctly and with the right person or people. There are many fun activities to do near Otarre Pointe Apartments in Cayce, SC that could make great bonding experienc...
There are many fun things to do in Cayce, South Carolina. Yet, when you choose to live at Otarre Pointe Apartments, you may never want to leave home. Here are some of our favorite ways to spend the day at Otarre Pointe. Cook a Southern Breakfast It is incredibly easy to start the day with a large Southern breakfast when you live at Otarre Pointe. You will love the modern stainless-steel appliances in the spacious kitchen. Wake up as the sun is streaming into your unit an...
When Otarre Pointe Apartments is your choice of apartments in Cayce SC, then you get a cook-friendly kitchen with stainless steel modern appliances. Yet, it is still important to give the cook a night off occasionally. When it's the chef's night off, then here are some restaurants in Cayce that you will want to try. Just Us Café If you are looking for a come-as-you-are restaurant with great southern cuisine, visit Just Us Café. Consider starting...
Summer is the perfect time to spruce up the inside of your apartment. There are many inexpensive ways that you can show that you are enjoying the warm sunny weather even when you are indoors. Consider these fun summer décor ideas. Fashion Candlestick Picture Frames Head to the dollar store and get some cheap picture frames, epoxy glue, and some black spray paint. Then, head to the thrift store to get some pedestal candlesticks. Spray paint the candlesticks black a...
Adding your own personal touches to your apartment turns it from an apartment into a place that you are proud to call home. Yet, sometimes, money can stand in the way of creating the atmosphere that you want to create. Use these home décor tips to personalize your home on a very tight budget. Fashion Candlestick Picture Frames Head to the dollar store and get some cheap picture frames, epoxy glue, and some black spray paint. Then, head to the thrift store to get s...
If you are a student at one of the nearby colleges or just love learning, then you need an efficient study space in your apartment. This is especially true of parents who are trying to help their parents do their best in school. Use these tips to create an efficient study space in your apartment in Cayce, SC. Use Essential Oils to Clean the Air You can end up with all types of funky odors in apartments from laundry, cooking and everyday activities. In fact, the air witho...
For over 1,000 years people have been using essential oils. While they go untested in many modern research facilities, there are certainly oral testimony of their power. There are many benefits of using essential oils in your apartment. You can use them to help clean the air and your apartment. You can also use them to boost energy and to keep your mind focused. Here are some ideas if you want to give them a try. Use Essential Oils to Clean the Air You can end up with al...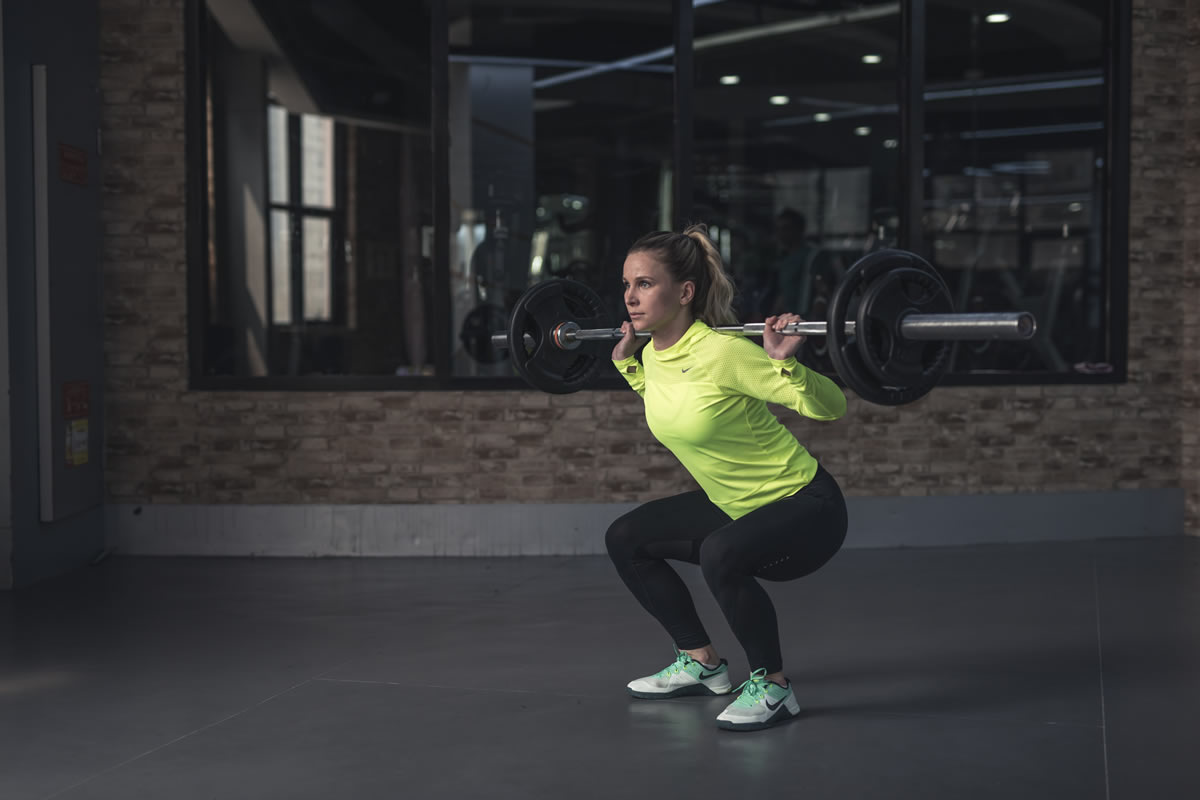 You will love living at Otarre Pointe Apartments but moving can be very stressful. Chances are that you looked at many apartments for rent in Cayce, SC. before making the right decision to move to our complex. Then, there was the packing and the actual move. Once you arrived, you had to unpack at least a few things. All can cause stress, so you need to find ways to de-stress. Reconnect with Nature Psychologists know that reconnecting with nature is a fantastic way to rel...
Many people worry that keeping stainless-steel appliances looking new means that they will spend all their time cleaning. Keeping these appliances, like your refrigerator and stove, is easy when you know some simple tricks. Cleaning the Refrigerator The refrigerator is one of the most important areas in your apartment to keep clean. Start by removing all the food from your fridge. Then, pull out the shelves and bins as it is easier to clean when you can easily reach them...
While you can lose your security deposit for a variety of different reasons, one of the most common reasons cited by landlords is that you put up decorations that harmed the apartment's walls or floors. Some tenants have given up trying to get their security deposit back. Instead, they just opt to forego that money in order to live in an apartment that they love. Before you decide to go this route, consider options for decorating your apartment that does not leave damage when you decide...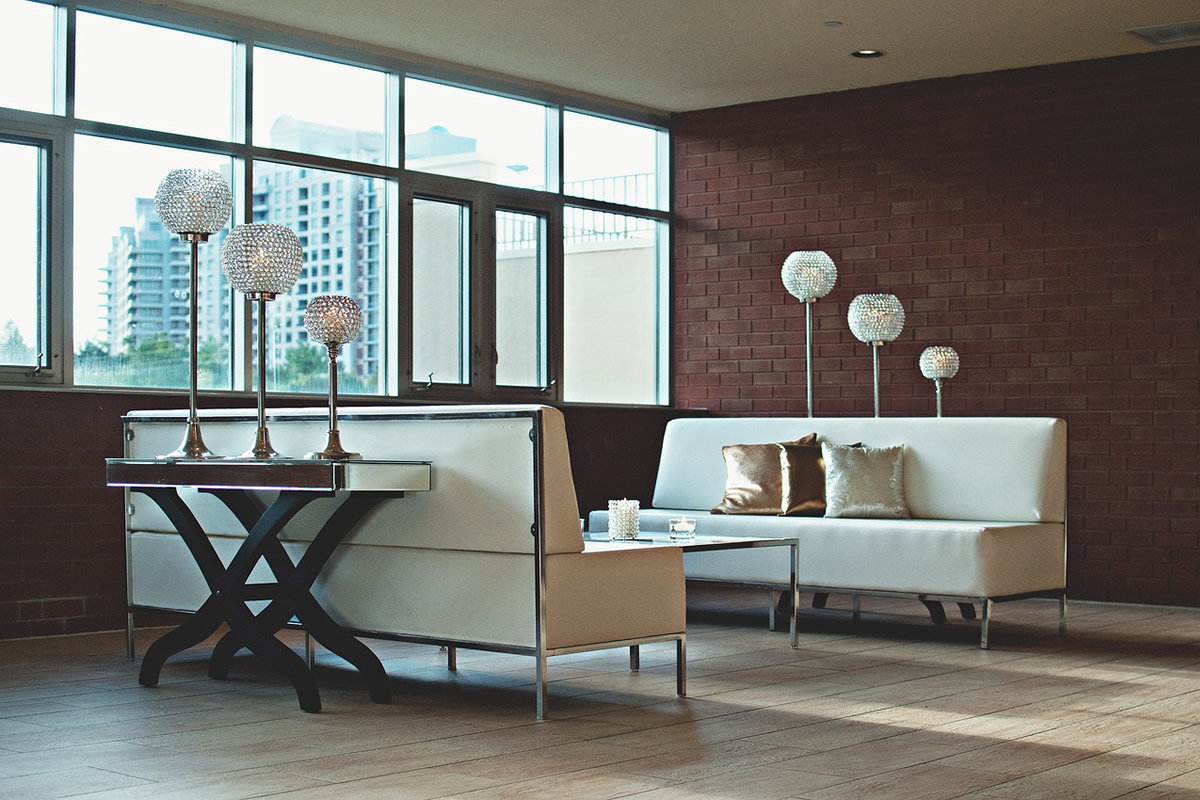 If you would love to update the look of your apartment, but you do not have a lot of cash to spend, then consider heading to a thrift store. Often, you can find many wonderful things there that you will fall in love with for your apartment. Here are some tips for thrift store shopping for your apartment in Cayce, SC. Go Often There are many wonderful thrift stores near Otarre Pointe Apartments. You may want to consider shopping at St. Paws, Mission Thrift, Thrifty Giftsh...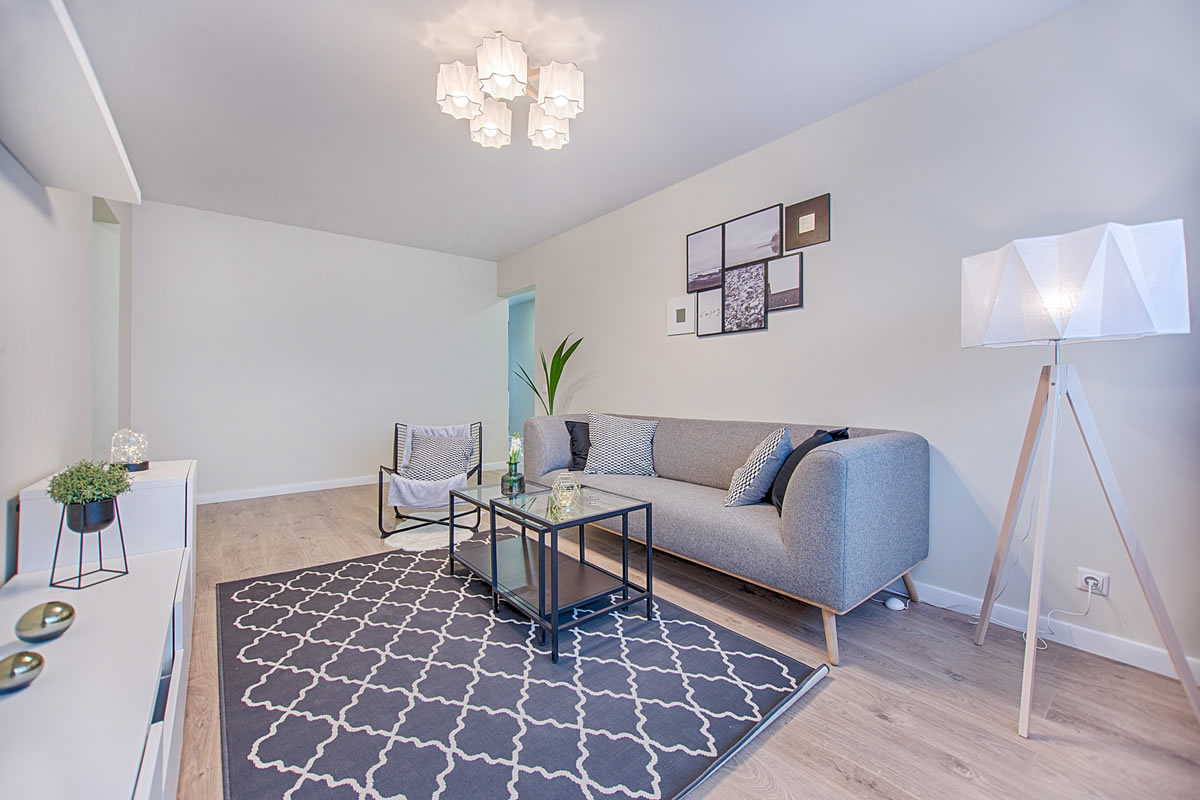 Many people choose to work at home. Some choose to do it full-time while others choose to work from home as a part-time job. Other individuals just want a quiet place to work on their household budget and their taxes. Regardless of what you want, it is no fun to sit down and relax when all you can see is the work piled up on your desk. It is also not fun to move everything off the kitchen table every time that your family dines together. Therefore, when you are choosing apartments for rent in...
Are you consistently surprised by the first of the month? Do you often find yourself talking to your landlord about grace periods and late fees? Use the following tips to avoid unnecessary fees, stress, and headaches by setting yourself up for success with your rent payment schedule. Automatic payments Avoid the possibility of forgetting to pay rent altogether by making your rent payment automatic. Most apartment complexes will have an online bill payment optio...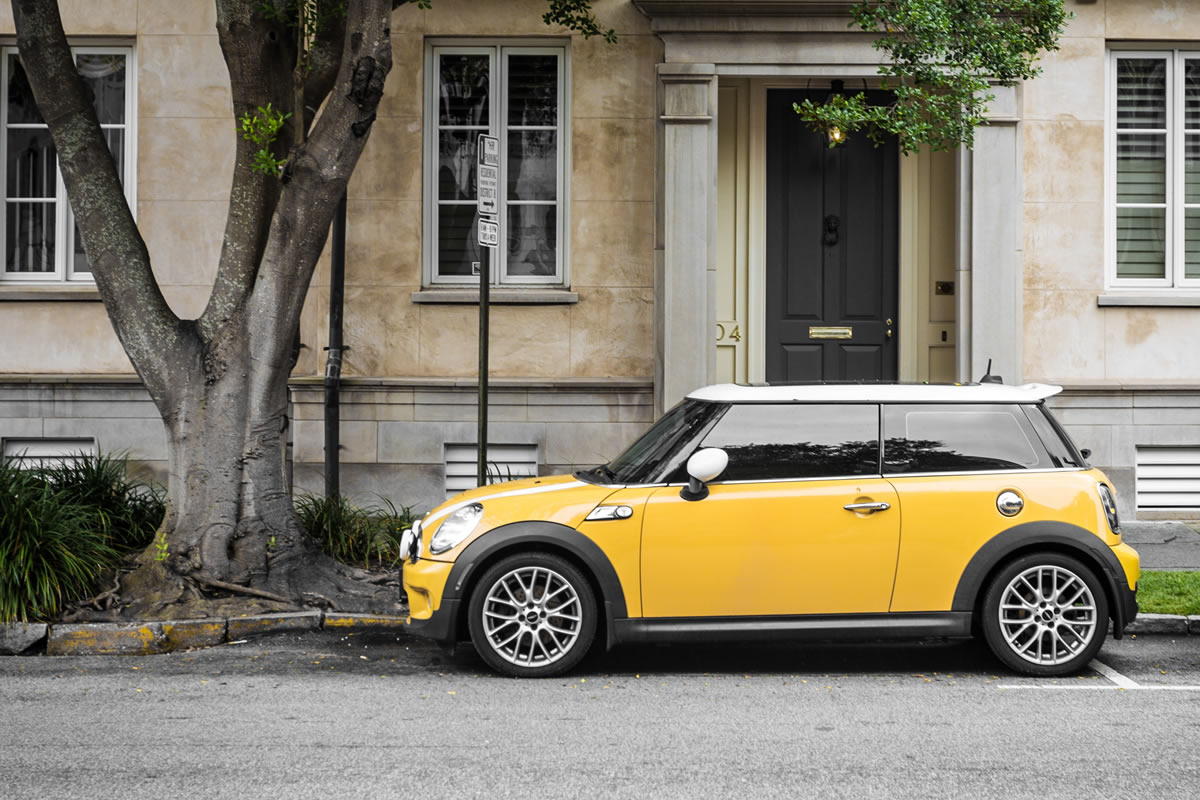 Parking options can be vital to your apartment search. However, what works for a 1-ton dually likely won't work for a yellow bicycle. It's important to understand your specific parking needs before you go apartment hunting, while also considering the needs of your potential roommates. Take your budget, commute, vehicle, and lifestyle into account. Some landlords may charge a flat rate for use of a parking garage, while others may charge per space. You may find an apartme...
Keeping an apartment clean can be an overwhelming task, especially if you have a crazy work schedule or frequent guests. It's easy to remember the basics, like doing the dishes or folding laundry. However, it can be easy to overlook some important aspects of keeping a clean living space. Here, we've listed five important components of maintaining a tidy home. Schedule Consistency is key for any cleaning resolution. Scheduled deep cleaning, and regul...
Are you still using that old school feather duster? It's high time you toss it into the trash can. Frankly, those old school dusters waste time and are ineffective. They don't pick up dust- they just move it around. Fortunately, there are some creative ways to dust hard-to-reach places, and you probably already have the tools at home. Rubber Glove Have you ever witnessed a dust explosion after plopping down on the couch? There's an easy way to...
Is your bathroom counter full of makeup products? Drawer organizers and plastic bins may keep makeup organized for a day or two, but if your products aren't easily-accessible, they will make a new home all over the bathroom counter. Keep your space organized by installing some simple, easy-to-access organizers that will keep your makeup out of harm's way, and help to keep the counter free from clutter. 1. Hanging Organizers A simple way to reclaim c...
Indoor plants add beauty to your home, filter the air, and help keep dust levels down. However, many people seem to have trouble keeping them alive so they can reap the benefits. For folks who want a bit of green in their environment, but are sorely lacking a green thumb, there's still hope. Many indoor plants die from too much love; that is, too much water, fertilizer, or pruning. To increase your chance of success, buy your plants from local greenhouses instead of ...
Having guests over can be enjoyable if you're prepared, but it can be quite stressful if you're not. Hopefully, your visitors have given you plenty of advance warning for their stay, but if not, there's still some quick steps you can take to make sure you're prepared. Buy extra toilet paper Guests don't know their way around your home. Avoid an awkward moment by placing an extra toilet paper roll in the bathroom in clear view. Make sure it&r...
Having a roommate can considerably lower your living costs. However, splitting rent may not be worth it if you end up sharing your apartment with someone who is irresponsible and sloppy. If you're considering getting a roommate, it's important that you get to know this person first. However, even if you've known someone a long time, it doesn't mean you would live well together. Ask your potential roommate the following questions to help you decide i...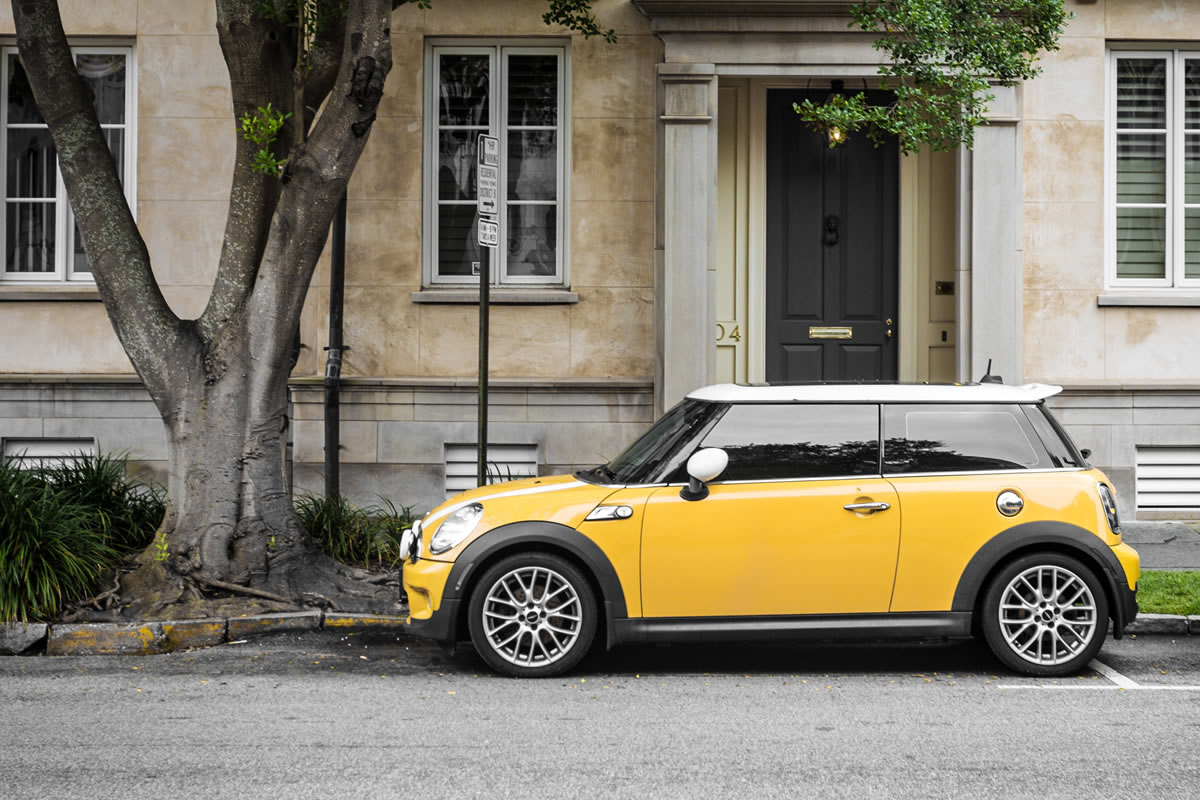 When you rent an apartment, having access to a parking garage is a major plus. However, community parking comes with its own etiquette, and it's important to respect other people's property and be mindful of your neighbors. If you're lucky enough to have an apartment with parking garage access, keep the following tips in mind: Park within the lines When you're parking your vehicle, it's important to park evenly between the lines. T...
Decorating an apartment can be expensive, especially if you're investing in professional artwork. While it's great to support local artists, there are some budget-friendly ways to decorate your home that showcase your own budding art skills. If you don't consider yourself the artistic type, don't worry; these projects are as simple or complex as you decide to make them. With a few paintbrushes and some simple art supplies, you can create fun works of art that...
Display your love of adventure with a decorative theme that shows off your latest trips and travel plans. Travel themes can be modern and creative, or old-world and cozy. Find your own unique style and express your love of the globe with a few of our decorative tips: Theme walls Choose a country or culture you want to feature, or display places of the world you want to visit. Your wall can tell your travel story from the Pyramids of Egypt to the beaches of Brazil. ...
If you're wanting to start a fitness regimen, but not quite ready to use the gym, there's plenty of effective workouts you can do right in your apartment. While things like lifting weights, high-intensity workout routines, and jumping jacks are better left for the fitness center, many exercises are suitable for your living room and will not bother the neighbors. 1. Stability ball crunches A st...
Sweaters, scarves, and pumpkin spice marks the entrance of autumn, and this means decorating your apartment with all things orange and cozy. Between the leaves, cider, and pies, fall is by far our favorite time of year. Here are some of our favorite fall décor ideas that you can craft up today: 1. Painted Acorns Fallen acorns are everywhere this time of year, and they are an excellent decorative piece. Go outside and gather some acorns, and make sure the...
Looking to upgrade your personal space? If you're on a budget, decorating may be a low priority. However, there are a few simple, affordable ways to bring new life into your apartment. 1. Removable Decals Removable wall decorations are relatively cheap, and can make a huge improvement in a room without taking up any space. Find a bare spot on a wall, and decide what mood or environment you want the room to have. There are many options for decals, includin...